Published on July 21, 2020 by Patricia Outlaw, Mary Moss, Calvin Bell, Thomas Beavers  
Transcript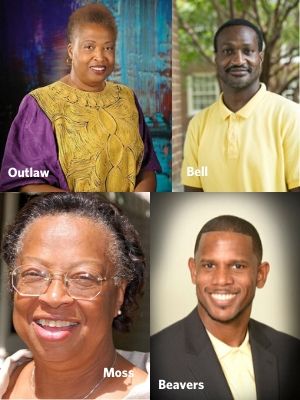 Co-hosts Doug Sweeney and Kristen Padilla conclude the special three-week series discussing racism and racial injustices with a panel of four African American Beeson alumni. This final episode focuses on pastoral wisdom as we deal with these sins in the church. In case you missed it, listen to the first episode and second episode as our guests share about experiencing racism as children and adults.
The Rev. Dr. Patricia Outlaw is the pastor of Oak Grove AME Church in Florence, Alabama, and the dean of the Nichols-Thomas-Grady Clergy Institute of the African Methodist Episcopal Church's 9th Episcopal District.
The Rev. Dr. Mary Moss is the senior pastor of St. Alma Baptist Church in Baton Rouge, Louisiana, founder and executive director of Louisiana Area Women in Ministry, and director of The Southeast Regional Biblical Institute.
The Rev. Dr. Thomas Beavers is the senior pastor of New Rising Star Missionary Baptist Church in the Eastlake community in Birmingham, Alabama, and oversees the New Rising Star Community Support.
The Rev. Dr. Calvin Bell is the senior pastor of Bethel Baptist Church in Bessemer, Alabama, and the resource strategist for Samford University's Center for Congregational Resources.
The theme music is written and performed by Advent Birmingham.