Published on August 24, 2021 by Tom Fuller, Donald Guthrie  
Transcript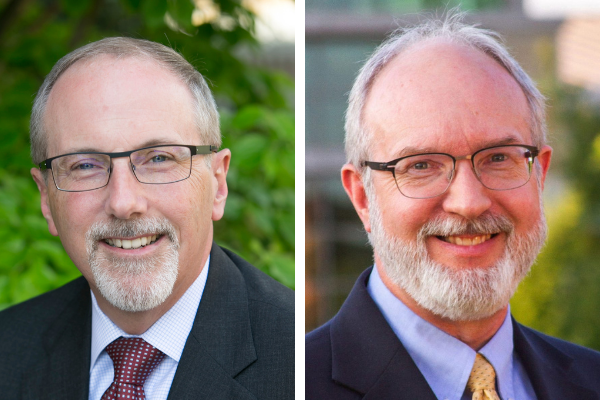 Co-hosts Doug Sweeney and Kristen Padilla chat with Tom Fuller and Donald Guthrie about the first annual Alumni Conference, which is scheduled Nov. 4-6 for Beeson alumni, and about resiliency in ministry. Tom Fuller directs Beeson's Thriving Pastors Initiative, and Donald Guthrie will be the featured speaker at the conference, which will focus on resiliency in ministry. 
Tom Fuller is associate dean of Beeson Divinity School.
Donald Guthrie is director of the Ph.D (Educational Studies), executive director of the Center for Transformational Churches, professor of education ministries, the Jeanette L. Hsieh Chair of Educational Leadership at Trinity Evangelical Divinity School.
The theme music is written and performed by Advent Birmingham.