Published on May 11, 2021 by Andrew Brunson  
Transcript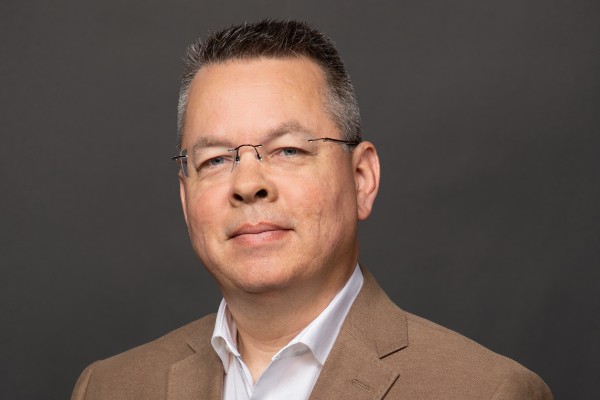 In episode 548, co-hosts Doug Sweeney and Kristen Padilla talk to Andrew Brunson about his life, ministry, imprisonment in Turkey from 2016-2018, and his release from prison. 
Andrew Brunson (Ph.D.) is the co-founder of Wave Starters, a non-profit ministry he began with his wife Norine. In 2016, Andrew was arrested in Turkey on false charges of terrorism and imprisoned for two years. He shares his story in his book, God's Hostage: A True Story of Persecution, Imprisonment, and Perseverance.
The theme music is written and performed by Advent Birmingham.