Published on August 3, 2021 by Beck Taylor  
Transcript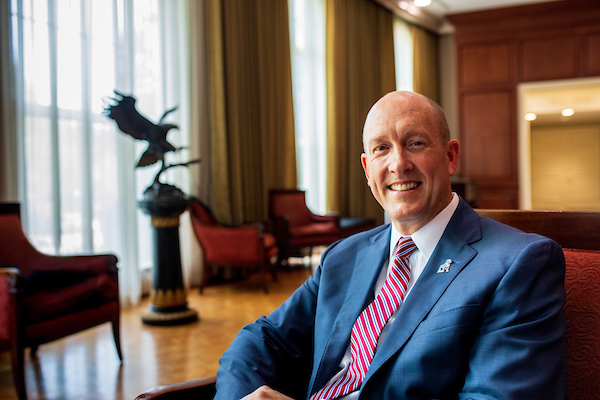 Co-hosts Doug Sweeney and Kristen Padilla kick off a new season of the Beeson podcast with a three-week series featuring key leaders at Samford University. This first episode of the new season and of this series features Samford's new president, Beck Taylor. Dr. Beck Taylor is Samford's 19th president, following the recent retirement of Dr. Andy Westmoreland. 
Doug and Kristen ask Beck about his background in business administration and economics, his time as president of Whitworth University and his vision for Samford. They also ask him how his Christian faith impacts the work he does as president.
Get to know President Taylor in this newest episode of the Beeson podcast.
The theme music is written and performed by Advent Birmingham.