Published on January 4, 2022 by Collin Hansen and David Byers  
Transcript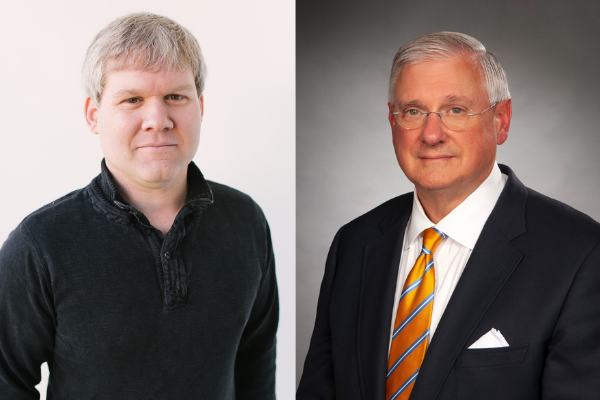 Co-hosts Doug Sweeney and Kristen Padilla talk to the co-chairs of Beeson's Advisory Board, Collin Hansen and David Byers, about the state of the evangelical church in the U.S., their own church involvement and the way their work supports the ministry of the church. This is the first of a two-part series.
David Byers is managing principal of Capital Strategies in Birmingham.
Collin Hansen is vice president for content and editor in chief of The Gospel Coalition.
The theme music is written and performed by Advent Birmingham. 
Follow Beeson Divinity School on social media:
Facebook
Twitter
Instagram
LinkedIn
YouTube