Published on August 16, 2022 by Jess Leslie and Drew Kearney  
Transcript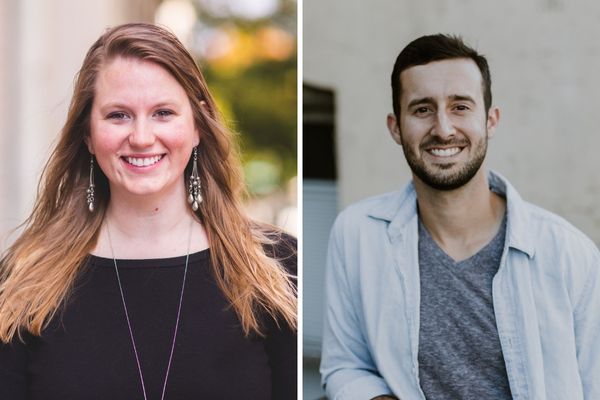 Co-hosts Doug Sweeney and Kristen Padilla continue a new series featuring conversations around the 2022 issue of Beeson magazine, "Singing the Faith." Our guests, Jess Leslie and Drew Kearney, discuss writing hymns for the church and the value of writing hymns with someone else. They also perform live on the show their song, "Take and Eat," which is featured in the magazine. 
Jess Leslie is a Beeson student and worship leader. She is helping with an EPC church in Birmingham.
Drew Kearney is the worship pastor for Mountain Brook Community Church.
The theme music is written and performed by Advent Birmingham. 
Follow Beeson Divinity School on social media:
Facebook
Twitter
Instagram
LinkedIn
YouTube