Published on April 12, 2022 by Matt Madison  
Transcript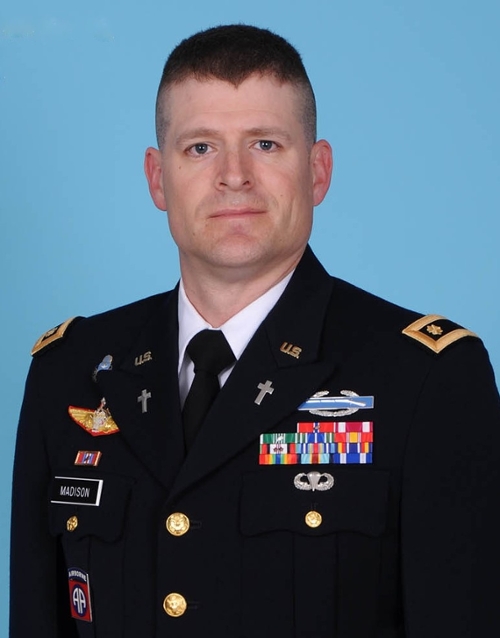 Co-hosts Doug Sweeney and Kristen Padilla finish a three week series on the ministry of chaplaincy with guest Matt Madison. Chaplain Madison shares about serving as a military chaplain in the U.S. Army. 
Matt Madison (M.Div. '01) is the command chaplain for the U.S. Army Contracting Command (ACC) headquartered at Redstone Arsenal, Huntsville, AL. 
Learn more about preparing for chaplaincy through Beeson Divinity's Master of Divinity program.
The theme music is written and performed by Advent Birmingham. 
Follow Beeson Divinity School on social media:
Facebook
Twitter
Instagram
LinkedIn
YouTube