Published on December 27, 2022 by Timothy George and Stefana Dan Laing  
Transcript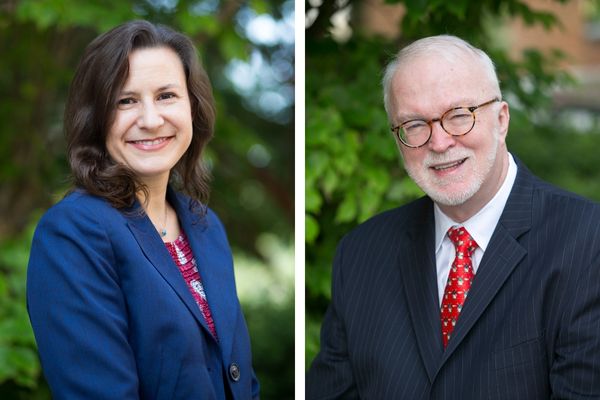 Today's episode is a very special Christmas episode featuring the topic of Andrew Gerow Hodges Chapel at Beeson Divinity School. Our guests, Timothy George and Stefana Dan Laing, teach us about the history, art and theology of the chapel. Who came up with the design for Hodges Chapel? How did they decide which saints to depict in the dome? What is the meaning of the colors in the nativity scene? Listen to our guests answer these questions and more.
This episode is also available to watch on Beeson's YouTube channel.
Dr. Timothy George is founding dean of Beeson Divinity School, where he now serves as a distinguished professor of divinity.
Dr. Stefana Dan Laing is associate professor of divinity at Beeson Divinity School, where she also serves as its theological librarian and the faculty sponsor of the Women's Theological Colloquium.
The theme music is written and performed by Advent Birmingham. 
Follow Beeson Divinity School on social media:
Facebook
Twitter
Instagram
LinkedIn
YouTube