Published on February 28, 2023 by Ivan Rusyn  
Transcript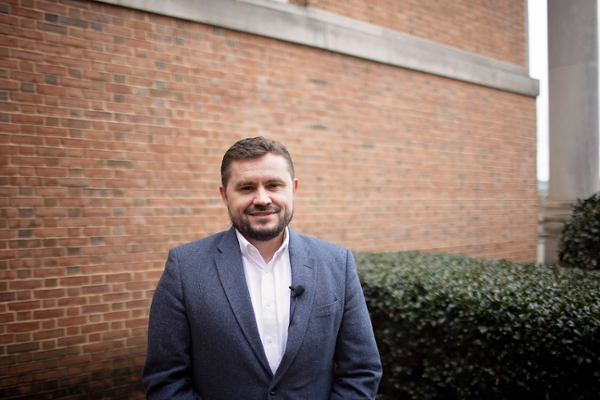 Doug Sweeney interviews Dr. Ivan Rusyn about the year anniversary of the war in Ukraine. Dr. Rusyn describes surviving the invasion in Bucha, leading a seminary through a war, how the war has affected him and his students, and more. 
Rev. Dr. Ivan Rusyn is the president of the Ukrainian Evangelical Theological Seminary in Kyiv, Ukraine.
The theme music is written and performed by Advent Birmingham. 
Follow Beeson Divinity School on social media:
Facebook
Twitter
Instagram
LinkedIn
YouTube