Published on February 7, 2023 by Carl Beckwith and John Kegley  
Transcript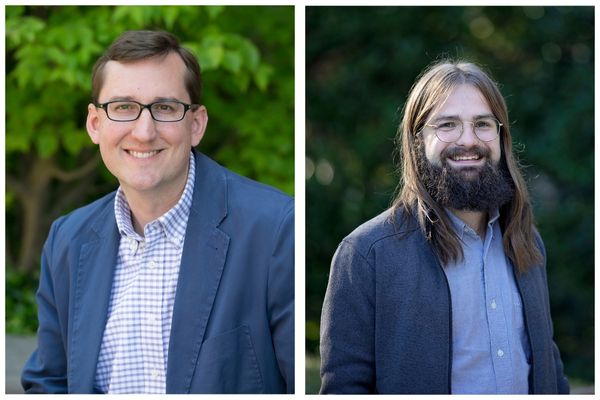 Co-hosts Doug Sweeney and Kristen Padilla talk to Dr. Carl Beckwith and John Kegley about Cyril of Alexandria, Beeson's history and doctrine sequence, and their relationship. This podcast came out of an article about John in Samford's Seasons magazine.
Dr. Carl Beckwith is professor of divinity at Beeson, where he teaches history and doctrine. 
John Kegley is a Beeson alumnus and teaches Greek and Latin at Westminster School at Oak Mountain in Birmingham.
The theme music is written and performed by Advent Birmingham. 
Follow Beeson Divinity School on social media:
Facebook
Twitter
Instagram
LinkedIn
YouTube