Cumberland School of Law's Academic Support Program assists in our students' academic success, professionalism and life balance through workshops and events, resources, individual sessions and mentoring groups. The services are for ALL Cumberland students in their legal studies through graduation and taking the Bar Exam and into a full career. Three areas of focus of the program are academic information and resources for current students, Bar Exam information and resources for Cumberland graduates, and wellness information and resources for the entire Cumberland School of Law community. 
Academic Support Information and Resources
At the heart of the Academic Support Program is just that, academic support. The program provides workshops, resources, mentors and one-on-one sessions to address preparing for class, listening in class and review and studying after class – in all subject areas and through all three years of law school. Plus, other workshops and resources focus on time management and listening skills, grit and resilience, cognitive learning, and habits that lead to academic success and professionalism. The program offers short segments of tips each week with its "Monday Minute" (or less) and "Friday That's A Wrap" announcements.
Resource Links
Bar Exam Information and Resources
Cumberland School of Law connects graduates with Bar Prep course providers and pays for the course for every graduate who takes the Bar Exam within two years after graduation.  In the semester leading to graduation, third-year law students choose from a few options of Bar Prep courses.  During the first and second years of law school, all students are given information and resources to navigate each jurisdiction's licensing and character and fitness requirements and registration process for the Bar Exam.
Resource Links
Notaries Public
Certified Notaries Public in Robinson Hall
Laura Patterson
ROBH 130
Valerie Price
ROBH 239
Bring a form of identification along with your completed documents, but WAIT TO SIGN YOUR SIGNATURE IN THE PRESENCE OF THE NOTARY.
This is a free service provided to Cumberland School of Law students.
Wellness Information and Resources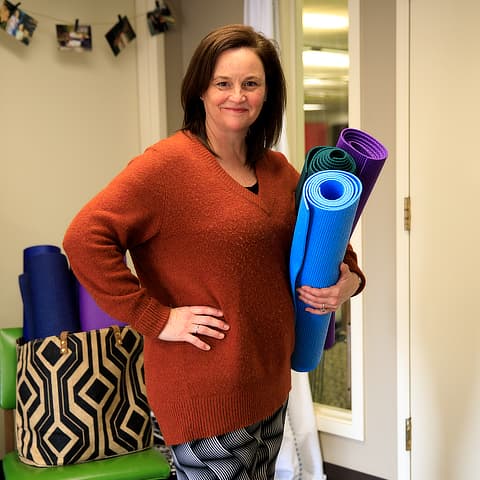 Health and well-being are vital for long term learning, academic and Bar Exam success, and a fulfilling legal career. The legal career is demanding, and the statistics show that lawyers suffer and endure stress, addiction and mental illness at higher rates than other professions. With that in mind, the Academic Support Program provides workshops and resources to cultivate healthy habits while in law school for long term physical and mental wellness.
Resource Links