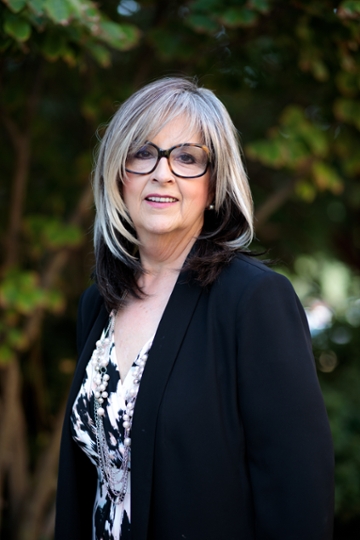 Administrative Assistant
Cumberland School of Law
Office of the Associate Dean and Student Services
231C Robinson Hall
Born and raised in Birmingham, Chris Chrisenberry received her Bachelor of Science in psychology from the University of Alabama. She completed graduate work in psychology with a concentration in special needs children from the University of Alabama at Birmingham. Later, Chrisenberry studied at Samford's McWhorter School of Pharmacy where she received her national pharmacy technician license.
Prior to joining Cumberland School of Law, Chrisenberry worked in law firms for more than a decade as a legal secretary and paralegal.
She is a member of the Cathedral Church of the Advent-Episcopal, where she is a long standing member of the Cathedral Choir, a past Episcopal Church Women officer for Lenten Lunches, and a former Episcopal youth adviser. Her many hobbies include gourmet cooking, painting, needlework, reading and gardening, not to mention caring for her beautiful sheltie.
Degrees
MSL, Samford University Cumberland School of Law
BS, Psychology, University of Alabama
Involvement
Long standing member of the Cathedral Choir at the Cathedral Church of the Advent. Past member of the Birmingham Concert Chorale and the Alabama Symphony Chorus. The Cathedral Choir was honored to be the Choir in Residence at St. Paul's Cathedral, London, England in July 2022. This was the choir's fifth such residency in England. Other residencies were in Lincoln, Ely-St. Albins, Durham, and Canterbury. An additional trip included 10 concerts performed in various cathedrals across England. The Cathedral Choir has also participated in an East Coast singing tour including The National Cathedral as well as singing in several cathedrals in New York City. Especially enjoyable was being at St. Thomas 5th Avenue, wherein exists the only residential boy's (and soon to be girl's) choir school in the United States. She is the only member of the choir who has sung on each trip.