Alumni Magazine and Newsletter
Our alumni magazine, Cumberland Lawyer, is published twice a year. This print magazine is mailed directly to alumni with up-to-date contact information. It highlights happenings, scholarship, notes about class members and alumni events.
 Inside the current issue of Cumberland Lawyer you'll find the following feature articles:
Annual Fund Firm Competition Results
McCarthy Inspires Graduates
Class of 2016 Legacy Photos
Hogewood Named Director of New Academic Support Program
New First-Year Program and Undergraduate Minor
UEA Program Celebrates 10th Anniversary
Switch Hitters: Students Who Excel in Athletics as Well as Academics
Crowley Named Jere F. White, Jr. Fellow
Meet the Class of 2019
Cumberland Connections is the electronic newsletter emailed to all alumni with an up-to-date email address on file with the Cumberland School of Law Office of Alumni Relations. Every month it presents timely updates on students, faculty, school programs and alumni achievements. 
If you do not receive the magazine or newsletter and wish to, update your information online or call the Office of Alumni Relations at 1-800-888-7248.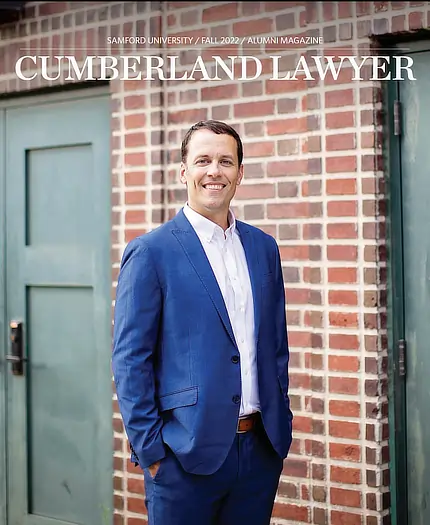 Past Issues
Fall 2013 - coming soon