August 7 – August 8
Online
Hosted by Samford University Cumberland School of Law
Sponsored by: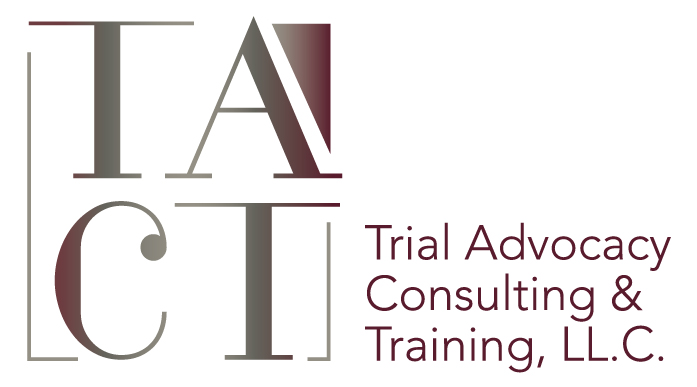 Dates:
Friday, August 7 – Saturday, August 8, 2020
Friday: 11 a.m. - 5 p.m. EST immediately followed by online trivia
Saturday: 11 a.m. - 4 p.m. EST
Join us for the Training Advocates Conference 2020: Our Virtual Reality (TAC), a conference designed to address our "new normal" of teaching and coaching online. This conference convenes coaches, faculty, program directors, and competition directors in all fields of advocacy to learn the best practices for teaching competition students, and hosting competitions virtually as well as in a traditional setting. Since COVID-19 accelerated our use of virtual platforms and technology, most law schools transitioned to an online platform for the summer semester. In order to comply with those restrictions and also maximize attendance, our program will be offered completely online while safely socially distancing.
The registration fee is $175 for the first registrant, $125 for the second registrant from the same organization or law school (use discount code 50off), and $75 for each additional registrant from the same organization or law school (use discount code 100off). This fee covers technological and administrative support. Because this conference is completely online, we are hiring professional technicians to host the conference in order to minimize any technological glitches. Additionally, we are applying for CLE credit in Alabama and, if approved, we will supply a certificate of completion for your state bar association.
Topics include, but are not limited to:
Teaching Advocacy for Online Competitions
Hosting an Online Competition
The Nuts & Bolts of Technology for Teaching and Competitions
How to Use Technology to Maximize Teaching Results
An Update on the Judiciary's Virtual Reality
A Call to Change– A Time to Act: Responding to the National Movement for Social Justice
Updates About the National Association of Legal Advocacy Educators (NALAE)
Open Forums with National and International Competition Hosts
Additionally, the conference will offer breakout sessions specifically geared towards all facets of student competitions including mock trial, alternative dispute resolution, and moot court.
Panelists include:
Ramona Albin, Samford University Cumberland School of Law
Julie Baker, University of Massachusetts School of Law 
Larry Bates, Baylor Law School 
Heather Baxter, Nova Southeastern University Shepard Broad College of Law
A.J. Bellido de Luna, St. Mary's University School of Law
Justin Bernstein, UCLA School of Law
Elizabeth Boals, Stetson University College of Law
Brooke Bowman, Stetson University College of Law
Marian Braccia, Temple University Beasley School of Law
Jeffrey Brooks, Louisiana State University, Paul M. Hebert Law Center
The Honorable Carolyn T. Carluccio, Montgomery County Court of Common Pleas
Jeff Carmon, North Carolina Central University School of Law
Kellie Casey, University of Georgia School of Law 
Megan Chaney, Nova Southeastern University Shepard Broad College of Law
Jennifer Copland, Michigan State University College of Law
Rebecca Delfino, Loyola Law School, Los Angeles
Matthew J. Dowd, The George Washington University Law School
Brandon Draper, Texas Young Lawyers Association
The Honorable David Erickson, Chicago-Kent College of Law
Jules Epstein, Temple University Beasley School of Law
Lou Fasulo, Pace University Law School
Kelly Feeley, Stetson University College of Law
Setara Foster, Samford University Cumberland School of Law
Brian Fronzaglia, Trial Advocacy Consulting and Training
Rob Galloway, South Texas College of Law
Jason Goss, St. Mary's University School of Law
Joanne Hodge, UIC John Marshall Law School 
Jodi Hudson, Seton Hall Law School
Sara Jacobson, Temple University James E. Beasley School of Law
The Honorable Mark A. Kearney, United States District Judge Eastern District of Pennsylvania
Elizabeth Lippy, Trial Advocacy Consulting and Training LLC
Robert Little, Baylor Law School
Erika McArdle, Florida State Attorney's Office
Kelly Navarro, UIC John Marshall Law School
Imokahi Okolo, The University of Akron School of Law
Susan Poehls, Loyola Law School, Los Angeles
The Honorable Jim Roberts, Samford University Cumberland School of Law
Dean Charlie Rose, Ohio Northern University Petit College of Law
Laura Rose, University of South Dakota School of Law
Laurence Rose, University of Miami School of Law
Jared Rosenblatt, Maurice A. Deane School of Law at Hofstra University 
Grant Rost, Liberty University School of Law 
The Honorable Juan R. Sanchez, Chief United States District Judge Eastern District of Pennsylvania
Dave Schott, University of Denver Sturm College of Law
Nancy Schultz, Chapman University Fowler School of Law
Robert Sherwin, Texas Tech University School of Law 
Adam Shlahet, Fordham Law School
Connie Smothermon, University of Oklahoma College of Law
Gwen Stern, Drexel University Thomas R. Kline School of Law
Kent Streseman, Santa Clara University School of Law 
Lynn Su, New York Law School 
Brittany Gail Thomas, American University Washington College of Law
Sara Williams, Samford University Cumberland School of Law
Patricia Wilson, Baylor Law School 
Sklyar Wolphe, University of Illinois College of Law