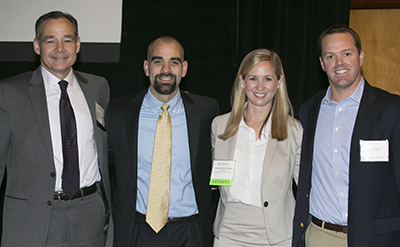 There are two distinct types of fellowships at Cumberland School of Law. The Jere F. White Jr. Fellowship is the law school's premier entering first-year student fellowship. A panel selects the fellow based upon merit and community service. The fellowship promotes the development of lawyers who share the ideals that were so important to the late Jere F. White Jr.
The Rodney A. Max Fellowship recognizes one or more third-year students in the area of mediation and provides the student(s) a stipend to work for the academic year with the Mediation Center director.
The Summer Public Interest Fellowship program provides stipends to rising second- and third-year students who work during the summer in an approved legal job that is nonpaying. The fellowship can be in any geographic location, and it promotes the need for valuable legal work experience.
Jere F. White Jr. Fellowship
Each year, one first-year law student is awarded the Jere F. White Jr. Fellowship.
Established by the late Jere F. White Jr., a 1980 graduate, this fellowship seeks to identify outstanding students with strong credentials, a history of leadership, and commitment to service that has been demonstrated during and/or after graduation from college. Preference is given to applicants who have served in the military, Peace Corps, Teach for America or other programs benefiting under-served communities. The fellowship is the only entering scholarship that requires an additional application.
The deadline to submit the Jere F. White Jr. fellowship application is Friday, Jan. 7, 2022.
All application documents must be sent as PDFs in one email to JFW-app@samford.edu no later than January 7. We suggest you submit your J.D. application to Cumberland School of Law through LSAC no later than Dec. 10, 2021 in order to have a decision on your file by January 7. 
A full-tuition scholarship
A $5,000 annual stipend totaling $15,000 for all three years of law school
Tuition and lodging for the summer Cambridge study abroad program at Sidney Sussex College in Cambridge, England
An invitation to join law school faculty at the annual Southeastern Association of Law Schools Conference following his or her second year of law school
An invitation to join Cumberland School of Law's Inn of Court 
In Memoriam of Jere F. White Jr.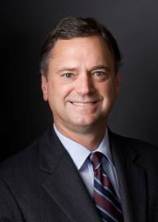 Jere F. White Jr. was a great enthusiast of Samford University's Cumberland School of Law and an inspiration to everyone who met him. A member of the Cumberland School of Law Class of 1980 and a founding member of the law firm of Lightfoot Franklin & White LLC, White passed away Oct. 3, 2011, after a long and courageous battle with cancer. He persistently maintained his positive attitude and unshakeable faith to the very end.
For over 30 years, White handled significant civil cases of all types in state and federal courts in Alabama and throughout the United States. He tried more than 100 jury trials to verdict and was lead counsel in approximately two-thirds of those. Most of his cases were devoted to representing major corporations in products liability, class actions, business torts and multi-plaintiff mass tort matters. In addition, White developed a significant practice representing business plaintiffs in commercial disputes. He also had a significant appellate practice—very few lawyers in the South had the breadth of his experience.
White was one of the few lawyers in Alabama inducted in the American College of Trial Lawyers, International Academy of Trial Lawyers and the American Board of Trial Advocates. He was also a fellow in the Alabama Law Foundation.
Born and raised the son of a trial lawyer and judge in a small town in north Georgia, White married his childhood sweetheart and had three adult children. He was an elder of Independent Presbyterian Church, a former trustee of the board of Hampden-Sydney College, a member of the advisory board of Cumberland School of Law and a former board member of the Birmingham YMCA. White was a graduate of the University of Georgia.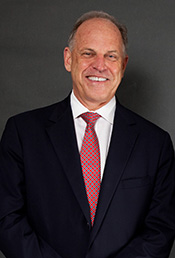 "Jere epitomized the qualities of a great lawyer and person. He was smart and always prepared. Jere had the respect of judges and other lawyers, and was so well liked by everybody. He had a sense of grace which caused others to embrace him. The fellowship is a tremendous way to honor Jere's legacy" —Bob MacKenzie '84, Starnes Davis Florie LLP
Rodney A. Max Fellowship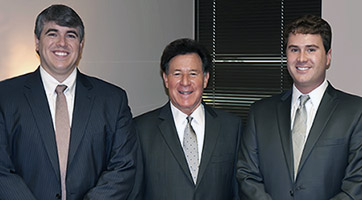 The Rodney A. Max Fellowship recognizes the interest, achievements and scholarship of one or two third-year law students in the area of mediation.
The fellowship was established by Rodney A. Max, a nationally renowned mediator and a 1975 graduate.
A Rodney A. Max Fellow receives:
A fellowship award for the academic year
Work for the director of the Community Mediation Center (CCMC), with primary responsibilities being to manage the Samford Residence Life Mediation Program, co-mediate disputes as assigned by the director of the CCMC, and research and write projects as assigned.
About Rodney A. Max
In 1972, after serving in the U.S. Army, Rodney A. Max enrolled at Cumberland School of Law. While in law school, he served as an associate editor on the Cumberland Law Review and as a justice on the Appellate Moot Court Board. He graduated in the class of 1975.
Max served for five years as an adjunct professor at Cumberland School of Law. He created the school's first mediation course curriculum. In 2005, Max established the Rodney A. Max Mediation Fellowship at Cumberland School of Law. Each year, the scholarship is awarded to at least one law student to recognize his or her achievement in the area of mediation.
Max is a principal with the law firm Upchurch Watson White & Max with offices in Alabama and Florida. He had a successful commercial litigation practice in Birmingham, Alabama, until 1992, when he became Alabama's first full-time mediator. Max quickly expanded his mediation practice throughout the Southeast, and he has mediated more than 14,000 cases in 33 states; Washington, D.C., and Puerto Rico.
Since 2002, Max has resided in south Florida and continues to travel throughout the country mediating catastrophic injuries and damages, as well as numerous mass and class actions.
Throughout his career, Max has been active civically and a leader in human rights and Jewish causes, serving as chairman of the Alabama State Civil Rights Committee of the U.S. Commission on Civil Rights.
Public Interest Fellowship
The Public Interest Fellowship Program, a component of the Public Interest Program, provides stipends to rising second- and third-year students who volunteer their summer working for a public interest, government (local, state or federal) or a non-profit entity. A student can go anywhere in the country as long as the job requires legal skills. The program has continued to grow in popularity and now awards more than $50,000 each summer.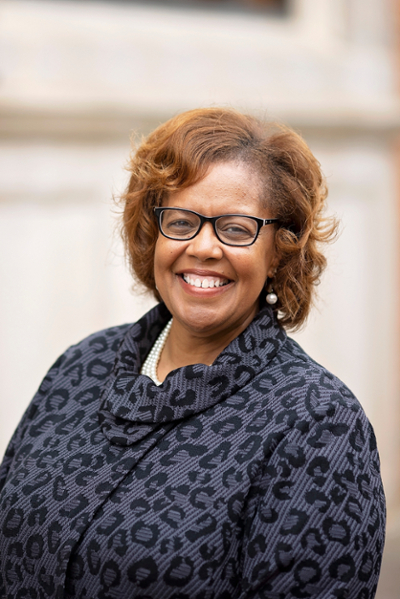 "This fellowship program provides students an opportunity to complete legal work alongside public interest/service practitioners, who often do not have funding to pay for a law clerk. Their clerking experience is often a springboard to a full-time job." - Cassandra Adams, Former Assistant Dean, Public Interest Program
About the Public Interest Fellowship Program
The fellowships are made possible through the generosity of Samford University Cumberland School of Law alumni and friends.  
Students volunteer a minimum of six weeks at an approved public interest entity. In past years, these jobs have been with judges, state and federal prosecutors, state and federal public defenders, environmental and public policy groups, and volunteer lawyer programs. Students have worked in several states, including Alabama, Colorado, the District of Columbia, Florida, Georgia, Kentucky, Louisiana, South Carolina and Tennessee.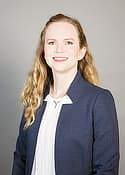 "The Summer Public Interest Fellowship allowed me to intern for six weeks last summer with the Office of the Federal Public Defender for the Northern District of Alabama. Entering law school, criminal defense was a top interest of mine. The internship served as my first exposure to this work, and not only reinforced my interest but also inspired me to pursue this area in my future. I was able to work on a wide range of cases from tax fraud to drug trafficking. Although the internship was remote, I observed court hearings via Zoom. Experiencing pandemic-related effects on the federal court system was very interesting. I am grateful for the opportunity as it was a wonderful learning experience and helped to inform my career-related decisions going forward." -- Terra Silva
Award Criteria
The educational benefit of the proposed internship experience
The benefit to the community of the proposed internship experience
The student's expressed interest in pursuing a career in public interest work
Award Amounts
$1,400 for 6–9 weeks
$2,800 for 10+ weeks
The application deadline is early April. Barika Hamilton, director of operations, oversees the application process. Once your volunteer placement is confirmed, the employer must send a verification letter, stating the start date and the number of volunteer weeks. Failure to submit a verification letter by the deadline will result in loss of the fellowship award.
Awards are dependent upon annual funding availability
The work has to be full-time (30+ hours per/week) for the stated number of weeks
Students must perform law-related work
Students must be supervised by an attorney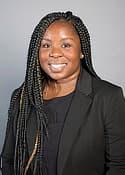 "This summer I was afforded the opportunity to intern at the Federal Public Defender's Office. This internship gave me a unique experience to work and learn from attorneys with a great deal of experience while also assisting in high profile cases. It gave me real world experience on the day to day involvement of attorneys. Most importantly, this internship allowed me to give back to an organization that helped my father when he was facing a lengthy prison sentence. I am extremely grateful I was able to fulfill my life-long dream and help clients who were facing similar challenges my father faced 30 years ago. I owe a tremendous amount of gratitude to the Public Interest Fellowship for creating this special opportunity for me and other students at Cumberland." --Antionette Pruitt
This award is a grant and should not be construed as wages for any work performed. Failure to comply with the requirements of this application and/or any other requirements of Samford University regarding the disbursement of funds will result in the termination of the award.
Past Summer Fellowship Volunteer Placements
Legal Aid Society
Alabama Appleseed
Jefferson County Drug Court, Family Court and DHR
Alabama Attorney General
Various circuit and district judges
Birmingham AIDS Outreach
National Labor Relations Board
Prescott House Child Advocacy Center
Supreme Court of Pakistan
Coast Guard (JAG)
Fairfax County Attorney's Office
Memphis Community Legal Center
Coastal Resource Division of the Georgia Department of Natural Resources
Legal Studies Institute
The Coolidge Reagan Foundation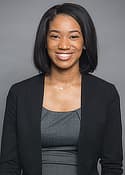 "You often hear that time is money. I was blessed to be a grant recipient for the 2020 Summer Public Interest Fellowship Program. Due to the pandemic, I was not able to work part-time so this funding really created a favorable opportunity for me to focus my time on producing quality work during my internship at Gasp. Even though I am innately meticulous about the work I produce, I found that I worked even harder knowing I had someone else contributing to my successful summer experience. I enjoyed the totality of my internship—the research, projects, meetings, virtual collaborations, events, and networking opportunities. I completed my internship knowing that I desire a career in the nonprofit sector that focuses on health and environmental law, and the funding was one of the aspects that made this realization possible."--Sidni Elise Smith