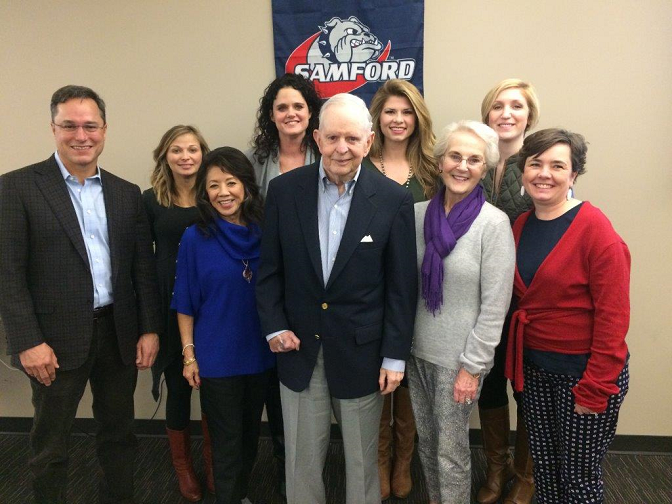 The Department of Communication Sciences and Disorders Advisory Board at Samford University serves as an external advisory body providing essential advice, leadership, and support to the Chair, faculty, and staff of the Communication Sciences and Disorders department. Members of the Board have significant prominence in their respective careers and have been chosen for their value in providing sound counsel to the department. Advisory Board members include graduates of the university as well as persons who have been successful in their health-related career field.
The Advisory Board has four primary functions:
Provide advice and counsel to the Chair and department on matters for which external advice is needed and/or required. This may include strategic planning, physical facilities, and potential service to the community
Increase awareness and serve as advocates for the CSDS department of Samford University at the local, state, national, and international level.
Serve on committees pertaining to academic programs, new programs, strategic planning, development, alumni events, and others.
Form an advocacy network for the department to enhance our reputation and potential resources.
Advisory Board Officers
President: Heather Baty
Vice President: Jamie Wade
Secretary: Elizabeth Barnett
  Advisory Board Members
Elizabeth Barnett, S.L.P.
Heather Baty, Au.D., Children's of Alabama 
Daniel A. Bell, Au.D., Chief, Audiology and Speech Pathology, Birmingham VA Medical Center
Krista Boesing, student
Carol Poynor, consumer advocate
Nicole Klaubert, student 
Jamie Wade, S.L.P., Manager of Outpatient Therapy Department, UAB Spine Rehabilitation Center