Published on June 4, 2014 by Katie Stripling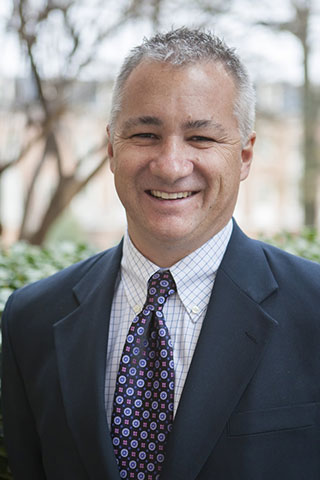 Dr. Matthew P. Ford
 joined the College of
 Health Sciences as
 associate professor 
and chair of the 
Department of
 Physical Therapy in 
December 2013. Prior
 to this appointment,
 he served on faculty at
 Saint Francis University in Loretto, Pa. and the University of Alabama at Birmingham.
He is a research associate at the Lakeshore Foundation and for the past decade has been conducting research aimed at helping individuals with physical disabilities. He is involved in three areas of research related to Parkinson's disease: tracking the changes in physical activity and health, comprehensive health and wellness programs and the use of music and external rhythms during mobility training. Ford also serves on the board of directors for the Davis Phinney Foundation.