Published on January 24, 2020 by Sara Roman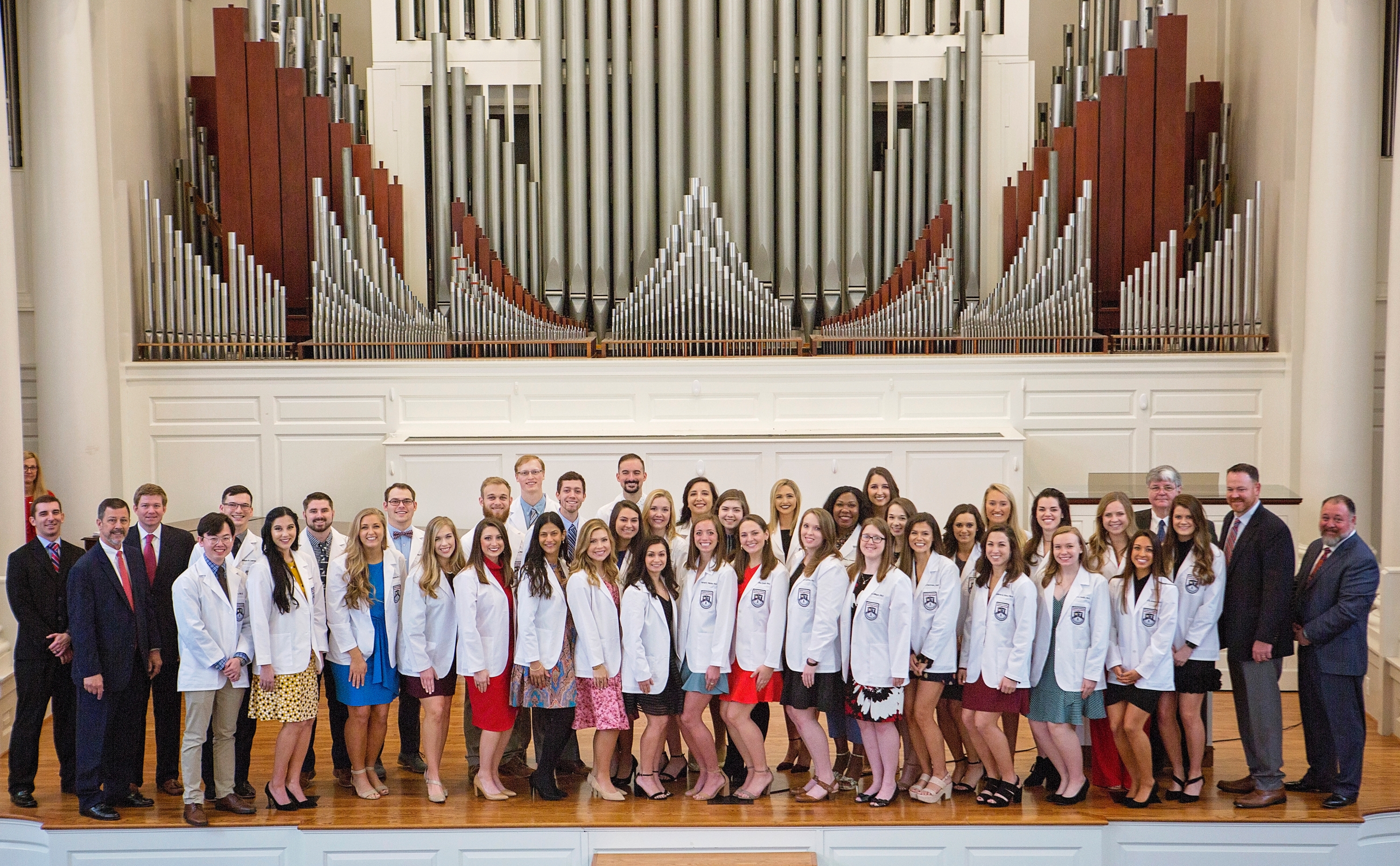 Samford University's School of Health Professions honored its inaugural
physician assistant studies
cohort of 36 students during its first Physician Assistant Studies White Coat Ceremony on Jan. 11 in Reid Chapel. 
"This is a moment we have looked towards with great anticipation," said
Alan Jung
, dean of Samford University's School of Health Professions. "Establishing a physician assistant studies program has been a goal of the university for many years. To see the inaugural cohort begin the program and receive their white coats is one of the most memorable moments of my career." 
A self-proclaimed track and field enthusiast, Jung utilized the 1954 "Mile of the Century" featuring Roger Bannister and John Landy to deliver an important message to the cohort. 
"First, remember that no matter what challenge lays before you, run your race with perseverance; don't ever give up. Second, stay focused on the plan that God has for your life; it is a plan that only you can fulfill," he continued. "Last, know that your story and your legacy have yet to be written. Today, you embark on a new phase as you receive your white coat; today is just the beginning."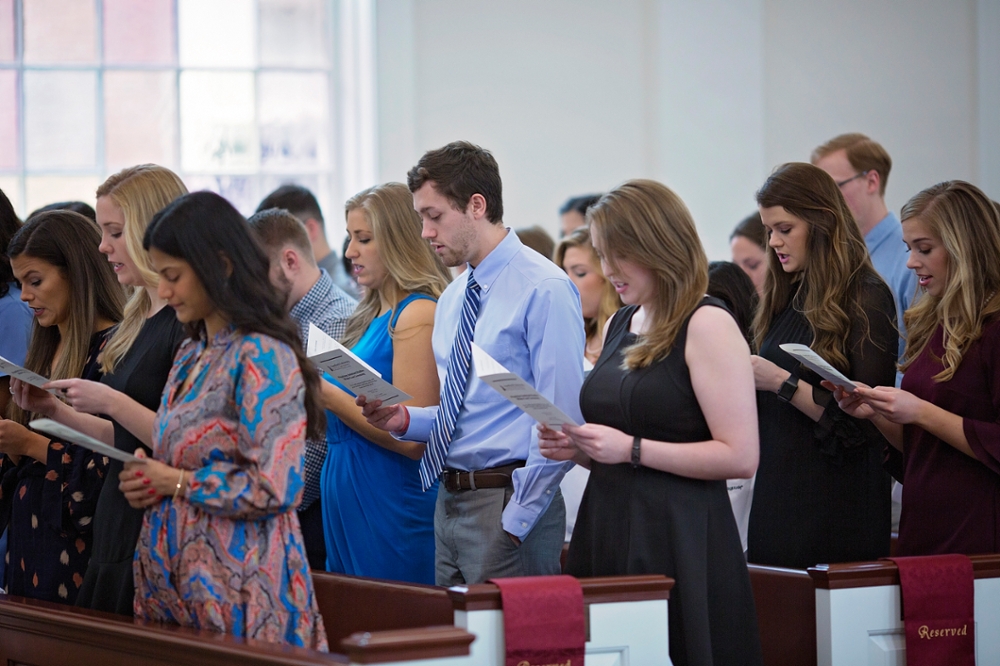 During the ceremony, students were presented with their white coats and asked to recite the Physician Assistant Professional Oath. White coats were presented by
Paul Harrelson
, physician assistant studies department chair. 
Patricia Jennings served as the ceremony's keynote speaker. When Harrelson entered the field of physician assistant studies education, Jennings served as his faculty mentor and has continued to offer support and encouragement as he launched Samford's physician assistant studies program. 
In her remarks, Jennings shared the history and significance of the white coat and the white coat ceremony. "The white coat ceremony is a rite of passage," said Jennings. "It serves to welcome students to health care practice and elevate the value of humanism as the core of health care. Many patients view the white coat as a 'cloak of compassion' and a symbol of the caring and hope they expect to receive from their practitioners. As students enter their obligation of caring for the patient, this ceremony provides a powerful emphasis on compassion in combination with scientific excellence." 
Watch the 2020 White Coat Ceremony