Published on July 6, 2016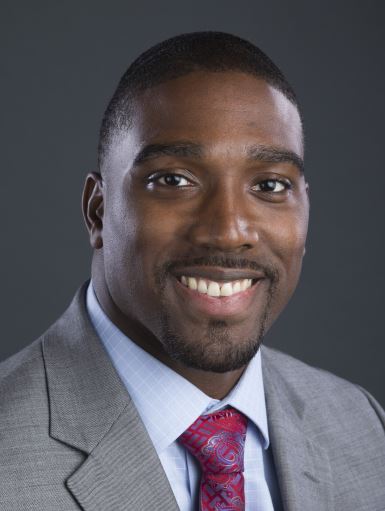 Degree/Year: B.S., sport administration, 2013
Hometown: Birmingham, Ala.
Current Position: Assistant Director of Development – Annual Fund, University of Missouri
Describe your journey from Samford to your position? Upon graduation in December 2013, I accepted a position with the American Athletic Conference in Providence, Rhode Island as the Administrative Fellow. While at The American, I was afforded the opportunity to assist with the inaugural Men's and Women's Basketball Championship, 13 Olympic Sport Championships as well as providing support in football department and Student-Athlete Advisory Committee.
In June 2015, an opportunity presented itself for me to work for the College Football Playoff Administration, LLC (CFP) in Dallas, Texas as the Team Operations intern. During my tenure at the CFP, I was responsible for assisting with the planning and executing of all events and operations associated with the teams that participated in the 2016 CFP National Championship. My involvement within the organization included the execution of team hospitality areas, Championship Comedy Jam and the Championship Family Party. I was thrilled to be a part of an elite staff that runs arguably the biggest game in the collegiate realm.
Within closing months of the internship, I accepted a position within the University of Missouri (Mizzou) Athletic Department working as the Assistant Director of Development – Annual Fund. My primary responsibility is to manage a portfolio of around 250 donors; as well as, raise money for the unrestricted fund for the athletic department, and assist with premium seating. The monies that are donated and raised support the athletic department operational and sport budgets and scholarships. I take this position with a lot of pride, especially being a former scholarship student-athlete. This assisted me in earning my degree in Sports Administration. I am happy to fully contribute to the growth in donations and allow other student athletes to benefit from the generous donations and supporters of the institution.
I have recently been selected to be a facilitator for the Tiger Leadership Institute (TLI). The Tiger Leadership Institute (TLI) is a leadership development program designed to aid in shaping Mizzou student athletes into productive leaders while they are on campus, as well preparing them to be effective leaders after graduation. The program draws on the theory of authentic leadership and the UM Leadership Competency Model to assist student athletes in identity development, discovering their authentic leadership style, and how to best impact, lead and empower those around them.
What do you enjoy most about your work? Being in a position to serve student-athletes and provide the best student-athlete experience while preserving the integrity of the sports, whether that is providing a great championship experience or raising money for the athletic department. There is much to enjoy, knowing you have the chance to come to work daily and impact student-athletes.
Did you always know this is what you'd like to do? No, however my path developed overtime. I was a member of the Samford football team and played baseball for a few years. As many student-athletes, I came into Samford with the hopes to continue my career in professional sports. During my time at Samford, I ended up changing my major twice from Sports Medicine to Exercise Science, finally settling with Sport Administration. I quickly found my passion for the administrative and business side of sports.
How did Samford prepare you for your current role and/or the ones that came before? Samford University gave me a great foundational understanding in the field and potential careers in the sports industry. They pushed me to explore better ways to lead, organize, and form good practices that would serve me within my career. I am happy to have received my degree from the prestigious university.
What advice do you have for students pursuing careers in the sport industry? The best advice I would give is to get involved as early as possible, set specific goals, stay flexible in your outlooks and continue to build quality relationships. This could be in the form of internships or volunteering within a various sport organizations. I believe those experiences are the best teacher. You'll learn a lot about yourself, as well as explore the industry and what it has to offer. There is not a right or wrong way to maneuver into the sports industry. It all starts with getting involved and exposing to those different areas of interest and growing from there. There are many avenues to lead, impact and serve.
Looking ahead, what are your career goals?Ultimately, my goal is to serve as an athletic director or sport league commissioner.
Jeremiah 29:11 - For I know the thoughts that I think toward you, says the LORD, thoughts of peace and not of evil, to give you a future and a hope