Published on October 26, 2016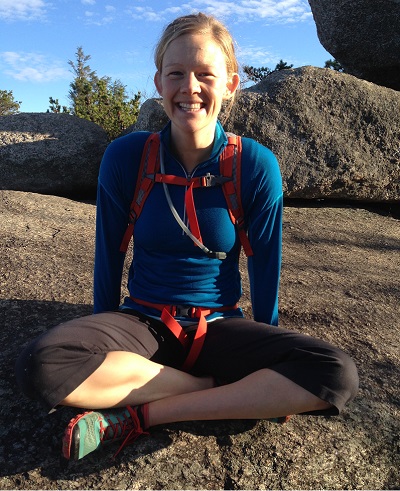 Degree/Year: B.S., exercise science, 2006
Hometown: Dandridge, Tennessee
Current Position: Founder of Peak Wellness, Head Coach, Physical Therapist, Peak Wellness in Dandridge, Tennessee
Describe your journey from Samford to your current position? I graduated from Samford in the summer of 2006 and started the Doctor of Physical Therapy program at Duke University that same fall. In 2009 after three years of PT school, I moved to the greater Washington D.C. area and took a job with The Jackson Clinics, APTA's Private Practice Section Practice of the Year in 2010. I completed their orthopedic residency in 2010 and in 2011 earned my Orthopedic Clinical Specialist (OCS) credential. The Jackson Clinics afforded me amazing opportunities to advance my knowledge and experience and explore many aspects of my career. I became the director of a clinic, started a company wellness program and became a certified wellness coach. However, after 12 years away from home, my small town roots called me back, and I moved back to TN and started my own business, Peak Wellness, in 2014. Now, I combine my passion for community wellness with my training and experience as a physical therapist. I teach group fitness classes, coach and teach individual clients and work with other locals to build a healthier and happier community.
What do you enjoy most about your work?  Starting my own business has allowed me to combine so many things I love, like being a contributing member of my small town, physical rehabilitation and injury prevention, and teaching health and wellness.
How did Samford prepare you for a career in physical therapy and wellness?  It was at Samford that I really developed a curiosity and love for anatomy and physiology. I remember my first anatomy class. I was really nervous knowing we were going to be dissecting cats because I love cats, but something really clicked during this experience. For the first time in all the classes I'd taken about muscles, bones, nerves, etc., it was actually real. I could touch it, see it and believe it. I've honestly been mesmerized with how amazingly the human body works ever since. Samford then allowed me to experience many different applications of anatomy and physiology from teaching motor learning skills to children, working in fitness programming with adults, mentoring students in science classwork, performing and understanding scientific research and learning about injuries and healing. My curiosity and passion were definitely piqued, and a career in the physical therapy and wellness fields naturally followed.
What advice do you have for students that are pursuing a career in physical therapy?  I think one of the hardest but most significant lessons I've learned in pursuing my career is that "working harder" is not always the right path to "success." Life is about following passions and hard work is, of course, needed to learn and grow, but life is also about connecting to other humans, and about playing and having fun. Sometimes too much hard work can take the fun out of life and the passion out of a professional. Be a happy version of you, then the rest can fall into place.
My former boss taught me a lot about physical therapy and about life. One of my favorite quotes came from a story he once told, "find your own dance." To me,  this quote means that we each have different healing gifts and talents, and I'm never going to be as effective if I try too hard to do it someone else's way. When each of us connects with our individual gifts and finds our own dance, powerful healing can happen!
What is your favorite Samford memory?  How do I pick just one?  There's the senior ESSM send-off party where, by the end, all of us, students and teachers alike, had jumped or been thrown into the pool; or the day of senior presentations when all the hard work paid off and I felt like I nailed it; or playing Frisbee on the quad; or all the great times I had with the track and field team; or playing innocent pranks on my roommate so much that she moved half of my belongings into the hallways and locked me out of the dorm. I'm not sure how to pick, but I love Samford and all the memories I have from those four years! I wouldn't trade them!