Published on April 7, 2021 by Kerry McInerney '98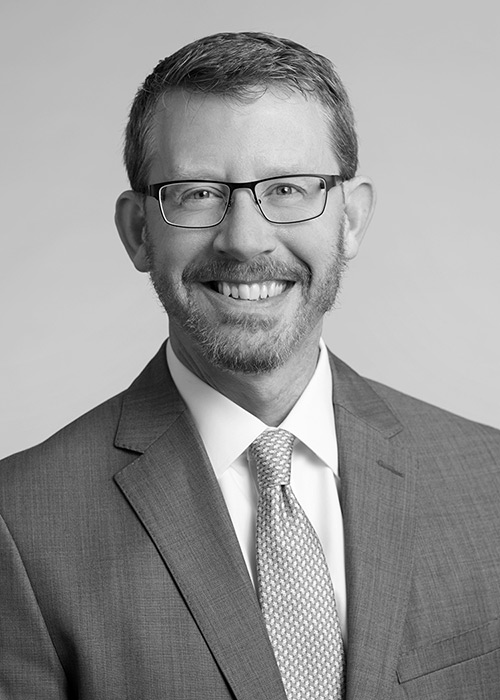 "The first thing we do, let's kill all the lawyers."
Usually the punchline to a lawyer joke, Shakespeare actually meant this line from Henry VI as a compliment to the attorneys who instill justice and maintain order in society. Lawyers do so by interpreting the letter of the law. Whether by way of court brief, contract or jury argument, lawyers are communicators. The lawyer works to shape justice as an advocate for his or her client, often against an opponent telling the opposite narrative.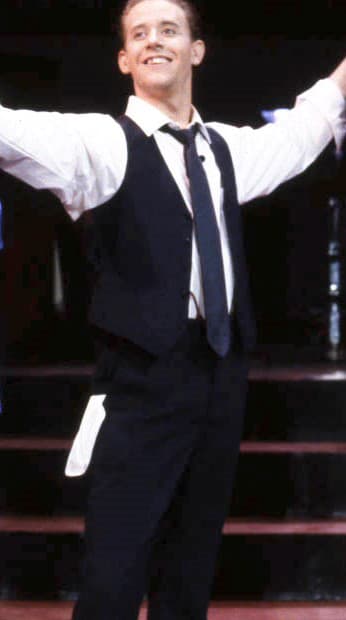 Similarly, Bertolt Brecht famously wrote that "Art is not a mirror held up to reality but a hammer with which to shape it." Art is a form of creative expression, a way to communicate the artist's unique point of view. Just as with a creative legal argument, art can challenge our perceptions and alter the status quo. We lawyers and artists are, all of us, storytellers. Thus, it should come as no surprise that there is a common intersection between law and the arts.
Cumberland School of Law is nationally recognized for its excellence in training lawyer-communicators. Many Cumberland graduates communicate not just through the language of the law, but also through artistic expression. Some have backgrounds in performing arts, while others paint. Some are moved to write poetry, and some make jewelry; others are photographers. Each is unique, but all share the bonds of law and art.
Law is the second act of my own career. After more than two decades in private practice as a financial services attorney, I rejoined my alma mater in 2019 as the director of online graduate programs. Prior to law school, however, I obtained a bachelor's degree in musical theatre (complete with singing and dancing) and a master's degree in acting, where I spent two seasons at the Hilberry Repertory Theatre Company in Detroit.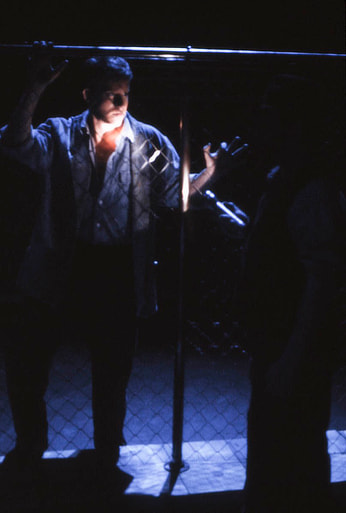 Although I enjoyed modest success—I was nominated for Best Supporting Actor by the Birmingham Obelisk Awards as well as by the Detroit Free Press—the life of a Broadway actor never held much appeal. As I neared completion of my master's degree, I found myself unsure of my future. Then I auditioned at a workshop for a renowned casting director whose credits included Broadway shows and Hollywood blockbusters. I was the only actor who sang. She held her reactions until the end. When she spoke, her direct and often-stinging critique reduced most to tears.
When her gaze fell on me, she simply said, "Last week I cast a Broadway musical. I gave one of the roles to the young man who performed the voice of Aladdin in the animated Disney movie, but if I had seen your audition, I would have given the role to you." The affirmation in her comment freed me to walk off the stage and into Cumberland's classrooms—one of the best decisions I ever made.
In this edition of Cumberland Lawyer, we shine a spotlight on a handful of Cumberland graduates who also use law and art to help shape a more just reality. We celebrate their skill and applaud their achievements.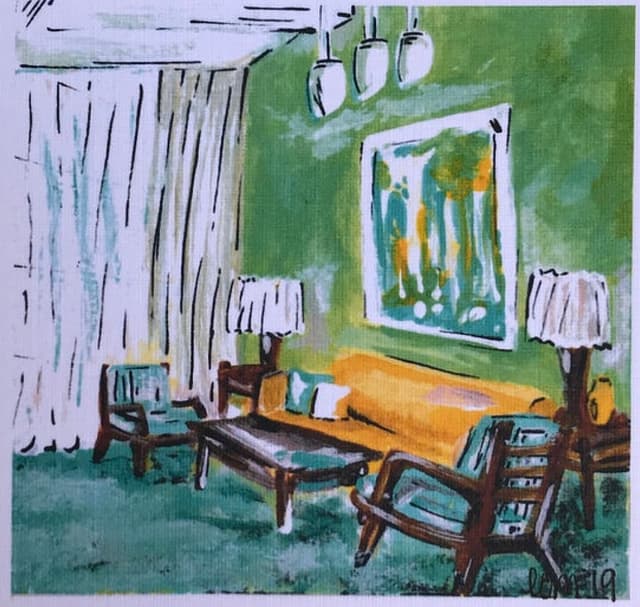 Lindsey Mims '15 
After graduating from Cumberland School of Law, Lindsey Mims worked in general practice in Mobile, Alabama, and then specialized in immigration law in Denver. She now calls Denver her home, where she creates full time.
As an illustrator and painter, Mims customizes art through a variety of mediums with a focus on bright, contrasting colors and retro subjects. Mims' creations are inspired by old photos, interiors and period advertisements. You'll find a one-of-a-kind Lindsey Mims piece on the homepage of this Cumberland Lawyer spring issue.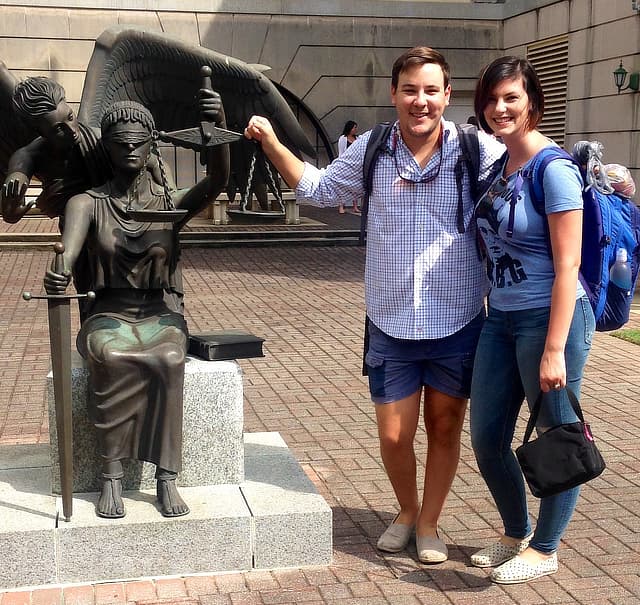 She said, "When I was asked to do the cover art, I looked back at old photos of my husband [Nate] and me at Cumberland. On our last day of law school, we took a photo in front of the courtyard statue and I put a photo filter on it with a teal and magenta tint. I couldn't help but base the cover off of that old photo. Great memories!"
Mims' work can be found, along with a variety of paper goods, in her art shop, River's Edge Art LLC.
Find her work on Instagram @Rivers_Edge_Art.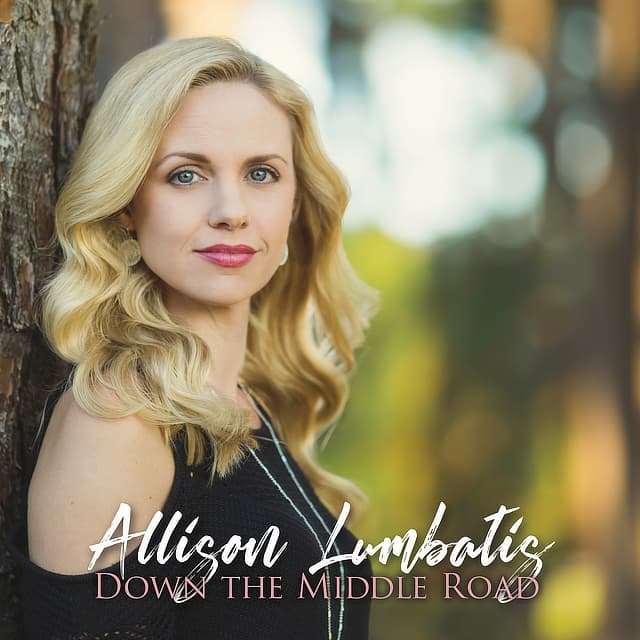 Allison Lumbatis '06
Singer-songwriter Allison Lumbatis was the jazz vocalist for the Dothan, Alabama, based band The Ed Stephenson Group for nine years before going solo with vocals and keyboard in 2017. She performs covers and originals at public venues and private events in the Southeast and has twice performed at Mural City Coffee Company's Play the Cafe, Dothan's version of Nashville's Bluebird Cafe. In 2018, she recorded an indie/folk album of originals titled "Down the Middle Road," where she blends smooth, sultry tones with straightforward storytelling. The eight-song album is available for digital download on all major music streaming sites. Lumbatis is also actively involved in the music ministry of First Presbyterian Church of Dothan, where she writes and performs original songs and sings with the praise team.
After graduating summa cum laude from Cumberland School of Law, she joined Sirote & Permutt PC in Birmingham for a year before moving back to her hometown of Dothan in 2007. Since returning to Dothan, she has practiced with Hall, Register & Brown PA with a focus on real estate, probate and contracts.
She lives with her husband, Nathan, who is a licensed professional counselor and published novelist, and their three children, four cats and one dog.
Follow Allison Lumbatis Music on Facebook or YouTube.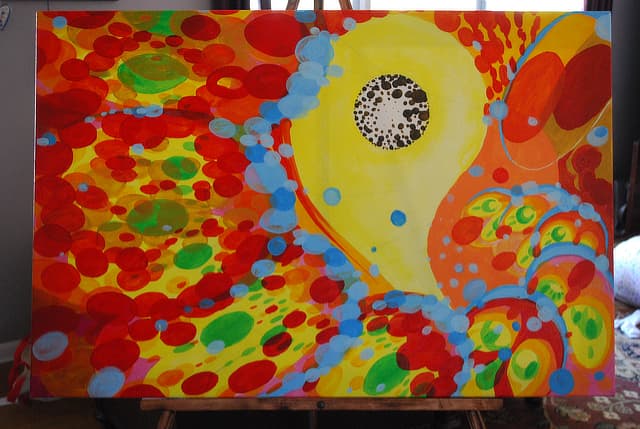 John Bowles '08
John Bowles is compelled to create. "Whether painting, writing a poem, singing a song or simply coming up with a new recipe, creating is a way of remembering, understanding or enjoying some small aspect of light or story inside the greater artwork of life," he said. With regard to his art, he enjoys the process and is happy that friends have been brave enough to hang his casual musings in a few offices around the Southeast. These days while practicing law at The Watson Firm in Birmingham, Alabama, he most enjoys seeing clients' goals and innovations come to life.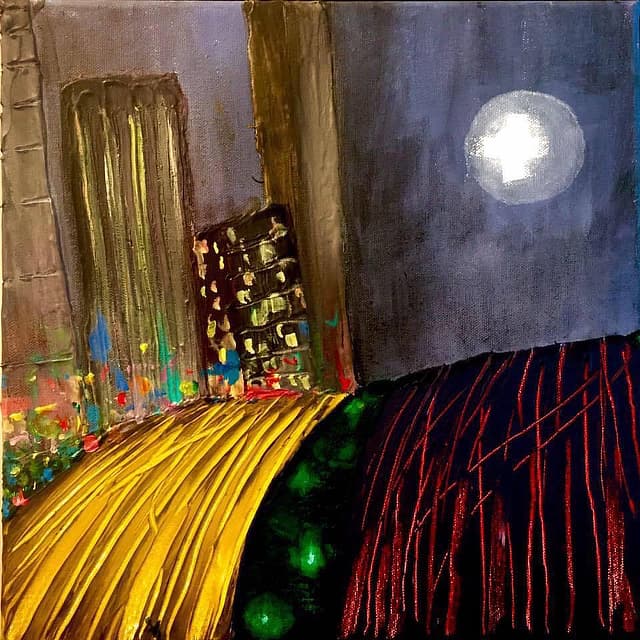 Aside from his own talent, other members of his family have also shown a passion for the arts. "Art will always be part of who I am," he said. "It seems to run in the family."
Bowles' sister, Elizabeth, a Cumberland School of Law alumna from the class of 2004, is highly involved in local theatre and has written several plays. His daughter, Ella, who was born while he was in law school, is now in the process of applying to attend the Alabama School of Fine Arts in pursuit of exploring the visual arts.
Connect with him on Facebook and LinkedIn to learn more about his fun hobby.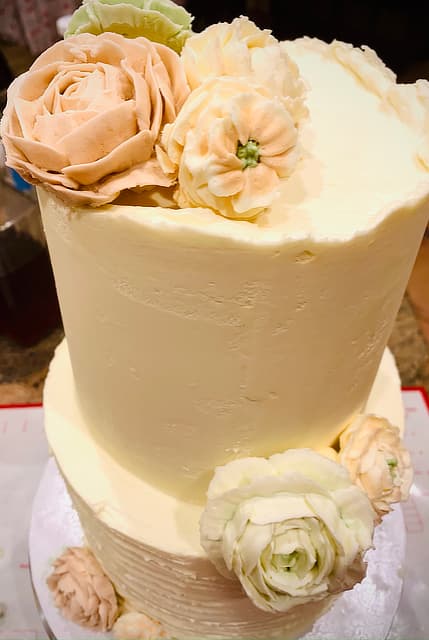 Courtney Stevens '19
Courtney Stevens started baking in law school as a way to relieve stress. "Baking was my way of winding down after long hours in the library," she said. "Before long, I was making French macarons, cakes, tarts and cookies—much to the dismay of my husband's waistline."
Not intending for her hobby to turn into a successful side hustle, she found herself needing to fill her time while awaiting her military contract after relocating to the Dallas area. And thus, Blackacre Bakes was born, giving a nod to Robinson Hall's west courtyard and the memorial Blackacre plot where the infamous Rascal, Doctor of Canine Jurisprudence, lies.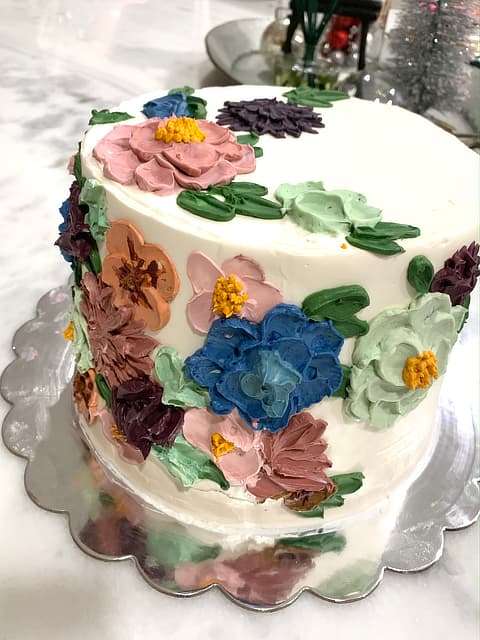 "Yes, I intentionally named my bakeshop after the fictitious land plot used for Real Property hypotheticals," she said. "Since my baking kicked off in law school, I figured the name suited the cause."
She will be joining the U.S. Army JAG Corps and is scheduled to begin training in August 2021, but, until then, Blackacre Bakes is open for business.
Follow @blackacrebakes on Instagram.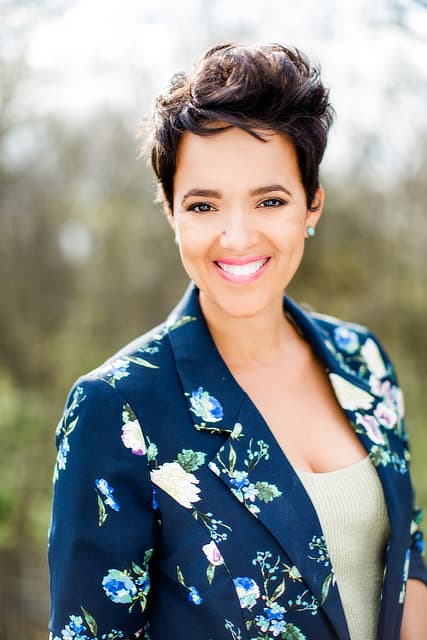 LaTara Johnson Sturgis '08
While working as a staff attorney at the YWCA of Central Alabama, LaTara Johnson Sturgis began building a portrait and wedding photography business. As an attorney practicing in the areas of domestic relations and family law, often dealing with domestic violence issues, documenting the more joyful side of families and relationships provided a much-needed balance in her life. Four years later, she took the leap into full-time photography, launched Elle Danielle Photography and has now photographed weddings all over the country and internationally. Her work has been featured in publications such as The Knot, Essence and MunaLuchi Bride.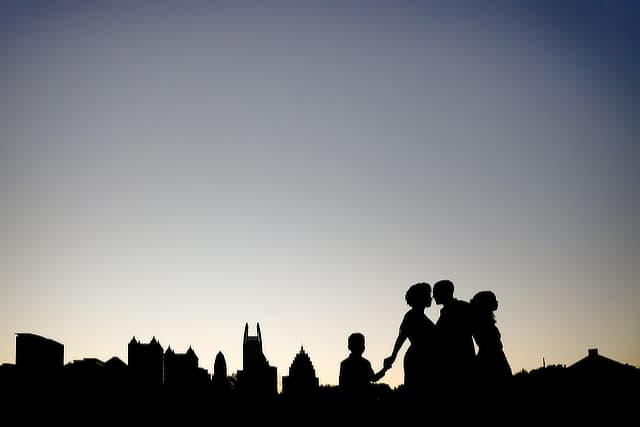 Sturgis believes that her insight into the dissolution of relationships helps her to better document the moments that matter most on a wedding day. She strives to provide couples with a tangible reminder of their better days to look back on, when times are more difficult. She has had an opportunity to photograph weddings and several families of fellow Cumberland School of Law alumni. Those wedding days and family sessions are especially important to her.
She does still put her law degree to good use as a mentor, educator and speaker on the topics of contracts and client communication for photographers and other wedding professionals. She resides in Nashville, Tennessee, with her husband, Tyrus Sturgis '07 and their son Greyson.
Follow @elledanielle on Instagram.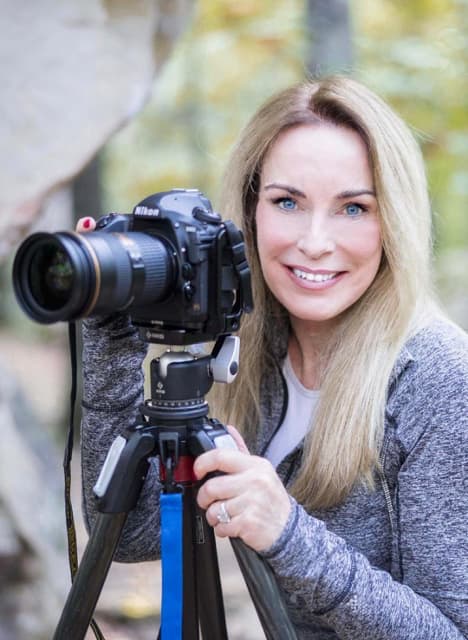 Anne Strickland '92
After practicing law as a real estate closing attorney with a busy solo practice in Birmingham, Anne Strickland decided to take a break when the real estate market slowed down in 2008.
"Traveling and my photography hobby had taken a backseat to my law practice and raising a family, so I took this opportunity to explore my interests once again," she said.
Landscape photography and travel are a natural combination and there is a large social media presence which nurtures landscape photographers. She joined in on the fun and from there, her images began to be published in print media, exhibited in a local gallery and achieved broader recognition from other photographers. She took a leap of faith and decided not to continue her law practice to pursue these new interests. "For me, this turn of events has broadened my life in many ways," she said.
Since 2012, she has led landscape photo tours and workshops in such locations as Banff, Canada; Tuscany, Italy; Senja, Norway; the Scottish Highlands and the South West Coast of England. "I love sharing my knowledge of photography and travel with my clients, many of whom are repeat clients and now friends," she said. The pandemic has curbed her travel plans for now, so her workshops are currently put on hold. Meanwhile, her projects for 2021 include co-writing a landscape photography book for Skylum Software and leading a seminar for NiSi Optics, USA. She is a brand ambassador, product educator and official sales agent for both products.
See some of her stunning work in earlier pages of this issue. Follow her on Instagram @anne_strickland_photographer to see more of her images and to get information on upcoming events.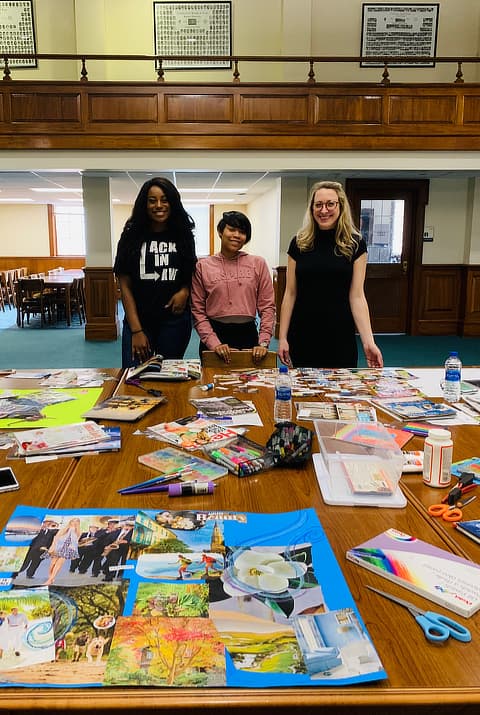 Cumberland Society of the Arts
The Cumberland Society of the Arts (CSOA) student organization provides an opportunity for creative students to foster their talents while in law school. The group strives to foster growth, development and balance between the work of being a law student, lawyer or legal professional by embracing the arts. CSOA is a place for law students to embrace their love of painting, drawing, singing, acting, sculpting, sewing or any other creative form of expression.
In 2019, CSOA's big project was to produce a yearbook to commemorate the school year. The pandemic and social distancing has encouraged everyone to get more creative when planning group activities. In the fall of 2020, CSOA hosted a virtual scavenger hunt for the first-year class to show them different parts of the school and people on campus. For Halloween, CSOA sponsored a pet costume contest and a pumpkin carving contest. Their final project of the 2020-21 academic year will be designing graduation announcements.
Follow @csoarts on Instagram and Cumberland Society of the Arts on Facebook. To connect with their group, please email csoa@samford.edu.