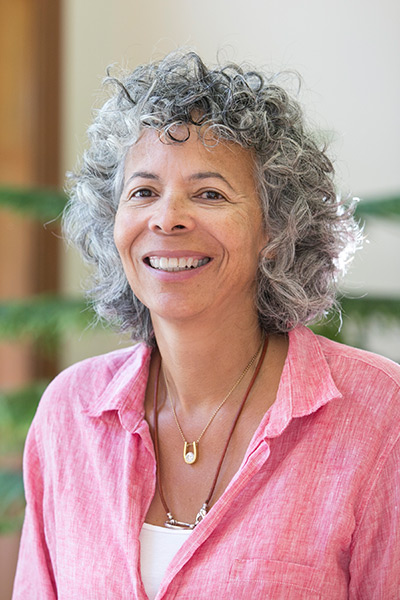 Associate Dean of Academic Affairs, Professor of Law
Cumberland School of Law
231B Robinson Hall
Before joining the Cumberland School of Law faculty in 1994, Jill Evans was in practice for more than 12 years in Illinois and California. She handled matters in both state and federal court in a diverse set of cases including commercial disputes, products liability, municipal liability, civil rights actions, voting rights, ERISA and pursuant to CERCLA.
Evans graduated from the University of California Irvine, and received her Juris Doctor and master's degree in management from Northwestern University. Evans was selected as a Supreme Court Fellow in 2000-01, assigned to the Federal Judicial Center, where she worked under the director on the Manual for Complex Litigation 4th. She was appointed as a special master for Judge Joel Laird in the Anniston PCB litigation, and has acted as general counsel for a start-up entertainment company and worked with a Swiss-based cybersecurity company.
At Cumberland School of Law, Evans is the associate dean of Academic Affairs. 
Teaching & Research Interests
Environmental Law, Torts
Practice Experience:
Partner; Keck, Mahin & Cate, Chicago and Los Angeles, 1985-94
Associate; Lawler, Felix & Hall, Los Angeles, 1984-85
Clerk; U.S. District Judge James E. Doyle, Madison, Wis., 1983-84
Degrees and Certifications
JD, Northwestern University School of Law, 1983
Master of Management, Kellogg Graduate School of Management, Northwestern University, Marketing & Finance, 1983
BA, University of California-Irvine, Social Ecology, 1979
Publications
"Challenging the Racism in Environmental Racism: Redefining the Concept of Intent," 40 Ariz. L.Rev. 1219 (1998)

"The Lawyer as Enlightened Citizen: Toward a New Regulatory Model in Environmental Law," Vermont Law Review (2000)

Co-author, Manual for Complex Litigation 4th Spring, 2004 (Federal Judicial Center)(RICO, Securities, Scientific Evidence, CERCLA, Intellectual Property, Employment Discrimination)

Jill E. Evans, Scientific Evidence and the Manual for Complex Litigation 4th, 36 Antitrust Magazine

In Search of Paternal Equity: A Father's Right to Pursue a Claim of Misrepresentation of Fertility, 36 Loy. U. Chi. L.J. 1045 (2005)

See Repose Run: Setting the Boundaries of the Rule of Repose in Environmental Trespass and Nuisance Cases, 38 Wm. & Mary Envtl. L. & Pol'y Rev. 119 (2013)

The Rule of Repose: Charting its Course Through Alabama Law, 40 Am. J. Trial Advoc. 263 (2016)