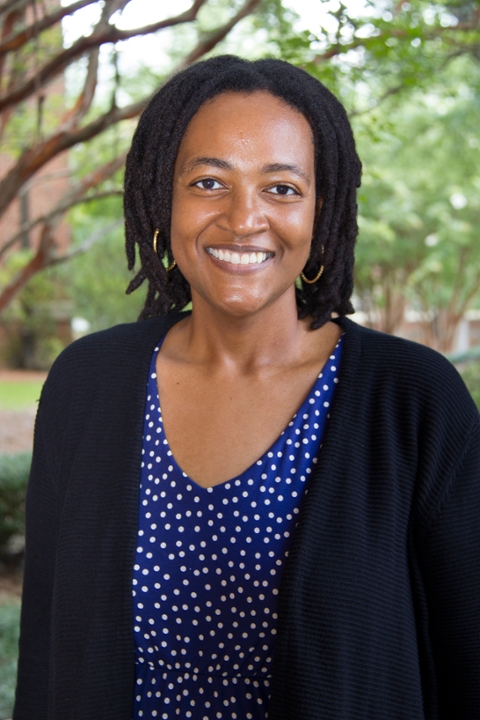 Evening and Weekend Reference Librarian
Cumberland School of Law
155B Law Library
Leigh A. Jones, a proud native of Birmingham, has been the evening and weekend reference law librarian at the Lucille Stewart Beeson Law Library since May 2017. Currently, as an adjunct professor at Cumberland School of Law, she teaches Advanced Legal Research. Prior to arriving at Samford, Jones spent nine years at Tuskegee University,  where she held positions as head of government documents and as head of the engineering departmental library.
Jones received her law degree from Texas Southern University's Thurgood Marshall School of Law. Prior to attending law school, she received a fellowship from the Council of Legal Education Opportunity (CLEO), which allowed her to attend the CLEO pre-law institute at the University of the District of Columbia's David A. Clarke School of Law.  After attending law school,  she enrolled in the University of North Carolina's School of Information and Library Science where she was awarded an Association of Research Libraries (ARL) fellowship. As part of that fellowship, she served as an intern in the government documents department at UNC-Chapel Hill's Davis Library, a regional federal depository library.
Her interests include genealogy, professional communication (specifically, technical writing), and information accessibility (specifically, as it relates to disability inclusion).  In her spare time, Jones can be found roaming various walking and hiking trails. Also, she spends time completing various arts and crafts projects.
Education
M.L.A., English, Auburn University Montgomery
M.S.L.S., Library Science, University of North Carolina at Chapel Hill
J.D., Texas Southern University Thurgood Marshall School of Law 
B.A., Business and English, Fisk University
Organizational Memberships 
Alabama Genealogical Society
Alabama State Bar Association, Special Member
American Association of Law Libraries
National Genealogical Society