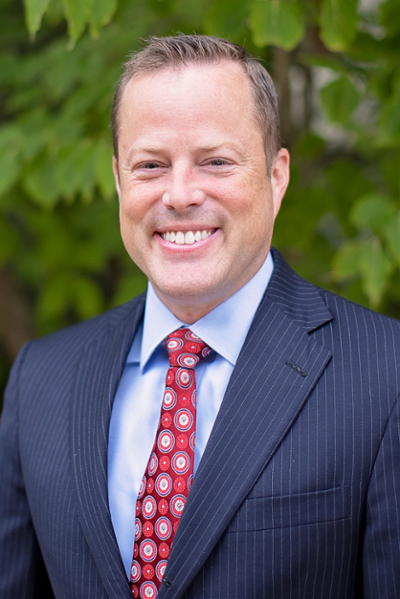 Associate Professor of Law
Cumberland School of Law
239C Robinson Hall
Layne Keele is an associate professor of law, teaching Contracts, Conflict of Laws, and Pretrial Practice.  He has taught at Faulkner University's Thomas Goode Jones School of Law, where he has also served as the associate dean for academic affairs. 
Keele earned his B.B.A., summa cum laude, from Freed-Hardeman University.  He was a Chancellor's Fellow at Indiana University's Maurer School of Law, where he graduated magna cum laude.  While at IU, he was elected to the Order of the Coif and the Order of the Barristers, and he also served as a managing editor for the Indiana Law Journal.  After law school, he clerked for the Honorable Deborah L. Cook of the United States Court of Appeals for the Sixth Circuit.
Before he began teaching, Professor Keele practiced in the Appellate Section and the Intellectual Property Litigation Section at Haynes and Boone, LLP in Dallas, Texas.  He has taught courses in remedies, civil procedure, pretrial practice, conflict of laws, and commercial sales.  He and his wife, Kelli, have four children—Jolie, Macy, Emory and Witten. 
Teaching & Research Interests
Contracts, conflict of laws and pretrial practice
Degrees and Certifications
B.B.A., Freed-Hardeman University, summa cum laude
J.D., Indiana University Maurer School of Law, magna cum laude
Publications
Books
The Pretrial Process (3d ed., Carolina Academic Press 2022) (with J. Alexander Tanford).
The Pretrial Process: Document Supplement (3d ed., Carolina Academic Press 2022) (with J. Alexander Tanford).
Law Review Articles
A Billion-Dollar Mistake: Restitution and the Discharge-for-Value Rule, 23 Nev. L.J. [Forthcoming 2023].
Copyright Infringement's Blurred Lines: Allocating Overhead in the Disgorgement of Profits, 2017 BYU L. Rev. 1059 (2018).
Foreword: The Role of the Judge in the Anglo-American Legal Tradition, 8 Faulkner L. Rev. iii (2017) (invited foreword to symposium issue).
Enhanced Ongoing Royalties: The Inequitable Equitable Remedy, 119 W. Va. L. Rev. 469 (2016).
Holding Standards for RANDsome: A Remedial Perspective on RAND Licensing Commitments, 64 U. Kan. L. Rev. 187 (2015).
When the Mountain Goes to Mohammed: The Internet and Judicial Decision-Making, 45 N.M. L. Rev. 125 (2014).
Why the Judicial Elections Debate Matters Less Than You Think: Retention as the Cornerstone of Independence and Accountability, 47 Akron L. Rev. 375 (2014).
Res"Q"ing Patent Infringement Damages After ResQNet: The Dangers of Litigation Licenses as Evidence of a Reasonable Royalty, 20 Tex. Intell. Prop. L.J. 181(2012).
When Mohammed Goes to the Mountain: The Evidentiary Value of a View, 80 Ind. L.J. 1091 (2005).
Other Publications
Religion and the Academy: Maintaining Space in Law for Religious Institutions, 11 J. Faith & the Academy [forthcoming 2018] (invited symposium piece).
United States Supreme Court Update, 22 The Appellate Advocate 247 (2010).
Texas Courts of Appeals Update – Procedural, 22 The Appellate Advocate 68 (2009).
"A Rough Sense of Justice" or "Practical Politics"? Recent Texas Supreme Court Opinions on Causation, The Advocate, Summer 2009, at 154 (with George Parker Young and Josh Borsellino).
Texas Courts of Appeals Update – Procedural, 21 The Appellate Advocate 205 (2009) (with Ben L. Mesches).
State Law IP Litigation Issues, The Advocate, Winter 2008, at 110 (with Ryan C. Hudson and William D. White).
Recent Speeches/Presentations
Workshop for Law Professors on Teaching Capitalism (Hosted by George Mason University – Beaver Creek, Colorado (2022))
Review and Discussion – John Lennox (Faulkner University Faculty Colloquium (2021))
Aspiring Law Teachers Workshop: Crafting Your Scholarship Goals (Southeastern Association of Law Schools Annual Conference – Discussion (2020))
Remedies in Context (Southeastern Association of Law Schools Annual Conference – Discussion (2020))
Law, Economics, and the Value of Life (Troy University's Economics Seminar Series (2020))
Why Religious Freedom Matters (Faulkner University's Annual Great Books Honors College Chapel (2018))