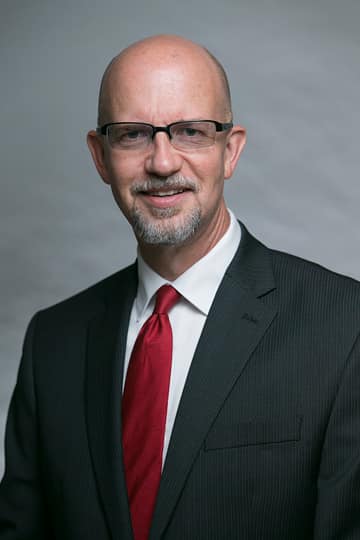 Law Library Director and Associate Professor of Law
Cumberland School of Law
150B Law Library
Gregory Laughlin is a native of Poplar Bluff, Missouri. He has been the director of the Lucille Stewart Beeson Law Library at Cumberland School of Law since July 2008. Prior to his arrival at Cumberland, he served as associate dean for Information Resources, director of the Law Library, and associate professor of law at the University of Memphis School of Law from 2000-08, and director of the Law Library and assistant professor of law at Ohio Northern University from 1998-2000.
Laughlin earned his Bachelor of Arts, magna cum laude, in Public Administration from Missouri State University; his Juris Doctor, cum laude, from the University of Missouri-Columbia; and his Master of Science in Library and Information Science from the University of Illinois at Urbana-Champaign (1995). While in law school, he served as managing editor of the Missouri Law Review and was selected to the Order of the Coif.

Prior to entering the legal academy, Laughlin practiced law in St. Louis, Missouri, from 1986-94, where he practiced in the area of commercial litigation for the firm of Popkin & Stern and in general practice for the firm of Thurman Howald, Weber Bowles & Senkel. Prior to entering law school, Laughlin was editor of a weekly newspaper in his hometown of Poplar Bluff, Missouri.
Laughlin's teaching and research interest is in the area of information access and control as it relates to information technology. His article, Sex, Lies, and Library Cards: The First Amendment Implications of the Use of Software Filters to Control Access to Internet Pornography in Public Libraries, 51 Drake L.Rev. 213, 279 (2003), was quoted at length by Justice John Paul Stevens in his dissent in U.S. v. American Library Ass'n, 539 U.S. 194 (2003). He has also been a frequent presenter in areas related to his research interests. In addition to his duties as Law Library director, Laughlin teaches a course on Information, Technology and the Law which concentrates on the interaction of intellectual property and free speech law as they relate to information technology, focusing on issues of information access and control.
Teaching & Research Interests
Information Access and Control
Degrees and Certifications
JD, cum laude, University of Missouri School of Law, Order of the Coif, 1986
MS, Library and Information Science, University of Illinois at Urbana Champaign, 1995
BA, Public Administration, Magna Cum Laude, Missouri State University, 1982