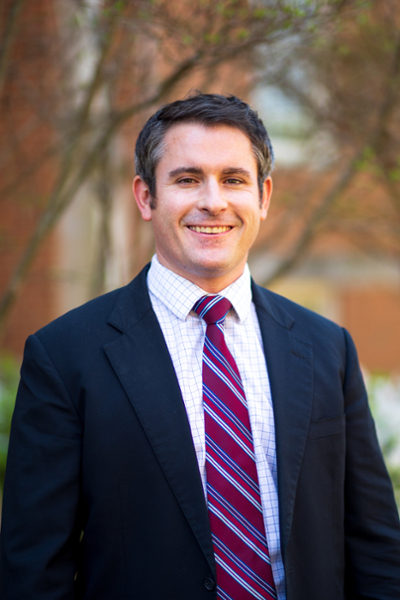 Associate Professor of Law
Cumberland School of Law
206 Robinson Hall
Tim McFarlin teaches courses relating to property and contract law; he specializes in intellectual property such as copyrights, trademarks, and patents.  His teaching philosophy centers on (1) empathy, i.e., putting ourselves in the shoes of others, like our clients and adversaries, (2) modeling a love of the law, and (3) practicality, i.e., how we can use the law to help people solve problems.
In his scholarship, McFarlin has explored how the law intersects and interacts with the creative arts. He has written about the life, work and disputes of artists like Mark Twain, Chuck Berry and Orson Welles, mining them for insights into copyright law and the concept of authorship. He has also written on innovative online teaching methods, integrating collaborative reading and open-source materials into legal education.
McFarlin previously taught as an assistant professor at the University of La Verne College of Law, a fellow at Elon University School of Law, and an adjunct professor at Washington University in St. Louis. Prior to teaching, McFarlin practiced law as a civil litigator in St. Louis where he focused on intellectual property litigation. He obtained winning verdicts for clients as both first- and second-chair trial counsel.
McFarlin earned his Juris Doctor from St. Louis University School of Law and bachelor's degrees in history and political science from the University of Missouri. 
Teaching and Research Interests
Property law; contracts; intellectual property such as copyrights, trademarks and patents
Degrees and Certifications
JD, St. Louis University School of Law
BA, University of Missouri