Jere F. White Jr. Fellowship
The Jere F. White Jr. Fellowship is the law school's premier entering first-year student fellowship. Every three years, a panel selects the fellow based upon merit and community service. The fellowship promotes the development of lawyers who share the ideals that were so important to the late Jere F. White Jr.
Established by the late Jere F. White Jr., J.D. '80, this fellowship seeks to identify outstanding students with strong credentials, a history of leadership and commitment to service that has been demonstrated during and/or after graduation from college. Preference is given to applicants who have served in the military, Peace Corps, Teach for America or other programs benefiting underserved communities.
The fellowship is the only entering scholarship that requires an additional application.
A full-tuition scholarship
A $5,000 annual stipend totaling $15,000 for all three years of law school
Tuition and lodging for the summer Cambridge study abroad program at Sidney Sussex College in Cambridge, England
An invitation to join law school faculty at the annual Southeastern Association of Law Schools Conference following his or her second year of law school
An invitation to join Cumberland School of Law's Inn of Court
Summer Public Interest Fellowship
The Summer Public Interest Fellowship provides stipends to rising second- and third-year students who work during the summer in an approved legal job that is nonpaying. The fellowship can be in any geographic location, and it promotes the need for valuable legal work experience.
Learn more about our Public Interest and Pro Bono Program here. With questions, contact Emily Davey, director of Clinics, Externships and Public Interest at ebonds1@samford.edu.
In Memory of Jere F. White Jr.
In Memoriam of Jere F. White Jr.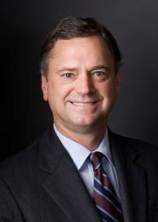 Jere F. White Jr., J.D. '80, was a great enthusiast of Samford University's Cumberland School of Law and an inspiration to everyone who met him. A founding member of the law firm Lightfoot Franklin & White, White passed away Oct. 3, 2011, after a long and courageous battle with cancer. He persistently maintained his positive attitude and unshakeable faith to the very end.
For over 30 years, White handled significant civil cases of all types in state and federal courts in Alabama and throughout the United States. He tried more than 100 jury trials to verdict and was lead counsel in approximately two-thirds of those. Most of his cases were devoted to representing major corporations in products liability, class actions, business torts and multi-plaintiff mass tort matters. In addition, White developed a significant practice representing business plaintiffs in commercial disputes. He also had a significant appellate practice—very few lawyers in the South had the breadth of his experience.
White was one of the few lawyers in Alabama inducted in the American College of Trial Lawyers, International Academy of Trial Lawyers and the American Board of Trial Advocates. He was also a fellow in the Alabama Law Foundation.
Born and raised the son of a trial lawyer and judge in a small town in north Georgia, White married his childhood sweetheart and had three adult children. He was an elder of Independent Presbyterian Church, a former trustee of the board of Hampden-Sydney College, a member of the advisory board of Cumberland School of Law and a former board member of the Birmingham YMCA. White was a graduate of the University of Georgia.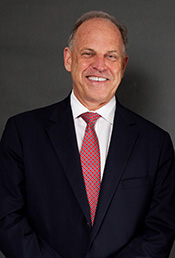 "Jere epitomized the qualities of a great lawyer and person. He was smart and always prepared. Jere had the respect of judges and other lawyers, and was so well liked by everybody. He had a sense of grace which caused others to embrace him. The fellowship is a tremendous way to honor Jere's legacy"—Bob MacKenzie '84, Starnes Davis Florie LLP