Published on October 3, 2022 at 3 p.m. by Grace L. Simms, IT Librarian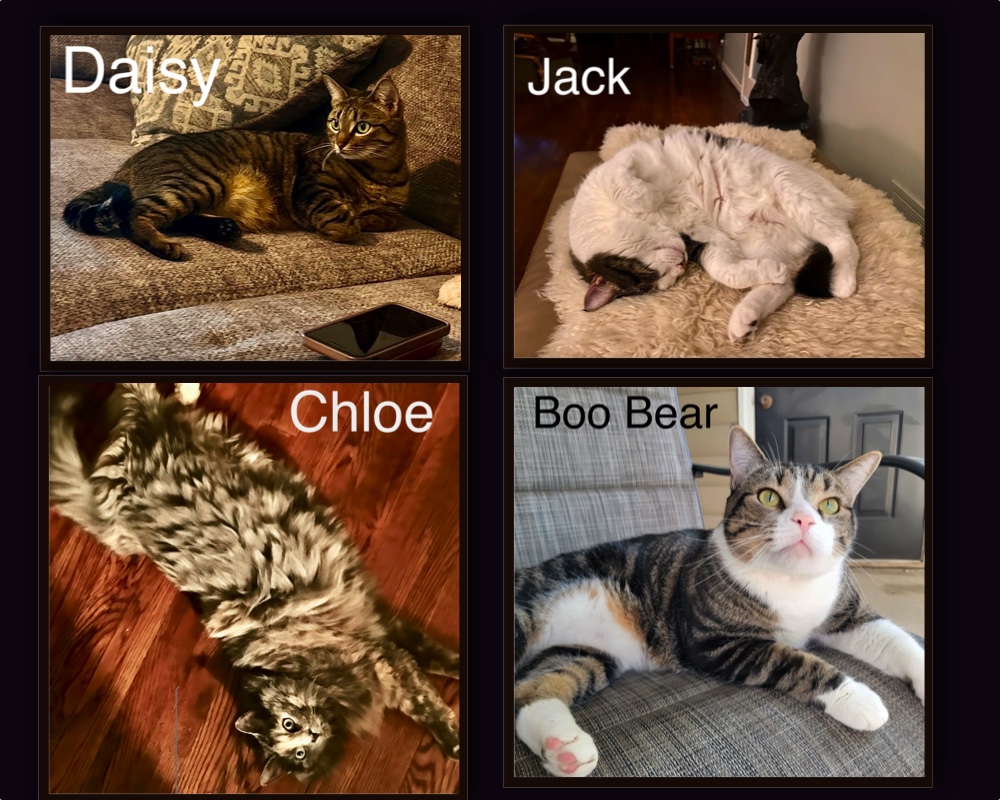 For Halloween - we have several cats for October Rascal of the Month.
Nathaniel Robertson's (1L) cat, Daisy, goes by Doodle. She is an awesome cat that loves tunnels, chicken, and playing "stick."
Boo Bear belongs to Cambridge Layfield (1L). Boo Bear is a rescue. When Cambridge went to pay for him at the shelter, the woman behind the counter said, "What a lucky guy! He only just came in today with two other cats, and we named them Bibbidi, Bobbidi, and this one is Boo!"
Karen Larsen (law school employee) says - I wish we could all be so content! Jack is a 9 year old domestic short haired cat. He was found wild at a MS hunting camp before being rescued.
Chloe belongs to Victoria Chaplin (2L). Chloe is about 9 years old and is a cuddling fiend with lots of floof. She loves laser pointers and trying to trip people.
All members of the Law School Community (students, faculty and staff) are invited to submit photos for possible selection as the Rascal of the Month. All pet types are eligible. Send your Rascal of the Month photos to Grace L. Simms at
glsimms@samford.edu