Published on October 17, 2022 by Leigh A. Jones, Evening and Weekend Reference Librarian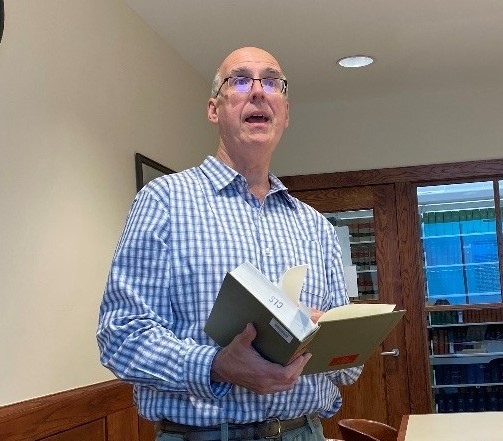 On Wednesday, October 12, 2022, a quick-training was hosted by the Lucille Stewart Beeson Law Library.  During the training session, which lasted about 30 minutes, Edward L. Craig Jr., Reference Librarian, discussed the West Key Number System.  This classification system,  arranged by topics and subtopics, assists the researcher in locating cases that are related to a specific legal issue.   During the presentation, Mr. Craig explained how the West Key Number System can be used to start a research project.  Also, he discussed various methods for identifying topics and key numbers. The presentation included demonstrations of both print and online resources.
If you have any questions about this quick-training or any other trainings offered by the law library, please do not hesitate to contact us at lawref@samford.edu.