Published on September 19, 2022 by Leigh A. Jones, Evening and Weekend Reference Librarian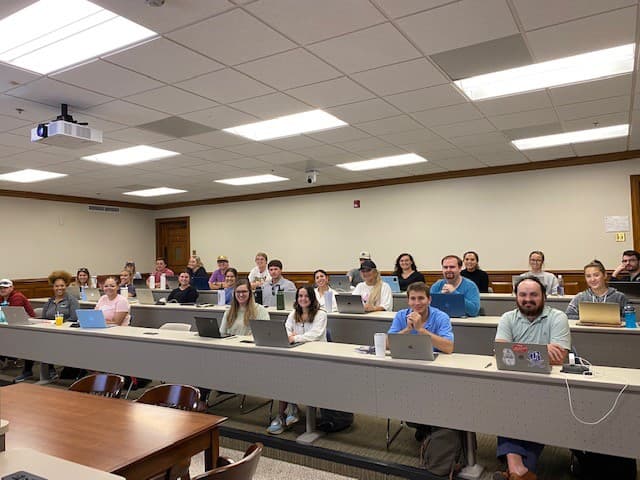 The Reference Librarians of the Lucille Stewart Beeson Law Library, Edward L. Craig, Jr. and Leigh A. Jones, were invited to speak to the students of the Technology for the Practice of Law course (taught by Grace L. Simms, Information Technology Librarian). The presentation, titled Free and Low-Cost after Law School, was held on Tuesday, September 13, 2022. During the presentation, the law librarians discussed resources that students might be able to utilize after law school to cut some of the costs that are often associated with legal research.  The agenda for the talk included information about law library alumni services, libraries beyond the Beeson Law Library, benefits of organizational memberships, and databases.  Specifically, there was a focus on the pros and cons of using Fastcase, a legal research database that is provided, free of charge, to members of the Alabama State Bar Association.
If there are any questions about this presentation or any questions about the resources of the Lucille Stewart Beeson Law Library, please feel free to send an email to lawref@samford.edu.