Published on August 16, 2021 by Leigh A. Jones, Evening and Weekend Reference Librarian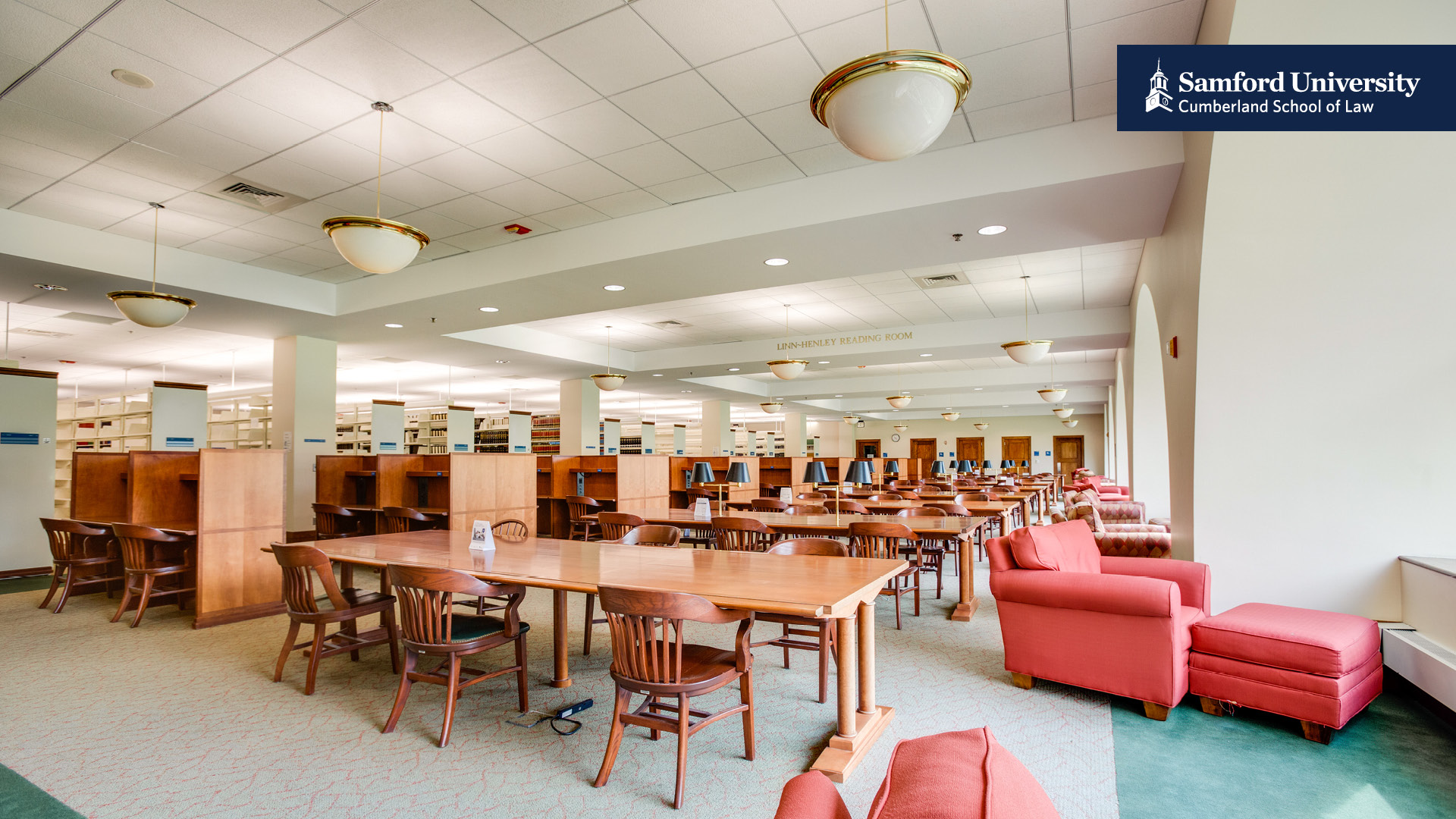 The
Lucille Stewart Beeson Law Library
is excited to welcome Cumberland School of Law students back for the 2021–2022 academic year. The following are a few things to remember as you begin the semester.
Remember the law library's hours.
The hours for the law library are:
Monday–Friday: 7:30 a.m.–10 p.m.
Saturday: 9 a.m.–5 p.m.
Sunday: 1 p.m.–10 p.m.
(If there are any changes, information will be posted on the
website
.)
You'll need your Samford University ID.
Don't forget to bring a mask.
Effective July 30, 2021, everyone on Samford University's campus is required to wear face masks in all public indoor settings. Masks must be worn, regardless of vaccination status. More information about campus protocols as they relate to COVID-19 can be found on the university's
COVID-19 Response
page.
Learn about the law library's available resources.
Numerous resources are available to you, whether you are in the building or working remotely. Take some time to visit the
online catalog
; this is where you can search for information available in the law library's physical and electronic collections. In addition to using the online catalog to find print and electronic materials, you can use
Multi-Search
, which searches the catalog and across several databases. For a deeper exploration of the research databases found within the Beeson Law Library's collection, visit the
Online Library
. Also, if you are interested in learning about the study aids that are available through the library, visit the
Study Aids Resource Guide
.
Get to know your librarians.
Don't hesitate to contact us if you need us. We hope that you have a good year, and we look forward to working with you!