Purchasing
Our department provides services such as purchasing cards, vendor setups, and inventory control. Our office is located on the third floor of Samford Hall, room 301. We are open 8 a.m. to 4:30 p.m. Monday through Friday.
Banner Manuals
+
Banner manuals are available for your convenience to help assist you with any questions you may have concerning the program.
Forms
+
Inventory
+
Fixed assets belonging to Samford University are identified and maintained through this area of the purchasing department. Assets such as equipment, furnishing and related items can be relocated, removed, stored or disposed with prior approval. Assistance is also available to departments for the allocation and reutilization of equipment.
Office Depot
+
Corporate Purchases
Office Depot is our primary office supply vendor. Samford purchasing card holders may order supplies directly via the Office Depot website and have them delivered to their offices.
Personal Purchases
Office Depot Business Solutions Division and Samford University have partnered together to help you with personal expenses! Take advantage of private online ordering at bsd.officedepot.com and next- day delivery. This offer includes discounts on general office and school supply, technology and furniture.
For questions, contact Mickie Manning at mickie.manning@officedepot.com or call 205-945-2650 ext. 210.
Purchasing Cards
+
Overview
The Business Services Department is delighted to offer a University Visa Procurement Program for ordering supplies or business services as a flexible alternative for processing low-dollar-value items from vendors by using a University Visa card. The card (The Samford University purchasing card) may also be used for travel-related services, i.e. airline tickets, hotel charges, restaurant charges and car rentals.
The purchasing card program is arranged through Regions Bank in Birmingham, Alabama. With the purchasing card you, the end-user, can purchase non-restricted commodities of $500 or less, directly from the vendor without a purchase order. It will also drastically reduce the effort required to make payments for your purchases.
The use of the purchasing card will not change the policy of using good procurement practices. Therefore all cards are issued with the approval of the department managers. Any card can be rescinded at any time by your manager or the program coordinator.
Purchasing Card Manual Purchasing Card Reporting Instructions
How does it work?
The cardholder makes a purchase by charging it on the university Visa (within the limits)
Regions, the Visa issuer, pays the vendor for the charges made to the card.
Regions will bill the university every 30 days.
Each cardholder will receive a statement listing all the charges on their individual card(s) that have been made in the 30-day period . The cardholder will review the statement and approve the charges on the Samford website. The cardholder does not pay this statement.
The cardholder matches allL the receipts with their individual statement and attaches the receipts to the statement to keep for their own records.
All of the charges for the university purchasing cards are paid from a master billing that is received in the purchasing department.
What can I purchase with the card?
The card may be used for purchases for goods or business services under $500 three times a day with a total maximum of $2,000 in a 30-day billing cycle.
Examples
Office supplies
Subscriptions
Dues or fees
Miscellaneous items
The card may be used for the purchase of travel-related goods and services with a transaction limit or maximum per billing cycle set by the president, vice presidents, dean or department head. Having a university purchasing card does not entitle all holders to have the privilege of using the card for travel purchases.
Who can get a card?
Any employee authorized to sign on a university account.
Any employee delegated authority by a department head.
P-Card Guidelines
No personal use.
The card is for business purposes only.
Cards are issued to an employee rather than an office or department.
The employee listed on the card has sole responsibility for the use of the card.
Local Dining Policy
Because most of the funding of Samford University is based on student tuition and donor gifts, faculty and staff should be vigilant about excessive spending on food and entertainment and should avoid instances where the university is funding employees entertaining each other.
The university will pay for approved, necessary and reasonable business meal expenditures that are hosted by and paid for by a Samford University employee that includes guests, business colleagues, donors and prospective employees and which results in a business benefit to the university. Examples include fundraising and recruitment.
If there are reasonable and necessary meal expenses for business meetings involving only university personnel and/or students during which focused business discussions take place, the frequency of such meetings and the related expenses must be appropriate to the purpose of the discussion and the nature of the business conducted. Examples of such meetings might include:
Formally organized meetings that are necessary to carry out the business of official committees appointed by the university, school or department
Meetings of an organized work group of employees or students that require the work of the group to progress through normal meal time. If possible, such meetings should be planned outside of normal meal times.
The following should not be placed on a university purchasing card:
Regular staff meetings.
Non-work related departmental or divisional gatherings, such as birthdays, retirements, introduction of new staff, and Christmas parties.
Meals for individual employees unless they are out of town on university business.
Meals for spouses, unless spouses of guests have been included and there is an appropriate purpose for such inclusion.
Purchase of drinks, coffee and snacks, unless part of an approved meal in accordance with the guidelines provided herein.
It should not be the expectation of any employee that Samford University will provide meals and/or snacks on a regular or routine basis.
Controls
The control limits are flexible and may be set for the particular individual card. The limits that can be set are:
Single purchase limit
Spending limit per billing cycle
Number of authorizations allowed per day
Number of credit card transactions per cycle
The cards may be limited by merchant codes called MCCs.
Verification
The card holder is responsible for verifying all purchases and transactions on their individual statements.
Sales Tax
Retail only purchases are exempt from State of Alabama sales tax.
Disputes
If you believe a transaction on your statement is an error, please complete the Regions Dispute Form, or write a detailed letter on a separate sheet attached to this form with any accompanying documentation. This form can also be mailed to: Commercial Card Services, Attn: Fraud Dept, P.O. Box 1049, Southeastern, PA 19398.
Travel
+
Hotel reservations and car rentals are reserved primarily through the purchasing department.  We only use local businesses for this purpose. All travel requests should be made at least one full day before the date of travel. Enterprise Rent-A-Car 15-passenger van requests should be made as soon as possible to guarantee the availability of the van. More notice ensures less difficulty.
Car Rental
Hotels
Charter Bus
For charter bus rentals, the requestor must work out a contract with the charter company personally.  We commonly use these companies:
Adventure Bus Charter "Exploring God's Creation"
P. O. Box 1540
Sumiton, AL 35148
Phone: 205-648-2732
Fax: 205-648-2793
School Transportation Solutions
301 Fl Shuttlesworth Drive
Birmingham, AL 35234
Phone: 205-324-4024
New Vendor Requests
+
Things to remember when requesting new vendors:
To ensure that vendors are added into the system in a timely manner, please complete as much of the form as possible (especially fax numbers and contact names). 
Be sure to include your information at the bottom so that we know who to notify once the vendor is added into the system.
Our Team

Mike McCormack
Director of Business Services
Purchasing
Office: Samford Hall 301

Julie Myers
Purchasing Agent
Purchasing
Office: Samford Hall 301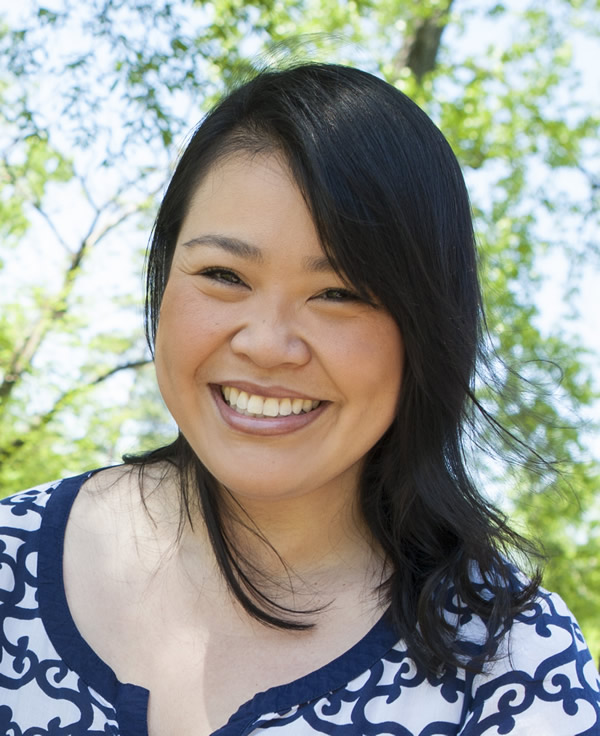 Monica Sun
Purchasing Assistant
Purchasing
Office: Samford Hall 301