Mental health is just one of many aspects that affect overall well-being. To assist in your pursuit of holistic wellness, we provide access to Campus Well, a financial, environmental, mental, social, spiritual, academic, physical and professional wellness resource for Samford students.
Download the mobile app!
Follow #CampusWell on social media
Subscribe to the weekly article publications
Search by department or topic
Get connected to real, on-campus support and offices
Appointments
Appointments are prepaid in student fees and no extra cost to students.
Office Hours
Monday-Friday, 8 a.m. to 4:30 p.m.
Location
Scheduling
We have graduate interns who also see students.
Missed Appointment/Late Cancellation Fee
If you need to cancel or reschedule an appointment, please email or call C&W 24 hours prior to your appointment. If you fail to contact C&W 24-hours prior to the appointment you want to cancel or reschedule, a student support fee of $25 will be charged to your Banner account. Reducing missed appointments will help us maximize student access to counseling sessions and reduce wait times.
About Counseling
What is Counseling?
Counseling is a relationship between someone seeking help and a trained professional. The skills of the counselor involve genuineness, empathy, and respect, creating a safe environment to explore issues. It is designed to explore your personal issues in gaining insight and clarity as well as developing a plan of action for positive change.
Confidentiality
Protected health information may be disclosed without written permission in situations of imminent danger for the student or others, where it is required by court. Otherwise, given licensing standards for Licensed Professional Counselors (LPC) and Licensed Clinical Social Workers (LCSW), protected student health information (i.e. counseling content) will only be disclosed with the student's written permission on a Release of Information Form.
Only the student can make decisions regarding reporting to State Professional Boards or other agencies regarding their use of Counseling & Wellness. When and if specific protected health information would be shared is discussed with each student during sessions.
Mission
The mission of Counseling & Wellness is to empower the students of Samford University to realize their academic and personal potential by promoting psychological, social, and spiritual wellness through individual counseling and outreach programming. While Samford's professional counselors are equipped to integrate and address spiritual aspects of personal growth, the student sets the tone and chooses when and how they would like to include this dimension into their therapeutic work.
Services
Nature And Extent Of Services Provided
Specific functions and services of our office include, but are not limited to:
Consultation and Triage services
Evaluation & limited assessment
Short-term, goal-oriented, as needed exploratory psychotherapy
With written consent we can collaborate with faculty, staff, parents, peers, & community resources to meet treatment goals
Release of Information Form
Crisis intervention
Campus-wide educational Wellness Programming
Community referrals: The office of Counseling & Wellness is not intended to treat serious chronic psychiatric disorders. Individuals clearly requiring or requesting such treatment and/or medication assistance will be aided in obtaining services off campus. Costs of any such services will be the responsibility of the student.
Counseling topics include, but are not limited to:
Academic/study skills
Time management
Substance/alcohol abuse
Eating disorders
Depressed feelings
Self-confidence
Adjustment to college life
Anxiety & stress management
Grief due to death, or other loss (i.e. divorce, relationships)
Sexual assault/relationship violence
Limitations
Samford University Counseling & Wellness is not designed to advocate for a student in regards expert testimony or character evaluations. The primary focus of our office is treating and facilitating the student's overall wellness and health.
Counselors do not undertake assessments of students or their family members for legal purposes. Students needing expert testimony for court related purposes can contact a professional outside of Samford University at their own expense.
*In a recent survey, half of all college students said they had been so stressed that they couldn't get their work done or enjoy social activities during the last semester. But all of us have the power to take control of our emotional health in order to improve our moods and get the most out of college life. Be proactive and preventative by scheduling an appointment today to speak with one of our clinicians!
Campus Trainings
Samford's Counseling & Wellness staff value the opportunity to bring wellness information and education to YOU. Everyone benefits from knowing how to better care for themselves and others, how to recognize warning signs for deteriorating mental health or potential threat from others, and knowing how to improve one's coping skills. If you are a student, faculty or staff member, campus organization, club, or department head and you are interested in hosting a Counseling & Wellness staff member to present on a particular topic, please let us know by contacting our office.
Topics can include, but are not limited to:
An Introduction to Counseling & Wellness programs: What we do
Anxiety & Stress Management
Warning Signs for Students in Distress
Recognizing Distress and Taking Proper Steps to Assess, Address, and Refer appropriately
Healthy Boundaries
Improving Coping Skills in College and Beyond
What is Work/Life Balance?
Understanding & Engaging with Students and Suicidal Ideation
Contact us today to discuss any area of interest that we may be able to help you address!
Surveys
In Crisis?
Physical Danger
If you are in personal crisis, and/or you or someone else's life is in immediate danger, call 9-1-1, visit a local Emergency Room, or contact campus police at 205-726-2020.
Rape or Sexual Assault
If you or someone else are in crisis following relationship violence, sexual assault or rape, call the 24/7 local Crisis Center Rape Response Line at 205-323-7273.
Suicidal
If you or someone else are actively suicidal and considering taking your own life, call the 24/7 local Crisis Center Crisis Line at 205-323-7777. If the phone number is busy, please call the toll free National Suicide Prevention Lifeline at 1-800-273-TALK (1-800-273-8255), or immediately visit a local hospital Emergency Department.
Services in the Event of a Major Disaster
In the event of such an occurrence (e.g. tornado), students and residents will be provided planned interventions through the Samford University Crisis Committee and posted on our Emergency Alerts webpage.
Grief and Loss
Dealing with intense grief after the loss of a family member, friend, classmate, or relationship can be one of the most difficult experiences to go through, especially when juggling the commitments of college. This resource guide is designed to help you understand the grieving process and provide support as you balance your personal needs and responsibilities.
Meeting Your Immediate Needs
When first faced with the news of loss, it is not unusual to feel overwhelmed, numb, in denial, or angry. In the first hours, it may be beneficial to reach out to your support system and avoid making important decisions. Once the initial wave of emotion has passed, here are some potential next steps towards meeting your immediate needs:
Take Care of Yourself
Taking care of your immediate physical and emotional needs are important after receiving the initial news. This may look like allowing yourself to cry, going on a run, or reaching out to family, friends, church pastor, counselor or other supportive people in your life. The way in which you handle grief is your unique experience. There really is no right way to grieve and comparing one's grief experience to others can delay or interrupt healthy grieving.
Over time, self-care may also look like following a routine, delaying major decisions, avoiding drastic life changes, and establishing an emotional outlet such as grief counseling or a hobby that allows you to express what you are feeling.
Submit a Bereavement Form and Contact Professors
The next step is to identify upcoming assignment due dates in classes that you may need to miss for funeral services or family responsibilities. Contact your academic advisor and professors with the days you will need to miss and discuss plans for completing your assignments. Once you have done this, submit a bereavement form.
Submitting a bereavement form with the necessary information will notify the CARE Team of your loss and prompt them to initiate the University Bereavement Policy on your behalf. The policy allows for up to five consecutive days of missed class for travel to services or family gatherings related to your loss. You will still be responsible for making up any missed assignments and making arrangements with professors regarding the details, but the policy does protect you from being penalized for the absences and initiates official communication to your professors.
What Grief Might Look Like for You
Recognize your loss: After a significant loss, you may be numb for a while. Being numb allows us to accept the loss a little at a time. It is important to acknowledge the loss and the pain.
Be with the pain: You are hurting. Admit it. Feeling the pain after a loss is a normal part of living and loving. Denying the loss does not lessen the pain, it prolongs the suffering.
Accept all of your feelings, even the feelings you don't like: Fear, anger, guilt, sadness, depression, despair, heartbreak, and an overwhelming feeling of disorganization are characteristic reactions to a significant loss. Avoiding naming and feeling our feelings, will mean our feelings will be expressed in unexpected ways.
It is okay to feel anger: Everyone feels angry at a significant loss. Channel it wisely and it will go away as you heal. Walk, run, and exercise. If you find yourself more irritable, journal and explore what your anger is about. Anger is also a way for some people to avoid feeling the more vulnerable feeling of sadness.
You are vulnerable, be gentle with yourself: Invite help only from people who you know will be gentle with your feelings and can accept all of your feelings.
You are not alone, seek comfort as you need it: Although you feel alone and grieving is an individual process, you are not alone. Grieving is a sad part of life everyone experiences. Accept support from others. Let them know what they can do to help. Do not expect comfort from a grieving partner as your partner may not be able to give when you need due to their own grief. Weekends and holidays can be very hard, make plans with others.
Suicidal thoughts can be a symptom of your pain: Sometimes people feel survivor's guilt or they wish they had died instead of their loved one. If your thoughts of dying persist and you feel they are out of control, SEEK HELP AT ONCE by going to your local emergency room, calling Suicide Hotline at 888-273-8255 or Birmingham Crisis Center at 205-323-7777.
Healing can be unpredictable and uncomfortable: Healing occurs in phases where you move in and out of different feelings. Remind yourself that you can get through this. If it feels like you have been there long enough, remember, there is no way around grieving. You can only accept where you are in each moment and continue on your journey.
Heal at your own pace: Never compare yourself to another grieving person. Each of us has our own timing.
Expect relapses: There will always be certain things that trigger sadness again. Surges of strong emotions of grief and sadness are normal and healthy.
Keep a journal: Putting your thoughts and feelings on paper is a good way to get them out and understand them.
Do your mourning now: allow yourself to be with your pain--it will pass sooner. Postponed grief will return later.
Tips for Coping
Physical exercise along with relaxation will improve sleep and concentration.
Keep a journal: write through your sleeplessness and change the ending of your nightmares.
Talk to people: talk is one of the most healing activities. It is how we let go of stress.
Give yourself permission to feel rotten and share your feeling with others.
Give yourself permission to have moments of happiness or escape.
Spend time with others. Resist the temptation to isolate.
Get plenty of rest and eat regular meals even if you don't feel like it.
Seeking Help
Processing the loss of a loved one is difficult and feeling a flood of emotions is expected. If your grief is stopping you from taking care of your needs such as difficulty completing assignments, following through with commitments or engaging in self-destructive behaviors, it is time to seek professional help. The following resources can provide you with support as you navigate your pain.
On-campus Resources
Counseling & Wellness Programs
205-726-4083
counseling@samford.edu
Samford CARES
205-726-2083
How to Help a Friend Struggling with Grief
If a friend has experienced the death of a loved one, here are some tips for providing thoughtful and loving support.
Do
Acknowledgment - Acknowledge the loss happened. While you want to be mindful of how your friend may respond to what you say, it is better to acknowledge the loss than to ignore it.
Acceptance - Accept what they say and reassure them that it is okay for them to react to what has happened to them.
Service - Show them you care through acts of services. Sometimes, it can become difficult to take care of chores, going to class, and meeting their physical needs. Ask your friend how you can help.
Silence - Let them be silent if it looks like they don't want to talk. It can be difficult to talk about the pain if they are not ready.
Follow up - Check in with a phone call, text, or visit to show them you are thinking about them and want to know how they are doing.
Mindfulness - Be mindful of how and when to share Scripture or other religious messages with your friend. Ask yourself: will this be encouraging and hope-giving, will there be a better moment to share this, or can I show God's love and care for my friend in another, tangible way?
Avoid
Offering advice
Using clichés
Acting as if nothing happened or expect them to "be normal"
Grieving the Death of a Samford Student
Experiencing the death of a close-friend or classmate can be a traumatic and painful experience. In the event that a Samford student loses their life, there is help available. Reach out to the resources listed in this guide, friends, family, professors, and community members for support.
Additional Resources
Online Resources
Local Off-campus Resources
Immediate Support
If you feel out of control or distressed and need immediate support, contact:
Crisis Text Line: Text START to 741741 A live, trained crisis counselor will respond and help you determine your next move
Birmingham Crisis Center 205-323-7777
Counseling and Wellness Programs (non-emergency) 205-726-4083 or counseling@samford.edu
Staff
Susie-Hannah Williams
University Counselor
Health and Wellness Center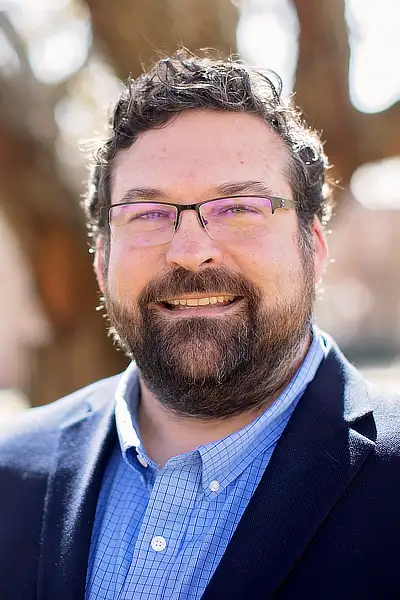 Richard Yoakum, MS, LPC
Director of Counseling Services and Wellness Programs, University Counselor
Health and Wellness Center
Counseling Interns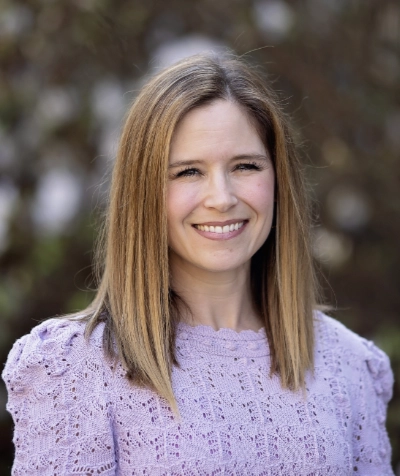 Beth Damron
Beth is a native of Alabama and has been a resident of Birmingham for 15 years. She has an undergraduate degree in Social Work from the University of North Alabama and has been pursuing a Masters degree in Clinical Mental Health Counseling from Northwestern University in Evanston, Illinois. She values cultivating safe spaces for individuals to share their unique stories and looks forward to collaborating with students to reach their healing and wellness goals.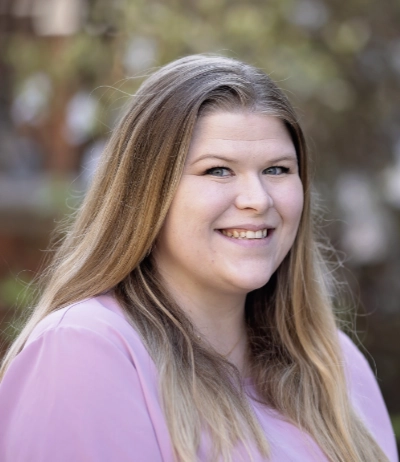 Becca McKinney
Becca is a wife of a military veteran, and mom to three. She received her Associate's in Religion in 2018, and her Bachelors in Psychology, specializing in military resilience, in 2020, both from Liberty University. She is now pursuing her Master's in Clinical Mental Health from Liberty as well, with the goal of becoming an ALC by the end of 2023. She is excited to serve the Samford community with beneficence and fidelity. In her free time, Becca can be found seeking adventures with her family, crafting, or watching The Office over and over.
Brooke Premo
Brooke is a wife and mom of 3. She has an undergraduate degree in Secondary Education and Language Arts from the University of Alabama. She has taught middle school and college-level English, served as a chapel director for preschool, and worked as a children's pastor. She is currently working towards her Masters in Clinical Mental Health at Indiana Wesleyan University. Brooke has a passion for coming alongside young adults as they navigate the transitions of life and pursue wellness. Brooke's happy place is her backyard where she loves to garden, chase her flock of hens, or watch birds from her hammock.