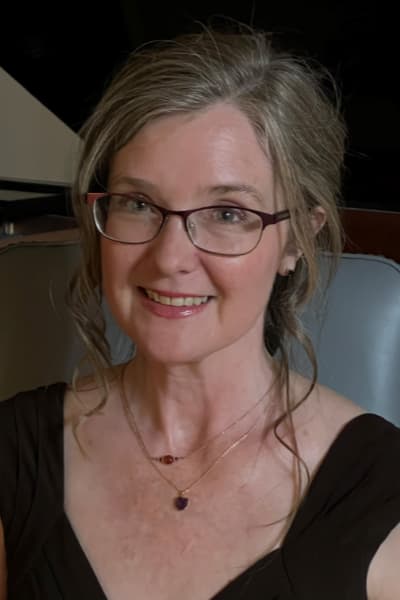 Piano Instructor
School of the Arts
Academy of the Arts
Kristi began her love of piano music at 4 years old, when every night during prayer time she asked the Lord to give her a piano. He did, and her journey of musical discovery and adventure launched a lifetime of leading many people into and through a similar quest. Kristi started teaching piano lessons at 17 years old, and then continued her music education at Samford University, where she studied under Dr. Witold Turkiewicz and Dr. Don Sanders.
Kristi and her husband, Michael, led worship teams and developed church music ministries in multiple churches. Kristi wrote and directed many musicals for both kids and adults, directed choirs, was the vocal/keys coach, and ran music camps in the summers in addition to teaching piano lessons. Kristi also taught at Golden Gate Academy, Marin Christian Academy, North Bay Christian Academy, the Institute of Reading Development, and Rincon Valley Christian School. Kristi taught music and drama, directed musicals and plays, led and accompanied choirs, choreographed many shows, and worked with vocals/keys for jazz band.
Kristi's piano teaching focuses on five areas of musical development: technique, theory, performance, sight reading, and improvisation/ear training. Her students play many styles of music, depending on their interests, but always study classical music as a foundation.
Kristi began teaching piano at Samford Academy of the Arts in March 2022.