Published on June 29, 2021 by Stephanie Patterson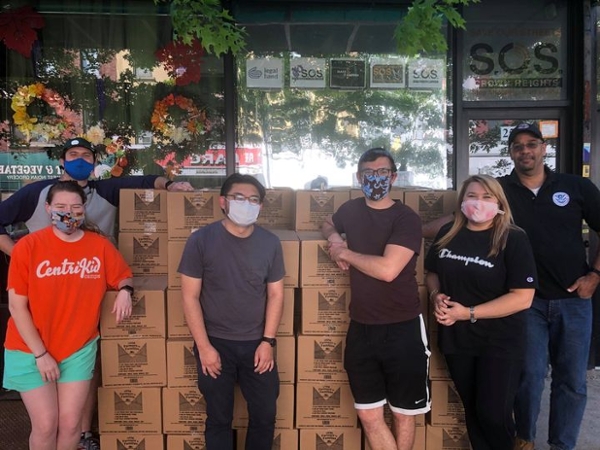 The sights, sounds, and smells of Brooklyn, New York, are as diverse as they are interesting. As you walk the streets from one destination to the next, you may experience the scent of cannabis smoke, the odor of an open fish market, or the stench of a sewer drainage. At all hours of the night, you may also hear music, conversation, or even loud yelling taking place outside of your apartment in the Crown Heights neighborhood. Despite these varied smells and sounds, there is something about this city that has drawn millions of people from all over the world to settle here, making it a multicultural and multiethnic hub of the United States.
The primary ethnic demographic groups of the Crown Heights neighborhood are West Indians, African Americans, and Hasidic Jews (as it is the Worldwide Headquarters of the Lubavitch Hasidic Jewish movement). During a recent Cross-Cultural Ministry Practicum (CCMP) experience through Beeson Divinity School's Global Center, I, along with three other Beeson classmates, spent our time in Brooklyn as foreigners in a strange land, learning, observing, and "studying the waters" of Crown Heights to learn how to do multi-cultural ministry and church planting in an urban setting.
During our two-week CCMP experience, we spent most of our time working with Dr. Stephen Stallard, the lead pastor of Mosaic Baptist Church. Mosaic Baptist Church is a church plant located in the heart of Crown Heights, with a heart and vision for making disciples of Christ in a diverse, multicultural setting that reflects the diversity of heaven. Dr. Stallard, who is also a missiologist, has spent years studying what on-the-ground multicultural missional work looks like in his context. One important takeaway from our trip is that local churches should reflect the diversity represented in their neighborhoods.
However, ministry in this context comes with many challenges that our team witnessed firsthand. Not only is the Crown Heights community incredibly diverse ethnically, but it also has a history rife with deep racial tensions, gun violence, and poverty.
As we discussed the theological basis for fostering a multiethnic church, we were able to reflect upon some of the inherent challenges to such ministry like language barriers, cultural differences, the transient nature of those in the city, and the gentrification of these urban centers. As Dr. Stallard repeated often, our church should be "for the city," meaning that it exists to be a light in the darkness for the city.
One way we experienced this was through pastoral and contextual preaching, where we helped prepare a sermon on Nehemiah 6-7. We contextualized by making relevant connections between the text and the reality of living under social pressures in the city, both as Christians and as ethnic minorities. We also learned about pastoral ministry by observing pastoral moments with members of the Mosaic congregation, attending staff meetings, engaging in theological training, and doing weekly community outreaches through a grocery give-away service.
One of the most personally enriching experiences for me during this CCMP was the church planting exercise that we completed in the Sunset Park neighborhood. Our task for two days was to immerse ourselves in the Sunset Park culture, which is divided among two primary ethnicities, a densely populated area of Hispanic and Chinese people who are physically separated by a beautiful park that divides the two sections of the neighborhood. We were to study the people, the terrain, the culture, the idols present, the languages spoken, and their access to the gospel, before devising a plan for planting a church there.
Many of the ideas we discussed in the classroom became real-life problems to us as we contemplated church planting locations, budget and funding, pastoral and volunteer staff, congregational identity, and target people groups, as well as our plan for community outreach. Perhaps what was most impactful for me was what we learned about God through the entire experience: that every single church planting endeavor should be completely God-initiated, God-dependent and steeped in much, much prayer and seeking of God's will. The limitations to church planting as a science or methodology are bound by what humanity can do. But God's heart for reaching the nations through the city and His plan to do so cannot be constrained nor is quantifiable or predictable.
We spent our final days of the CCMP learning and working with Florence Moore, an African American missionary who originally hails from Birmingham, AL, but has served in New York City as a missionary for the last seven years.
Florence works with Urban Nations, and her ministry is to unreached peoples in New York City, particularly West African Muslims. We spent time learning about how she engages Muslims relationally and some of the religious and cultural barriers that exist in reaching this people group with the gospel. We spent one morning going to the local marketplace in Harlem, where many West African Muslims buy and sell goods. We also did a prayer walk through Harlem, seeking God's heart for those in the city and asking for the gospel to advance there. Through a weekly Bible study that she holds in her apartment, we also had the opportunity to engage and talk with currently practicing Muslims and converted Christians.
During our two-week ministry practicum in Brooklyn, what became abundantly clear to me is that the need for those willing to enter into urban ministry is great, and as Jesus said, "The harvest is plentiful, but the workers are few" (Matt. 9:38). God has brought the nations to America's doorstep through the multi-ethnic populations which have settled into the big urban centers such as New York City. We often think of missions as primarily those called to travel overseas to bring the gospel to unreached people groups. But our urban centers are vibrant and populated with those who genuinely do not know the good news about Jesus Christ and who are currently far from God. The cities are filled with those who have rejected or who have been hurt by the church, those who practice other religions, or those who are practicing some syncretic blend of eastern spirituality mixed with Christianity. What we have is a need for those who are willing to engage with the post-Christian society that we now find ourselves in, by living as missionaries in America in 2021.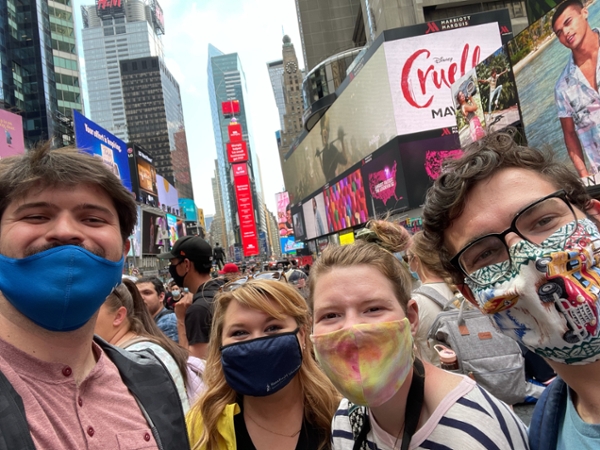 This CCMP experience also reminded me that it's a cruciform lifestyle that every Christian is called to. Those who are willing to take up their cross and follow Jesus may find themselves in the interesting predicament of choosing between being comfortable or being obedient to reach the nations through a place such as New York City.
Dr. Stallard and Florence Moore are just two of those who have answered the call to serve God in this way and who have made sacrifices to live in NYC: giving up things such as apartment square footage, affordable rent prices, the freedom to drive places, and everyday securities and conveniences that we take for granted. However, what I learned most from their obedience is that the city "can be a means of God's grace for sanctifying you."
Dr. Stallard and Florence both have given up things to faithfully testify to the lordship of Jesus Christ in the city, and though living in the city comes with its unique challenges, it is worth it for what they continue to gain in Christ. 
When looking to the future of urban ministry in New York City, those who are "indigenous" to the culture are likely the future of continued and effective ministry in this place. Therefore, as the Church, we also ought to be looking for how we can build up, empower, and equip future leaders in these places to take the gospel to their urban neighborhoods through prayer and financial support.
Stephanie Patterson is an M.Div. student at Beeson Divinity School, with a heart for outreach, prayer, and evangelism. She is currently pursuing a call to hospital chaplaincy and looks forward to serving the Birmingham community in this way next fall through UAB's Chaplain Residency program. When not writing theological papers for seminary, she enjoys writing devotional material and serving her local church, Church of the Highlands, through their door-to-door and prayer ministries.