Published on August 17, 2021 by David Parks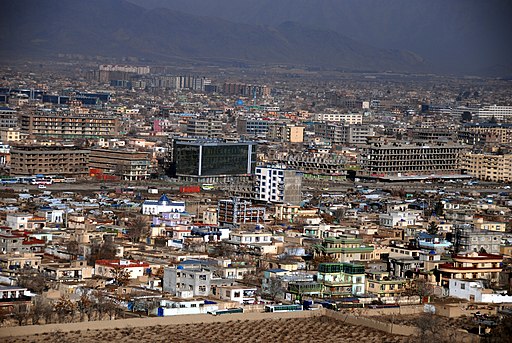 Like everyone else, I watched the images of Afghans clinging to a military plane and grieved. Like everyone else, I asked the questions: What does this mean for Christians, women, those who helped U.S. troops and so many other people who are now vulnerable to the rule of the Taliban? How does this affect the soldiers who have served in Afghanistan over the past two decades? How will this affect the region? How will it affect global politics?
Is there any hope?
It's when I ask that last question that I'm reminded to pray and to look to the Word of God. But which words? In difficult situations, both personally and externally, Psalm 46:10 has become a "go-to" passage for many people over the years. "Be still and know that I am God." It's a great promise, and we rightly look to it. But do you know the rest of the verse? "I will be exalted among the nations. I will be exalted in the earth." Most people who quote the first part don't know the second. Don't believe me? Type "be still and know that I am God" into your Google search and click "images" at the top. How many memes show the rest of the verse? And where are the nations among whom God will be exalted?
The reason this is important is because, when it comes to finding hope in the promises of God, we shouldn't only look to our favorite verses. We should also look to the big picture. In Matthew 24:14, Jesus promised that "this gospel of the kingdom will be proclaimed throughout the whole world as a testimony to all nations, and then the end will come." Notice that the emphasis is not on a horror that the end will come, but a hope that the gospel will be proclaimed throughout the world. In Revelation 7, God allows us to see that this will, in fact, happen in the end: "After this I looked, and behold, a great multitude that no one could number, from every nation, from all tribes and peoples and languages, standing before the throne and before the Lamb, clothed in white robes, with palm branches in their hands, and crying out with a loud voice, 'Salvation belongs to our God who sits on the throne, and to the Lamb!'"
Christians have become unfortunately good at taking the latest tragic event and sticking it into end time prophecies, such as Matthew 24, and despondently waiting for the end to come. The thrust of Scripture, however, is to keep a hopeful eye on the gospel being spread around the world, to walk in obedience with the Great Commission and to look forward to our homecoming even in the midst of fear.
Having said that, we can just as easily see events such as the Taliban takeover of Afghanistan and despair that the gospel of the kingdom can't really go forward in difficult places. I remember studying missions, including missions to the Islamic world, when the attacks of September 11 occurred. Things already looked bleak, to be honest. "How much more difficult will it be now?" I thought. Little did I know.
Did you know that more Muslims have become Christians since 9/11 than at any point in history combined? This was the overwhelming conclusion of David Garrison's research, detailed in his 2014 book, Wind in the House of Islam. Not only has God used the usual means to spread his Word (people acting in great faith, prayer, sharing the gospel, etc.), but reports of dreams and visions have been common as well. I have personally known examples of the latter and have long ago lost my skepticism over the matter. But out of all the things God has used to bring people to himself, there is one that may surprise you even more. Terrorism.
My experience with Iranians has convinced me that this is true. When the 1979 revolution happened, the Ayatollah Khomeini and other hardline rulers promised to bring in something much better than a democracy or a republic. They promised to bring in an Islamic Republic—the true "Government of God," as they called it. After decades of oppression and terrorism, there are now millions of Iranians who have concluded that they need to find something else. This disillusionment with Islam, combined with the factors listed above and the loving witness of believers, has resulted in Iran being home to the fastest growing church in the world.
Am I saying that Afghanistan is next? The truth is that I have no idea what's about to happen. To be sure, Afghanistan is not Iran. Even before the Taliban takeover, they were already number two on Open Doors' list of countries where persecution of Christians is most severe. The persecution of believers from their own families is more intense than in Iran. But if we take this logic, or any other logic, and conclude that God can't do something beyond what we see possible, we're not acting in faith that is either consistent with the big picture of the Bible or how he has worked in surprising ways throughout history.
In times like these, we know we ought to pray. However, it's difficult to maintain prayer when we don't see or feel hope. It's easier to just let the bad news play on an endless loop until we fall into the trap of despair. My brothers and sisters, this is not what God has called us to! Not only should we pray, but our requests to the Lord can be presented with full assurance that he is sovereign. As we are still before the Lord, we can be confident that he will be exalted among the nations. And the way he chooses to do so may surprise us.
David Parks is director of Beeson Divinity School's Global Center and Contextual Learning.