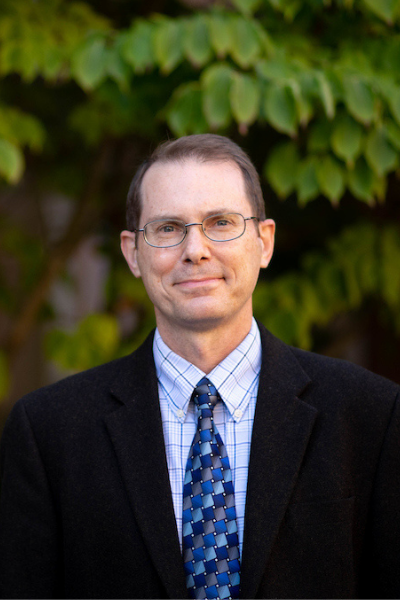 Director of Global Center and Contextual Learning
Beeson Divinity School
 Divinity Hall
As director of the Global Center, David Parks is seeking to raise up laborers to be sent into the untended harvest fields of the world. He teaches Introduction to Christian Missions, oversees the Cross-Cultural Ministry Practicum, both of which are MDiv curricular requirements designed to both teach and provide experiential learning about disciple-making among the nations. He leads the missions certificate program, which encourages and trains students called to various missionary vocations. Through the co-curricular events of the Global Center, Parks raises awareness on campus to missions-related issues and what God is doing around the world through a weekly event entitled Global Voices.
Before coming to Beeson, Parks lived in Southeast Asia, where he served with the International Mission Board and Youth Ministry International. He and his wife (Jenn) started a student ministry in a large multicultural city in the region, and he also led a youth ministry major at a Baptist seminary. Since he began working at Beeson, he's taken students on trips to Tanzania, Indonesia, New York City, Malaysia, London, India, and Rwanda. After returning to Birmingham, Parks and his wife continued cross-cultural outreach through church volunteer positions. (They currently are members of Antioch Community Church (Watch a Sermon). Through the Global Center, he has also sought to connect other evangelicals in the city reaching out to internationals through a loose-knit group called the Birmingham Internationals Ministry Network and provides a space for Americans and international students to build relationships through International Lunch Club.
Parks enjoys hiking, coffee, watching college football, and mostly hanging out with his wife and kids. He played tennis competitively in college and is occasionally involved in coaching and playing with his children. Parks and Jenn have four kids: Corrie, now a college student at Samford, was born in Louisville. The other three were born in Southeast Asia. Anna is at Spain Park High School and Auston and Julie (twins) attend Berry Middle School.
Parks is the author of Arman's Freedom, a missiological fiction adventure set in Malaysia with a backstory in Iran. It explores the themes of dreams and visions, the growth of the church in Iran, the shame/honor gospel, and the mix of worldviews competing for the attention of young people around the world.
Education
PhD (Missions), The Southern Baptist Theological Seminary
MDiv, Beeson Divinity School
BA, Samford University
Publications
Arman's Freedom, Soncoast Publishing, 2022
"Smoke on the Martyrs", The Gospel Coalition, July 2015
"African Americans and Indigenous Leadership in Missions", Evangelical Missions Quarterly, July 2016
"Mission in the Midst of a Global Pornography Epidemic", Great Commission Research Journal, November 2019
Involvement
Association of Theological Field Educators
Evangelical Missiological Society
Missio Nexus