Published on January 18, 2022 by Kevin Vanhoozer and Dan Treier  
Transcript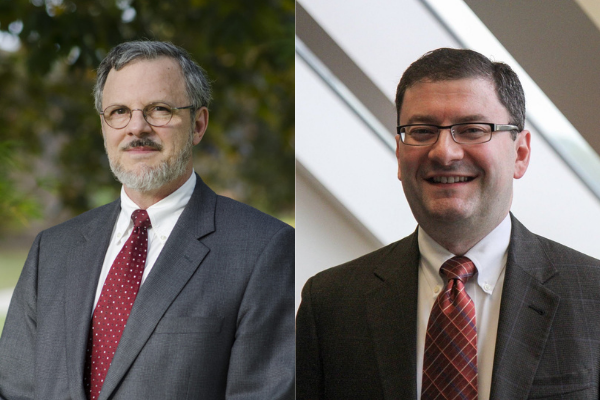 Co-hosts Doug Sweeney and Kristen Padilla talk to Dan Treier and Kevin Vanhoozer about the state of evangelical theology and the Festschrift Treier and Sweeney co-edited in honor of Vanhoozer called, Hearing and Doing the Word: The Drama of Evangelical Hermeneutics. 
Dr. Dan Treier is the Gunther H. Knoedler Professor of Theology at Wheaton College.
Dr. Kevin Vanhoozer is research professor of systematic theology at Trinity Evangelical Divinity School.
The theme music is written and performed by Advent Birmingham. 
Follow Beeson Divinity School on social media:
Facebook
Twitter
Instagram
LinkedIn
YouTube