Published on May 23, 2023 by Wayne and Mary Splawn  
Transcript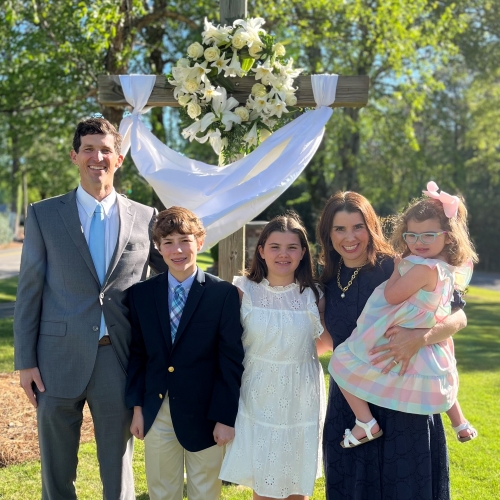 Host Doug Sweeney talks with Mary and Wayne about attending seminary together as newlyweds, pursuing God's call as a new graduates, and serving the Church together as a family. Find out more about this beautiful family, and find out what remarkable achievement made them famous at Beeson.
Wayne Splawn is Senior Pastor  of Mountain Brook Baptist Church.
Mary Splawn is Minister of Connections at Mountain Brook Baptist Church.
The theme music is written and performed by Advent Birmingham. 
Follow Beeson Divinity School on social media:
Facebook
Twitter
Instagram
LinkedIn
YouTube