Published on September 22, 2016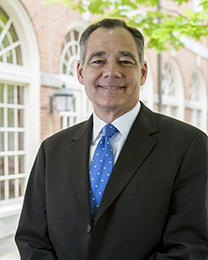 I am excited to introduce you to Cumberland's new development officer, Ms. Paula Kierce.  Paula brings extensive development experience and expertise as well as unmatched energy and enthusiasm.  She is a graduate of Faulkner University and holds an M.B.A. from Auburn University.  She enjoyed great success as a development officer for more than ten years at Auburn University and Auburn University-Montgomery.  As a result of her work with Auburn and her extensive work in the community, she already has many important contacts throughout Alabama and the southeast. 
The development officer plays an important role at any law school, but the position is especially critical at Cumberland because we must operate with a lean staff.  It is thus crucial to select the right person for the job.  For that reason, I sought input and advice from alumni as well as present and former faculty and staff at Cumberland and Samford.  Some even helped interview some of the candidates.  I am particularly grateful for the help and advice I received from Lindsey Allison '84, Governor Albert Brewer, Ken England, David Hutchens, and Anne Marovich. 
Paula has proved very quickly that we made the right choice.  She just joined us in mid-August, but she is already fully engaged.  Many of you have already met her because in her first month she has visited numerous alumni not only in Birmingham but also Atlanta, Nashville, Montgomery, and other cities and has many trips planned for the remainder of the year.  I am sure you will enjoy meeting Paula at alumni events and informal meetings in the months ahead.