Capital Defense Clinic
The Capital Defense Clinic allows students to work with the Jefferson County Public Defender's Office to assist in representing defendants who face capital charges. Students will assist public defenders on a variety of legal issues facing persons charged with capital murder or already convicted of capital murder. In the Capital Defense Clinic, students will assist public defenders in capital cases with tasks including research, case management, client and witness interviewing, investigation, draft motions, hearings, pleas, jury selection, trial and preparing mitigation for the capital sentencing phase of a trial. The course has a classroom component of law, procedure, and legal writing and a fieldwork component.
Criminal Appeals Clinic
In the Criminal Appeals Clinic, students work with appellate attorneys in the Jefferson County Public Defender's Office, assisting in all aspects of criminal appeals including drafting briefs and related pleadings.
Students will learn advanced appellate advocacy skills and get practical experience with real clients. Students will attend a weekly seminar at the Public Defender's Office focusing on Alabama criminal appellate law and practice. Those sessions will provide classroom instruction on criminal appellate practice, including instruction in the "fact-centered" method of brief-writing; reviewing trial documents, exhibits, and transcripts; legal research and analysis; and oral argument.
Cumberland Innocence Clinic
The Cumberland Innocence Clinic helps investigative and secure counsel in cases of factual innocence resulting from Alabama convictions.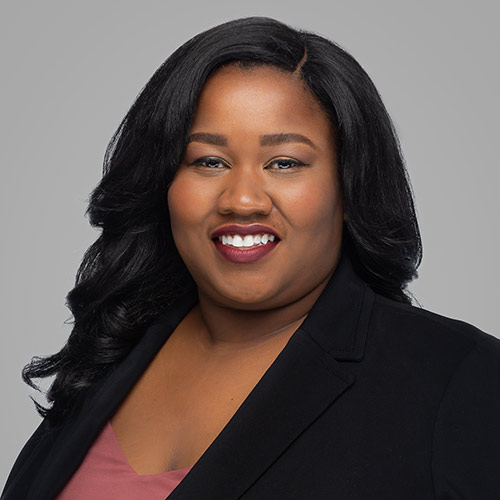 I could go on forever about the Innocence Clinic and the clinics in general. The Innocence Clinic was the highlight of my time at Cumberland. Participating in this clinic allowed me to learn practical skills and become a stronger advocate while working to (hopefully) reverse a wrongful conviction.Jennifer Townsend '21
In this four credit clinic, students work on potential innocence claims of several Alabama prisoners. Students will review case records, investigate facts and interview witnesses, draft legal claims, and research avenues of relief. Students may also have opportunities to draft pleadings and pitch cases to pro bono counsel. Innocence claims in noncapital cases are largely unexamined in Alabama, even with the availability of DNA testing, and thus, there have been only a handful of Alabama prisoners who have been granted postconviction DNA testing. This clinic is a start in assessing credible claims of innocence and helping applicants get their cases heard.
Cumberland Veterans Legal Assistance Clinic
The Cumberland Veterans Legal Assistance Clinic (C-VETS) provides free legal assistance to veterans and their families in the state of Alabama. The clinic is supervised by Judge John L. Carroll, former federal judge and U.S. Marine Corps veteran.
At its core, C-VETS is a classic legal problem-solving clinic. A legal problem is presented, possible solutions are discussed and then the director and the students decide on a course of action. Students may contact someone on the veteran's behalf, write a letter, refer the matter to another legal assistance program or outside attorney or be involved in the representation of the veteran because the clinic has decided to take the veteran's case.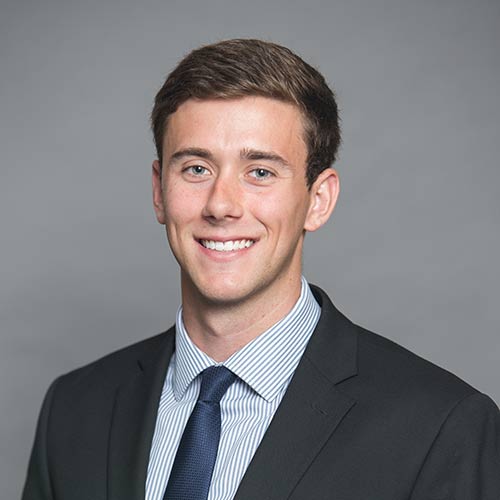 We learned the theory in our classes. Through C-VETS, we were able to apply that theory in a practical way to see what legal outcomes really look like. Cumberland already does a great job of providing real-world opportunities, but this experience takes it to a whole new level. It was a truly humbling and gratifying experience to be able to be a source of comfort for our country's veterans while helping them with their legal issues. I look forward to supporting the clinic in any way that I can after graduation.Gabe Tucker '21
Since the clinic began operations, students and attorney supervisors have been involved in a wide variety of matters including landlord-tenant disputes, driver's license issues, insurance claims, consumer credit and family law issues. The clinic has also assisted veterans in municipal and district courts and represented veterans in getting criminal charges which have been dismissed expunged from public records. Students in the clinic have drafted pleadings, letters and memoranda. They have also drafted wills and estate documents such as power of attorney forms and the pleadings for uncontested divorces.
Students in the clinic will have a significant amount of contact with real and potential clients and will be closely involved with their cases. C-VETS also includes a classroom component to train students in assisting veterans.
The clinic offers students the opportunity to do what lawyers do–solve client problems. Students also receive a unique opportunity to give back to veterans who have served our country while at the same time gaining valuable legal training.