The missions of Samford University, Cumberland School of Law, the Alabama State Bar and the American Bar Association are united in prioritizing service to others. The Public Interest and Pro Bono Program at Cumberland allows students to immediately begin helping others from the first week of orientation on Serve Day. Throughout the school year, students have the opportunity to participate in interactive legal clinics serving real clients on topics ranging from estate planning and expungement to evictions and family law matters. Birmingham, Alabama, is also home to several public interest organizations such as the Birmingham Volunteer Lawyers, the Southern Environmental Law Center and Legal Services of Alabama for students to get practical experience by volunteering during the summer or school year.
Cumberland supports public interest volunteering and careers by offering a summer stipend. Students can apply for a stipend to receive funding when they volunteer for a qualified public interest or public service organization.
Public interest and pro bono is an important part of the Cumberland School of Law experience. Students learn about public interest careers and meet nonprofit organizations during the Public Interest Fair each spring. There are also several opportunities throughout the school year for students to learn more about public interest work from attorneys in the field at educational panels.
Serving others is an excellent way for law students to support their community, meet lawyers and gain practical legal skills for their future law practice. Cumberland is a place where law students can serve and build lifelong skills to serve others throughout their career.
Serve Day for First-Year Students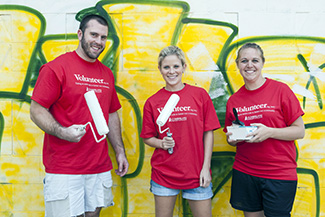 Established in fall 2007, the 1L Service Project is now a tradition during first-year orientation. To conclude a week of traditional school orientation events, Cumberland School of Law embarks on a class service project on the last day of orientation. The first-year class, faculty and staff provide hundreds of volunteer hours in one afternoon to community service projects at locations such as the nature preserve, state parks, Habitat for Humanity sites and local ministries. The 1L Service Project fits with the law school's pursuit to engage students in community-based volunteer efforts. The class project provides students with an opportunity for community outreach in a city that is new to most of them and gives new classmates a chance to interact.
Pro Bono Month
Every October the governor of Alabama at the request of the Alabama State Bar proclaims the month of October as "Pro Bono Month." The American Bar Association has Pro Bono Week during October as well. Pro Bono Month serves two purposes. First, there are more opportunities through legal clinics and educational programs to serve Alabama citizens in need. Next, the Alabama State Bar wants to recognize the pro bono work of volunteer lawyers by having celebration events throughout the state. Cumberland is an integral partner in Pro Bono Month and assists by conducting and participating in several legal clinics to allow students and lawyers to partner to offer pro bono services to those in need. Cumberland also celebrates pro bono by having fun events on and off campus to celebrate and recognize the ongoing need for pro bono legal services.
Public Interest and Pro Bono Service Awards
Cumberland School of Law annually recognizes students, faculty, staff, and alumni who have completed at least 30 hours of service. Distinctions are made for pro bono legal services, public interest, public service and community service.
Cumberland Public Interest and Community Service (CPICS)
The mission of Cumberland's Public Interest and Community Service Organization (CPICS) is to promote, encourage and organize ongoing community service and public interest projects with organizations such as Habitat for Humanity, Big Brother Big Sister, local high schools and elementary schools, Legal Aid and Legal Services, animal rescue organizations and others. By providing students opportunities to serve their campus and community, the Public Interest and Community Service Organization provides contact with public interest career opportunities for future legal professionals.
President - Morgan Grissett
Vice President - Abbi Hallman
Secretary - Rachel Hollingsworth
Treasure - Teylor Lavin Holland
Public Interest Stipends
Cumberland's Public Interest Program and Career Development Office, in coordination with generous donors, offer public interest stipends for qualifying rising second- and third-year law students to fund uncompensated public interest summer internships. The public interest stipends are an integral part of Cumberland's mission to graduate lawyers committed to professionalism and public service.
About the Public Interest Stipend Program
The fellowships are made possible through the generosity of Cumberland School of Law alumni and friends.
Students volunteer a minimum of six weeks at an approved public interest entity. In past years, these jobs have been with judges, state and federal prosecutors, state and federal public defenders, environmental and public policy groups, and volunteer lawyer programs. Students have worked in several states including Alabama, Colorado, the District of Columbia, Florida, Georgia, Kentucky, Louisiana, South Carolina and Tennessee.
Award Criteria
The educational benefit of the proposed internship experience
The benefit to the community of the proposed internship experience
The student's expressed interest in pursuing a career in public interest work
Award Amounts
$1,400 for 6–9 weeks
$2,800 for 10+ weeks
Awards are dependent upon annual funding availability
The work has to be full-time (30+ hours per/week) for the stated number of weeks
Students must perform law-related work
Students must be supervised by an attorney
This award is a grant and should not be construed as wages for any work performed. Failure to comply with the requirements of this application and/or any other requirements of Samford University regarding the disbursement of funds will result in the termination of the award.
Past Summer Fellowship Volunteer Placements
Legal Aid Society
Alabama Appleseed
Jefferson County Drug Court, Family Court and DHR
Alabama Attorney General
Various circuit and district judges
Birmingham AIDS Outreach
National Labor Relations Board
Prescott House Child Advocacy Center
Supreme Court of Pakistan
Coast Guard (JAG)
Fairfax County Attorney's Office
Memphis Community Legal Center
Coastal Resource Division of the Georgia Department of Natural Resources
Legal Studies Institute
The Coolidge Reagan Foundation
Testimonials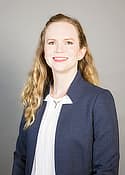 "The summer public interest stipend allowed me to intern for six weeks with the Office of the Federal Public Defender for the Northern District of Alabama.
Entering law school, criminal defense was a top interest of mine. The internship served as my first exposure to this work, and not only reinforced my interest but also inspired me to pursue this area in my future. I was able to work on a wide range of cases from tax fraud to drug trafficking. Although the internship was remote, I observed court hearings via Zoom. Experiencing pandemic-related effects on the federal court system was very interesting. I am grateful for the opportunity as it was a wonderful learning experience and helped to inform my career-related decisions going forward."—Terra Silva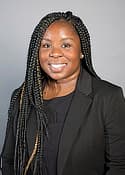 "My summer internship at the Federal Public Defender's Office gave me a unique experience to work and learn from attorneys with a great deal of experience while also assisting in high profile cases.
It gave me real world experience on the day to day involvement of attorneys. Most importantly, this internship allowed me to give back to an organization that helped my father when he was facing a lengthy prison sentence. I am extremely grateful I was able to fulfill my life-long dream and help clients who were facing similar challenges my father faced 30 years ago. I owe a tremendous amount of gratitude to the public interest stipend for creating this special opportunity for me and other students at Cumberland."—Antionette Pruitt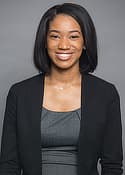 "You often hear that time is money. I was blessed to be a grant recipient for the 2020 Summer Public Interest Stipend Program.
Due to the pandemic, I was not able to work part-time so this funding really created a favorable opportunity for me to focus my time on producing quality work during my internship at Gasp. Even though I am innately meticulous about the work I produce, I found that I worked even harder knowing I had someone else contributing to my successful summer experience. I enjoyed the totality of my internship—the research, projects, meetings, virtual collaborations, events, and networking opportunities. I completed my internship knowing that I desire a career in the nonprofit sector that focuses on health and environmental law, and the funding was one of the aspects that made this realization possible."—Sidni Elise Smith
Summer Public Interest Fellowship
The Summer Public Interest Fellowship provides stipends to rising second- and third-year students who work during the summer in an approved legal job that is nonpaying. The fellowship can be in any geographic location, and it promotes the need for valuable legal work experience.

Learn more about our Public Interest and Pro Bono Program here. With questions, contact Emily Davey, director of Clinics, Externships and Public Interest at ebonds1@samford.edu.