Birmingham, Alabama, has a thriving legal community with more than 5,000 practicing attorneys and is home to both federal and state courts, as well as numerous government agencies and nonprofits. Externships allow students to work with experienced lawyers and apply what they have learned. These opportunities provide a firsthand view of a particular area of practice. Students can enhance their advocacy skills through real-world practice in prosecutors' offices, legal services programs, judges' chambers and private law firms. Networking for future career options is also a vital aspect of these experiences. 
Externships are open to all second- and third-year Cumberland School of Law students. The director of the Externship Program assists students in identifying appropriate placements. Students may also secure their own placements and present them to the director of the Externship Program for approval.  As an extern, students are required to work 100 hours during a semester and will receive two credit hours (pass/fail) for each placement.  Cumberland students are permitted to receive pay for approved externships.  In addition, students who have successfully completed the Basic Skills in Trial Advocacy course and are certified under the Alabama Rule for Legal Internship may appear in court as trial counsel in some externships. 
Students who are approved for an externship placement for the first time must also register to take the Externship Seminar.  The course, combined with the externship placement, allows students to earn a total of three credit hours. Students can earn two additional credit hours through a second externship placement.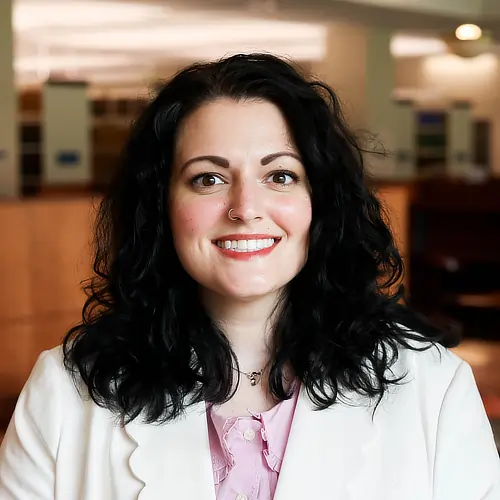 Working with Redemption Earned has been a life-changing opportunity. Before this experience, I was aware of the struggles incarcerated people faced, but now I can see beyond statistics; I see the humanity in the people we serve and how deserving they are of a second chance. When I began this semester, I never anticipated that I would find an organization I would spend the rest of my career volunteering with, but that's exactly what I've found in Redemption Earned. Externships like this are a big part of why I chose to attend Cumberland, and I'm so grateful for the chance to serve alongside my fellow classmates and the staff at Redemption Earned."
Arin Suggs, second-year law student 
How to Apply
Job postings cultivated by the externship director will be posted on 12Twenty.  You may apply to those positions or create your own.  Once you have secured a placement for the upcoming semester, you may seek approval for that externship by creating a new experience that can be approved by the externship director. 
Directions
Go to the Externships tab in 12Twenty
Click +New Experience
Enter all details regarding your experience
Click Submit for Approval
Externship Placements/Seminar
Externship I Seminar
Externship I meets once per week to address topics such as professionalism and ethics, communication with supervisors and clients, bias in the legal profession, work-life integration and networking. Students earn one graded credit and the course is offered in the fall, spring and summer semesters.   
Corporate Externship I and II
Corporate placements seek to place students with in-house counsel in a variety of industries, including banking, construction, insurance and health compliance.  
Government Agency Externship I and II
Government placements can be at both the federal and state level. The U.S. Attorney's office, State District Attorneys' offices, Internal Revenue Service, National Labor Relations Board, the Equal Employment Opportunity Commission, Federal and State Public Defenders' Offices and other comparable federal and state agencies are examples of government externships that may be available. 
Judicial Externship I and II
Federal and state court judges regularly seek externs to assist them.  To be eligible for an externship with a federal judge, students must be on the American Journal of Trial Advocacy, Cumberland Law Review  or have other evidence of superior writing skills. 
Litigation Externship I and II
The Litigation Externship I and II encompasses placements in private law practices.
Public Interest Externship I and II
Public interest externships include organizations such as Volunteer Lawyers Birmingham, YWCA Domestic Violence Clinic, the Department of Human Resources, the Legal Aid Society, Legal Services of Metro Birmingham and other similar nonprofits. 
Summer Externships
The externship program is also offered in the summer and is available both to students working locally and those working outside the Birmingham area.  First-time externship students must still take the Externship I course which will be offered in-person prior to and/or after the summer externship.
Testimonials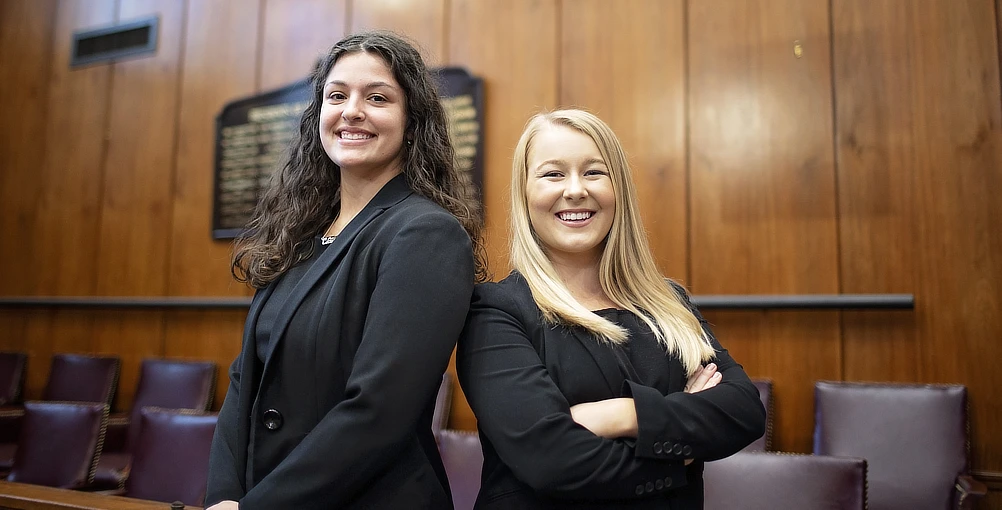 "The Externship Program at Cumberland has afforded me the wonderful opportunity to work for Presiding Judge French. There is something uniquely special about working with Judge French and gaining an insightful understanding of the legal field from her perspective. I have grown tremendously in my legal research and writing skills during this time. I am truly grateful for my experience thus far and I am eager to carry what I have learned into the remainder of my law school career and for the rest of my legal career." – McKenzie Wilson (right)
"Externing with Presiding Judge Elisabeth French has been a truly valuable experience. She has provided me with opportunities to strengthen the current skills I have while also learning new skills. This externship has given me hands-on experience while working with a team of mentors who are focused on preparing me to be the best lawyer I can be when I graduate." – Claire Tomberlin (left)
.