Published on April 24, 2020 by Morgan Black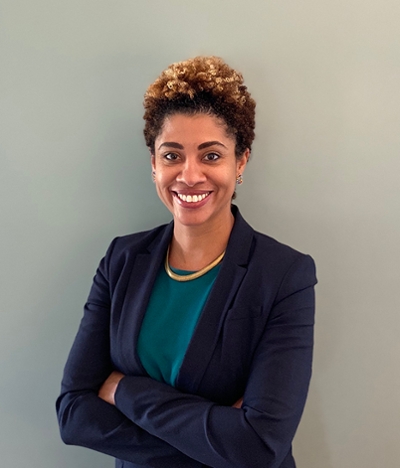 Cumberland School of Law will welcome Chinelo Diké-Minor to its faculty in the spring 2021 academic semester. She will teach health law and a variety of criminal law courses.
"I am so honored and excited to be joining Cumberland," she said. "I look forward to working with its outstanding faculty to expand its health law program."
She currently works as an Assistant United States Attorney for the Northern District of Alabama where she has been for almost eight years. She is the Criminal Division's health care fraud coordinator and, in that role, has successfully prosecuted multiple health care fraud and opioid prescribing cases. 
"Chinelo has impeccable credentials and will bring immense experience to Cumberland," Dean Corky Strickland said.
Prior to her current role, Diké-Minor practiced civil and criminal litigation at Debevoise & Plimpton LLP in New York City. Prior to that she clerked for the late Honorable Judge Mark Kravitz in the District of Connecticut and for the Honorable Rosemary Pooler on the U.S. Court of Appeals for the Second Circuit.
Diké-Minor graduated from Wesleyan University and Yale Law School. 
"We are excited to have Chinelo joining us next year," professor Jill Evans, who served as chair of the Faculty Appointments Committee, added. "Her addition to the faculty enables us to expand our health law curriculum under the direction of an experienced and formidable health law attorney. Birmingham is home to a top-ranked health care system and building a strong program in health law is a natural fit, allowing students to take advantage of a myriad of opportunities in the area."