Published on April 24, 2020 by Morgan Black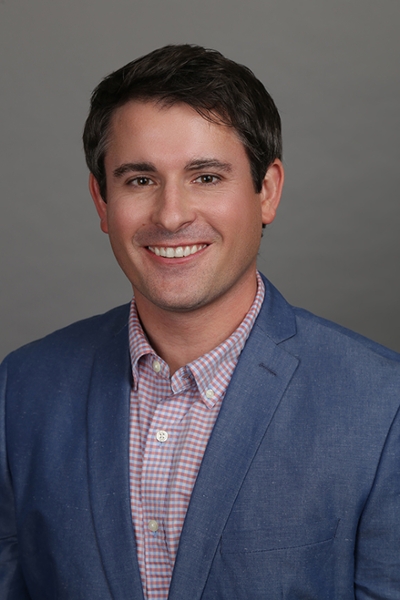 Cumberland School of Law welcomed Tim McFarlin to the faculty as an associate professor during the fall 2020 semester. McFarlin teaches courses related to property law; he specializes in intellectual property such as copyrights, trademarks and patents. 
"Cumberland's rich history of developing excellent, ethical lawyers is so impressive," McFarlin said. "I'm honored and excited to be a part of its future."
In his scholarship, McFarlin has explored how the law intersects and interacts with the creative arts. He has written about the life, work and disputes of artists like
Chuck Berry
and
Orson Welles
, mining them for insights into copyright law and the concept of authorship. He has also written on
innovative online teaching methods
, integrating collaborative reading and open-source materials into legal education.
"Tim is an up and coming scholar and fills a critical curricular need," Dean Corky Strickland said. "He is also an excellent and caring teacher."
McFarlin has taught as an assistant professor at the University of La Verne College of Law, a fellow at Elon University School of Law, and an adjunct professor at Washington University in St. Louis. Prior to teaching, McFarlin practiced law as a civil litigator in St. Louis where he focused on intellectual property litigation. He obtained winning verdicts for clients as both first- and second-chair trial counsel.
McFarlin earned his J.D. from Saint Louis University School of Law and bachelor's degrees in history and political science from the University of Missouri.
Associate Dean Jill Evans said, "We are looking forward to welcoming Tim to the Cumberland family. His scholarship and teaching interests will add needed depth to our intellectual property curriculum and his exploration of the need for innovation in online learning is a welcome and timely addition."