Published on October 4, 2021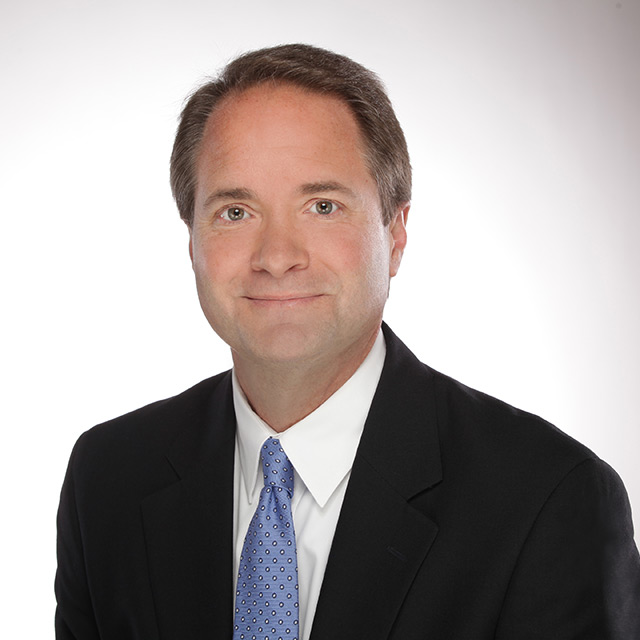 Looking back over your career, in what role have you utilized your legal education and experience the most?
Every role I have held throughout my 35-year career has involved some aspect of my legal education and experience. My time as president of Duke Energy for South Carolina was by far the most "legally engaged" role, given as a large utility, the company was consistently under the regulatory, legislative and legal microscope. The involvement with millions of customers puts utility companies in this unique position. Understanding what the regulations state and being able to convey that knowledge is invaluable in a space in which operational and financial ramifications are largely dependent on the accurate interpretation and execution of legal statutes.
In that role I provided managerial consultation and oversight of approximately $6 billion in assets, including six nuclear units and the construction of several new energy projects, leading to the generation of more than $2 billion in revenue. This work was predicated on the assurance that corporate programs and policies were being administered and adhered to by over 4,000 employees. More specifically, I testified before regulatory commissions, assisted in drafting and deciphering legislative bills, worked closely with the state legislative and executive branches of government, appeared at public hearings, determined and defined customer disputes, and tackled a myriad of other legal and regulatory matters.
This was the most challenging role of my career, but also very rewarding. Without the familiarity with the legal complexities and nuances that encompassed nearly every facet of the business, my time with Duke Energy would have been much different. My comfort with accepting the challenges posed by this position allowed me to serve my company, customers and colleagues in ways I never could have imagined during my law school years.
Tell us about Google data centers, their impact, and what your primary responsibilities are.
Google data centers are the physical locations that provide the computing power and storage for Google Search, YouTube, Gmail, Google Photos and Google Maps, amongst other products that people rely on every day. Our 23 data centers around the world play a pivotal role in enabling people to work and learn from home, take part in commerce, and stay in touch with friends and family—a role undoubtedly underscored by the COVID-19 pandemic. They are also integral pieces in the fabric of communities in which they exist, from Oregon and Alabama to Ireland and Singapore.
At the local level, Google data centers create jobs, retrain skilled workers, drive investment in new and repurpose old infrastructure, and boost tax revenue for local governments. As the backbone of our company's economic impact across the globe, they helped provide the tools that led to Google generating $426 billion of economic activity for more than two million American businesses, nonprofits, publishers, creators and developers in 2020 alone (more at economicimpact.google.com). This year we plan to invest $7 billion in offices and data centers and create at least 10,000 new jobs in the U.S., helping families, businesses, governments and communities get back on their feet.
As the global head of economic and community development for Google's data centers, I am responsible for ensuring that our investments do not just go into the physical structure of our data centers but benefit the communities that operate and maintain them. I get to work with a team of brilliant and kind individuals focused on listening to the needs of those communities and utilizing Google's resources and expertise to facilitate solutions, including building community partnerships, sourcing local contractors and workforce. We also support local initiatives in areas like education, clean energy procurement, career development, and advancing diversity, equity and inclusion in our work.
How does Google approach its work, and what do you prioritize in your role to take on challenges?
What I have found at Google is there is alignment among our values, mentality, work and results. We look at every challenge—no matter the size—as an opportunity. We also want to do good. So, when it comes to challenges like addressing climate change, connecting small businesses to their local marketplace, and narrowing the digital divide, we are seeking out all the ways where we might be able to make a positive impact. We then focus on taking tangible action that delivers measurable results.
The data center industry as a whole is facing challenges such as meeting a surging demand for our services while procuring renewable and carbon-free energy sources to operate on, addressing a looming workforce shortage, and finding new locations that meet our needs. Our team at Google is taking on these challenges in big ways and combining that "do good" mentality with innovative solutions to make a positive difference.
This very much starts with our economic community development and energy work where our data centers are located. My goal is to ensure that our priorities and commitments align with the needs of our communities. I think that makes listening my first priority, followed by identifying steps we can take that will deliver solutions for the communities we are part of, no matter the challenge.
What advice can you offer to law students hoping to work for an international company, or in the technology sector?
When I began my legal career as an international lawyer in Belgium, a partner at the law firm where I was working once told me that lawyers have incredible opportunities that pass across their desks with each client and case. What the partner was alluding to is that being a lawyer isn't just about gaining experience with statutes, precedents and hearings, but also gaining a broader perspective of the world.
The advice I offer builds on that idea: Be open to how opportunities expand your holistic perspective; don't just focus on strengthening your legal knowledge. Having that perspective will add value throughout your career and life in ways you might not have imagined. For me, it eventually led to new economic development venues in the automotive, aerospace and life sciences sectors, before arriving in the technology sector with Google. I would encourage law students to lean into their education and not be limited by it.
If you could change anything about your professional experience, what would it be?
My career has taken me to innumerable places around the world—from the rainforests of Singapore and the Pacific Rim to historic villages throughout Europe, to the majority of states in the U.S., and now to the center of innovation in Silicon Valley. It was because of the career path that began with the practice of law, and decisions I have made along the way, that I was able to work with incredible law firms, meet my wife, serve as a state president for a Fortune 125 company, which was one of the largest electric utility companies in the U.S., and now serve in a global economic development role for one of the most recognized companies in the world. Having a legal background afforded me the skills and training that are appreciated and valued all over the world by all industries. And because of it, I would not change anything about my professional experience.
What, if anything, did your educational experience at Cumberland School of Law give you to fuel your success?
My time at Cumberland is the cornerstone of my education. It armed me with the legal knowledge I would need to graduate law school, become a member of three bars, move to Europe, and begin practicing international law. It provided me with the confidence, resources and contacts I needed over the years to expand my legal horizon and a solid foundation on which to move from the practice of law to the application of legal knowledge.
A legal background gives you not only the ability to practice law if you choose but affords you the opportunity to view matters from a legal perspective and convey that to others. It enables you to take on the sought-after role of being able to translate the often theoretical aspects of law into the needed, practical actions of commerce. A legal education provides a different view of the world, including a view of discernment, critical thinking, and how to add value to daily endeavors.