Toolbox Tracks and Electives
Animate 2023 will feature worship leadership tracks during Toolbox times. Students will have the opportunity to choose a track with multiple classes in their field of interest, and two electives.
Tracks
Music (drums, guitar, piano or voice)
Spoken Word (preaching or theatre)
Technology
Visual Arts
Electives
The Art of Creative Journaling
Filmmaking and Videography
Intro to Worship Leadership
Liturgical Dance
Rehearsing and Leading a Band
Songwriting
Animate 2023 Guest Artists
Paul Ryan // Worship Leader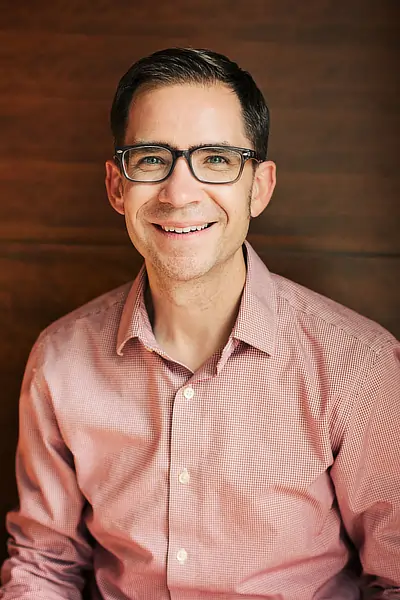 For 20 years, Paul Ryan has mentored emerging worship leaders at Calvin University in Grand Rapids, MI. As both the Worship Pastor overseeing daily chapels and as a resource specialist with the Calvin Institute of Christian Worship, Paul delights in equipping ministry leaders in worship band contexts to thoughtfully balance tradition and innovation, to plan worship with artistic and theological imagination, to bridge cultural contexts, and to lead in scripture, song, and prayer with confidence and joy. Paul is married to Sheila who never fails to poke fun at his sock and shirt combinations, father to two high school boys who provide him endless activities to attend and cheer, and coach to dozens of middle school track and cross-country kids who are infinitely fascinating and comical.
Kimberly Williams // Worship Leader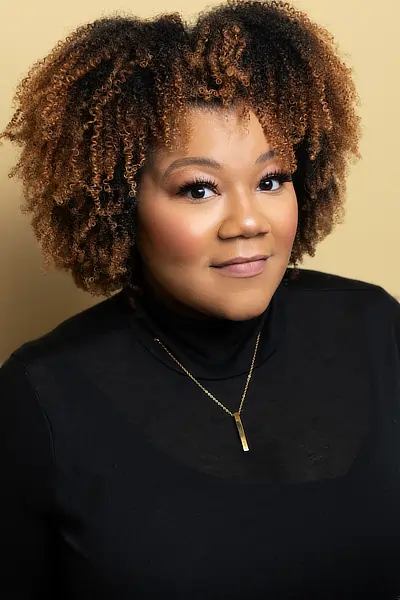 Kimberly Williams emerges as a woman of God who has a desire to see every nation, tribe and tongue worshipping together. Kimberly is a singer, songwriter, and independent recording artist, as well as a Worship Pastor at St. Moses Church in Baltimore City. She proclaims her faith in God through the realities of her experience and by the leading of the Spirit of God.
Hannah Attaway // Preacher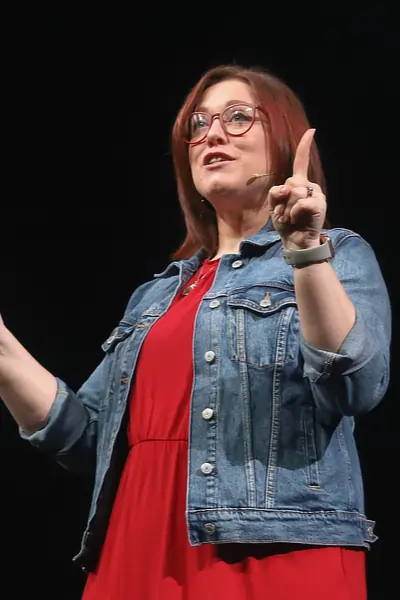 Hannah Attaway is the Assistant Pastor, Women's Ministry at Hope Church, Memphis since August  2022. She graduated from Beeson Divinity School in April with a Master of Divinity degree. While earning her M/Div, Hannah worked with Samford's Preministerial Scholars Program, helping prepare college students for ministry after graduation. Hannah and her husband Edwin planted Renovation Baptist Church in Jamestown, NY. Prior to that, Hannah developed and led the women's ministry at First Christian Church in Brushton, NY, where her husband served as pastor. Hannah and Edwin have three children: DeLaynie, Ella, and Li.
Cameron Cole // Adult Track Leader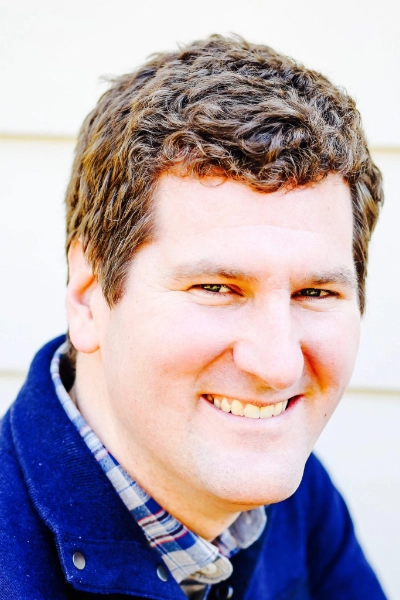 Special guest Cameron Cole, Rooted Ministry Founder and Chairman, will share from Rooted Ministry's wealth of resources to empower and equip youth ministers and parents to faithfully disciple students toward life-long faith in Jesus Christ.  Cameron Cole has ministered for eighteen years in youth and family ministry at the Cathedral Church of the Advent in Birmingham, AL. He presently serves as the Director of Children, Youth, and Family. He is the founding chairman of Rooted: Advancing Gospel-Centered Youth Ministry, a youth ministry organization that works to transform youth ministry by forming Gospel-centered student ministry leaders and parents. Rooted hosts a national conference and provides podcasts, a blog, regional groups, curriculum, mentoring, and video training. Rooted is the most prolific producer of youth and family content in the world. He co-hosts the podcast, Rooted Parent, which talks about parenting out of the "peace of the gospel, the wisdom of scripture, and the grace of Jesus."
Cameron Thomas // Preacher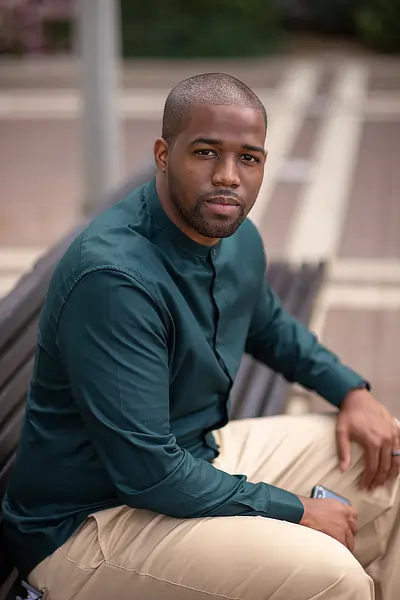 Cameron Thomas serves as assistant vice president and dean of chapel at Talladega College. He also serves as pastor of the Mt. Zion Missionary Baptist Church in Cropwell, AL. Cameron received his Bachelor of Arts degree at Samford University and his Master of Divinity at Beeson Divinity School. Currently, he is pursuing a Ph.D. in preaching at Baylor University. His research interest includes pastoral ministry, Black preaching tradition, and the formation of preachers. In 2020, he launched Cameron R. Thomas Ministries to support preachers in the Black church and community. Cameron is married to Terah Stockdale Thomas.
David West // Visual Artist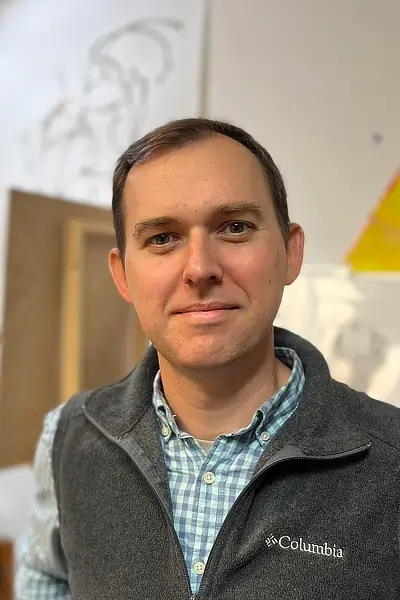 David West is an artist, educator, and bookmaker living in Birmingham, Alabama. He holds a Bachelor of Arts degree in painting from Mississippi College and a Master of Fine Arts degree in printmaking from LSU. Over the last twenty-plus years he has taught and exhibited work all over the US and in Italy. There are few things he enjoys doing more than drawing but his work also includes printmaking, painting, and bookmaking. While his subject matter is eclectic, common themes are urban landscapes, nature, and abstract color-field compositions. When he is not working in his studio, he enjoys leisurely walks with his family and stressful walks with his dog.
Jason Terry // Songs of Hope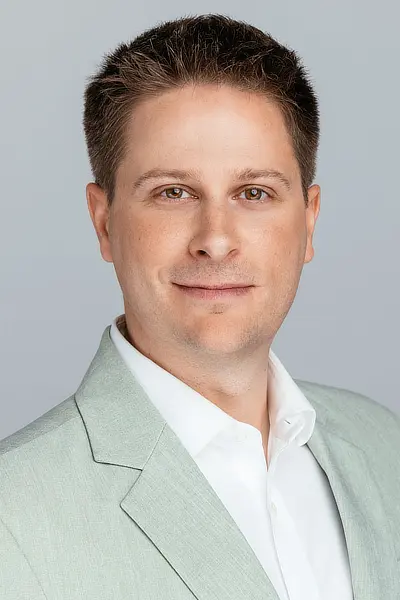 Jason Terry has given performances throughout North America, Asia, and Europe as both a soloist and collaborative pianist. For four years he toured nationally with a professional quartet performing nearly 100 concerts annually. His performances have been broadcast on NPR stations around the country ranging from the standard literature to the premiers of new compositions. In the last year, engagements have spanned the globe from Gothenburg to Paris and Chicago to Seoul. Domestic highlights of the 2022—23 season include Carnegie Hall and the Peabody Institute. He is an enthusiast of arts advocacy, especially in matters of social and cultural diplomacy. Since 2017, he has been affiliated with the NGO American Voices and has traveled to perform and coach rising musicians throughout the Middle East. Moreover, recent grants have supported his work using art to fight against social injustices such as human trafficking. Dr. Jason Terry on the piano faculty at Samford University where he serves as Director of Keyboard Studies.
Angela Yoon // Songs of Hope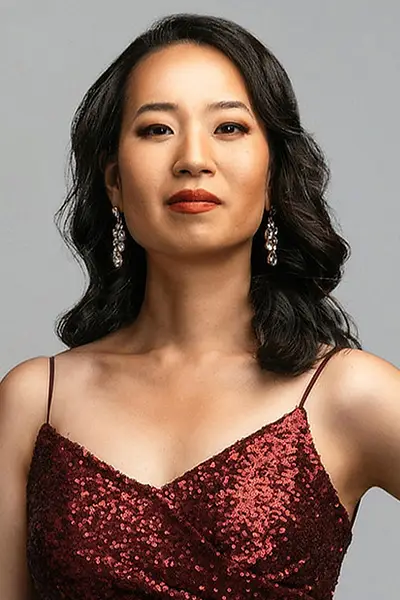 Angela Yoon has been known for her delightful and beautifully expansive voice and her ability to deliver texts through music. As a soprano soloist, she has has performed solos, recitals, and concerts as a guest artist throughout the United States, South Korea, Germany, Canada, and France. In addition to standard recitals and concerts, she is interested in creating interdisciplinary musical experiences for the audience through collaborating with other fields such as visual art, science, social justice, history, and even political science. Her current concert programs include WWI program, Broken Harmony: Reconstructing Art, diversity concert program, Colorful Harmony: Melodies from Near and Far, and social justice concert program on refugee, human trafficking, marginalized youth, and undocumented immigrants called Songs of Hope: Unveiling Darkness which was her debut program at Carnegie Hall. She serves on the voice faculty at Belmont University as the coordinator of vocal pedagogy program and on the voice faculty at Interlochen Center for the Arts where she continues to return as a summer faculty member.
Blessing Offor // Singer-songwriter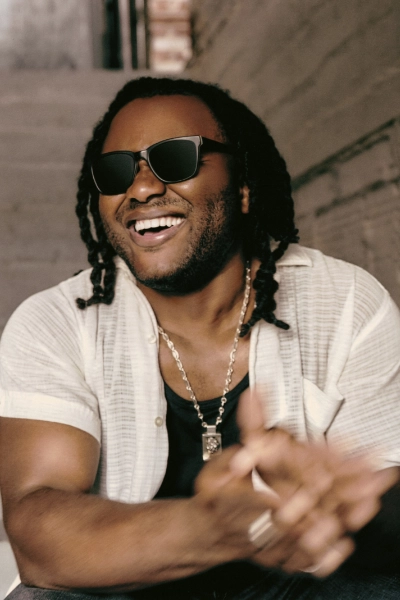 Born with glaucoma in his left eye and losing complete sight by age 10, Blessing Offor has not let his hardships deter him from becoming one of the most sought-after talents in Music City. Blessing's music prompts joy that encourages a sense of contentment with thought provoking lyrics that elicit a second listen. His inviting voice draws you in like a familiar friend and Blessing proves that by being who he is, he is indeed innately special. After years of honing his craft and finding his voice, the Nigerian-born, Nashville based singer/songwriter is now poised to share his thoughtfully crafted pop instincts and unique perspective with the world. "Brighter Days" is Blessing Offor's 2022 debut album - Bowyer & Bow/Capitol Christian Music Group. The six track EP is produced by Hank Bentley (Crowder, Jeremy Camp), Ed Cash (We The Kingdom), and Sam Ellis (Ingrid Andress). Photo credit: Caleb Shane.
Save the Date!
Animate 2024, June 24–June 28
Register your interest now to be notified when Animate 2024 registration opens, and receive EARLY-BIRD discounted tuition!
"Let no one despise you for your youth, but set the believers an example in speech, in conduct, in love, in faith, in purity."--1 Timothy 4:12
Animate Archives