Welcome to Animate Flex!
We're glad you've decided to take this journey with us!  With Animate Flex, you have access to the same program elements you would enjoy if we were able to all be together this summer. Register now and get started today. Instead of an on-campus delivery, we're excited to see how you creatively use Animate Flex for an in-community delivery in keeping with your church, school, government and personal guidelines. 
We trust God will use these biblical, Christ-centered materials to help students hone worship leadership skills, adults sharpen their mentoring tools, and everyone reflect more intentionally on the intersection between worship, theology and the arts.  Most of all, though, we pray these resources will lead all who encounter them to a deeper place of REST in the Lord Jesus Christ. 
Animate Philosophy
Mentoring young people for faithful worship ministry in the twenty-first century lies at the heart of the Animate philosophy. By encouraging thoughtful, artistic, imaginative worship planning and leadership, Animate seeks to help students and their mentors better understand and facilitate the dialogue of worship. We hope they will, in turn, further enhance the worship life of their local congregation.
Through Animate, teenagers become conversant in multiple styles, expressions, and idioms of worship. They will be inspired to invigorate the mission of the church, foster a richer imagination about who God is, promote a deeper level of participation in church life, and create a greater desire to live a life of humility and conviction in the world.
What's the result? We believe Animate has the potential to raise up a generation of multi-lingual worshipers and worship leaders: teenagers who are biblically faithful and contextually aware, historically informed and culturally relevant, spiritually sensitive and prophetically challenging, theologically imaginative and artistically astute, locally connected and globally engaged. Informed and inspired by interdisciplinary studies in worship, preaching, music, theatre, dance, visual art, architecture, and film, they will learn the art of collaborating with others to create artistic liturgies that will inspire a rich life of faith.
Read more about our beliefs and core convictions.
Guest Artists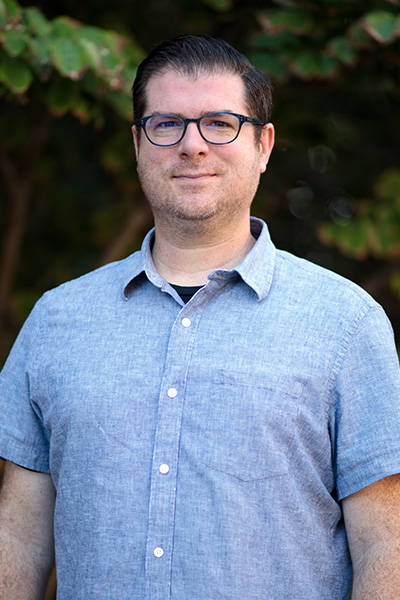 Joe Cory, visual artist
Joe Cory is an artist and teacher who is passionate about using art to figure out this complex world and point others to Jesus. After spending 35 years in the midwest (and earning degrees from The School of the Art Institute of Chicago and the University of Chicago), Joe and his family loaded up their minivan and moved to the deep south where he spends his days working at Samford University, in the studio, or leading the board of CIVA: Christians in the Visual Arts, a national organization dedicated to supporting faith-based artists and the church. Joe enjoys mentoring young artists and helping them discover where their faith and calling converge. An introvert by nature, when he's not working, he enjoys reading, watching sports, serving as an elder at his church (EFCA), or hanging out with his very patient wife and their four children. You can learn more about Joe and his work at joecory.com.
Eric Mathis, adult track leader/preacher
Eric Mathis is Associate Dean and Associate Professor of Music, and Executive Director at the Center for Worship and the Arts at Samford University in Birmingham, Alabama. An ordained minister, Eric holds degrees in music and theology, the most recent of which is a PhD with a concentration in Christian Worship and Preaching from Fuller Theological Seminary in Pasadena, CA. Eric enjoys reading, writing, speaking, and in general, being with groups of people. When he and his wife, Brittany, have spare time, you can find them cooking, reading, traveling, hanging out with youth from their church, or watching way too many shows on Netflix.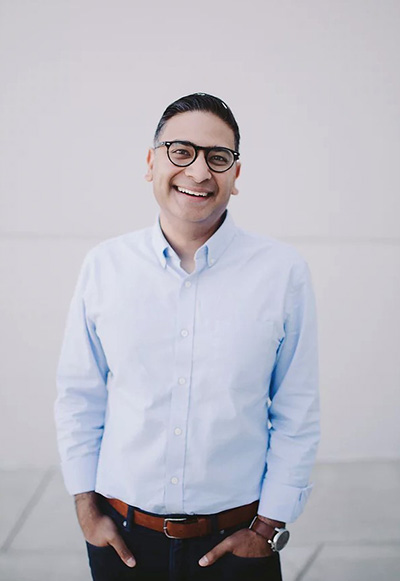 Glenn Packiam, preacher
Glenn Packiam is the associate senior pastor at New Life Church in Colorado Springs, Colorado, and the lead pastor of New Life Downtown, a New Life congregation. Glenn earned a Doctorate in Theology and Ministry from Durham University in the UK. He also holds B.A. in Theological/Historical Studies and Master in Management from Oral Roberts University, and a Graduate Certificate in Theology from Fuller Theological Seminary. He is a Visiting Fellow at St. John's College at Durham University, and an adjunct professor at Denver Seminary. He is also an ordained priest with the Anglican Church of North America (ACNA). Glenn was one of the founding leaders and songwriters for the Desperation Band and has been featured on several Desperation Band and NewLifeWorship recordings. He has also released three solo projects with Integrity Music, "The Mystery of Faith", "The Kingdom Comes", and "Rumors and Revelations". As a signed songwriter with Integrity Music, he has had the honor of writing and co-writing over 65 worship songs, including several well-loved songs, like "Your Name" and "My Savior Lives." Glenn, his wife Holly, and their four children are enjoying life in the shadow of the mighty Rocky Mountains.
April Robinson, preacher
April Robinson is currently serving at Samford University as the Assistant Vice President for Student Development and Support. Before stepping into this role as an administrator, she spent the first 19 years of her service at Samford as a Minister to Students in the Office of Spiritual Life. Though her professional role in Student Affairs has shifted in the last year, her personal mission of supporting students and helping them create meaningful and successful college experiences persists. April completed her Bachelor of Arts at Samford in 1993 and went on to earn her Master of Theological Studies at Duke University. After several years of pastoral ministry and her ordination in the Baptist church, she returned to Samford in 2000 to join the Student Affairs staff and still describes her work with students as "vocational bliss". April and her husband, Mike Parrish, have three daughters, Elizabeth (20), Emma (16) and Bella (15).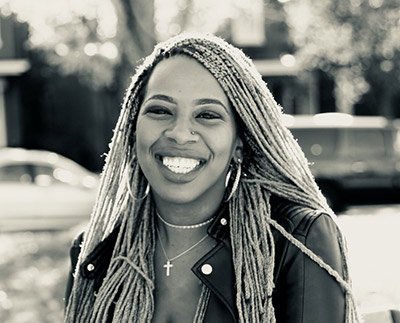 Erin Rose, worship leader
It's Erin's complete and utter joy to serve Jesus Christ and His Church in any way possible. From setting up sound equipment and giving out rides to preaching, teaching, and worship leading, the goal is obedience to Christ and service to the Church. Erin believes that saving faith in Jesus compels believers to participate in a life of holy submission and love, and that kind of living is only made possible through the power of the Holy Spirit. Erin's life's call is to empower believers to lead yielded lives in order to maximize Holy Spirit power every day. Erin joyfully serve as Worship and Teaching Pastor at East End Fellowship in Richmond, VA. It's the best church in the world, no questions asked. She's also a member of a really cool band called Urban Doxology - they're passionate about Jesus and justice, in that order.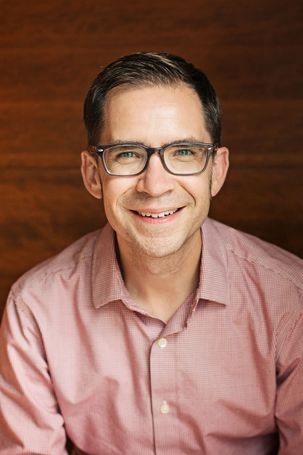 Paul Ryan, worship leader
Paul Ryan is the Worship Pastor at Calvin University, where he oversees campus worship and mentors student worship leaders through the Worship Apprentice Program. Paul is amazed and easily delighted by teens and college students and considers it his life's work to equip and empower them to lead the worship of God's people.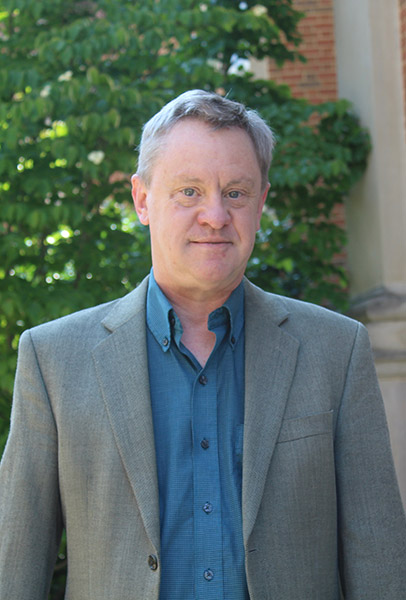 Don Sandley, spoken word
Don Sandley has built a thirty-year career as a director, actor, playwright and professor. A few of Don's credits include Gidion's Knot for Birmingham Festival Theatre, The Light in the Piazza for Samford and he was co-director and co-author of the children's play Alicia en la Loteria for the Edinburgh Festival Fringe in Scotland, The Crucible for Samford Theatre and Dance and The Curious Savage for the Edinburgh Festival Fringe. Don has acted professionally on stage and screen, appearing in the feature film October Baby and the sold-out production of White Christmas for the Wright Center. Recently Don directed his adaptation of Maggie's Perfect Match for Virginia Samford Theatre, The Better-World Theatre Project, an initiative that use theatre to explore ethics in the professional world, and Children of Eden in the Leslie Stephen Wright Center for which he received the Broadway World -Birmingham Best Director Award. When Don is not working on theatre or Samford projects, he enjoys time with his wife Lynette Sandley, Assistant Professor of English at Samford. They enjoy cooking, gardening, spending time with their dog Pepper Jack and watching football (the English kind).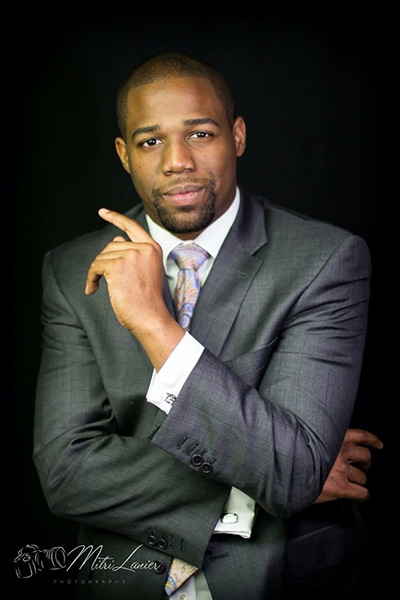 Cameron Thomas, preacher
Cameron Thomas is a preacher and aspiring homiletician who is passionate about communicating the gospel and helping people know and love Jesus. Originally from Goodwater, AL, he received a B.A. from Samford University and an M.Div. from Beeson Divinity School. Cameron has been the senior pastor of the Mt. Zion Missionary Baptist Church, Cropwell, AL. He is currently pursuing a Th.M. in preaching to further his service to the local church and academia. In his spare time, Cameron enjoys reading, binge-watching medical tv shows. Cameron lives in Calera with his wife, Terah.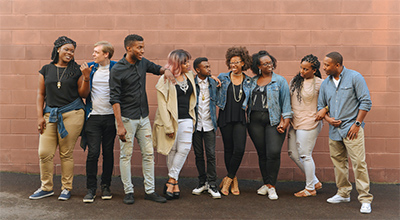 Urban Doxology, showcase artist
Urban Doxology is a ministry that writes the soundtrack of reconciliation in the racially diverse and gentrifying neighborhood of Church Hill, Richmond, VA. The band evolved out of the Urban Songwriting Internship Program that is a partnership with Arrabon and East End Fellowship. An "urban doxology" is any liturgy, preaching, or music and arts that crosses boundaries in ethnicity, race, and class that prepares God's people for the city of God.
Cost
Animate Flex is offered as our gift to you in this season of loss, difficulty and disappointment for so many. There's no subscription required. There are no hidden fees. It's truly our gift to you.
What Will We Do?
Worship
Experience a wide range of worship styles and practices by utilizing the worship orders and video tutorials created by Animate Guest Artists. Use the completed worship orders provided "as is" to lead worship, or adapt for use in ways that are more appropriate for your current worship community context.
Learn
Gain practical skills in worship leadership through Guest Artist tutorials, Toolbox Class video workshops and, most of all, engaging the lessons by doing them on your own! This is a wonderful opportunity to, not only improve in areas within your comfort zone, but also try something new. Are you a musician? Why not try some of the visual art ideas? Visual artists, why not give some of the spoken word suggestions a shot? We could go on and on, but you get the idea.
Lead
Use the resources provided to lead a group or yourself as an individual through a focused season of REST. Find sample schedules and options for use under the Additional Resources tab, or simply use the various materials independently of one another in a way that works best for you.
Engage
We want to connect with you, even though we're unable to meet together on campus at Samford University. As you or your group use the materials to lead worship or create new worship resources, we encourage you to post pictures and videos to social media using the hashtag #Animate Flex. You can also email us at cwa@samford.edu. We'd love to celebrate and worship with you!
Reflect
From Selah prayer practices to small group curriculum to a variety of worship order options, there are plenty of opportunities for reflection with Animate Flex. Reflection is always better with a group of friends or an adult mentor. We encourage you to find ways to engage in conversation with others about the intersection of worship, theology and the arts and the important role of REST.
Who Is Animate Designed for?
Teenagers
Animate is designed for students who have completed 7th grade through 12th grade and are interested in becoming better worshipers or exploring vocations in a worship and arts related field.
Adults
Are you an adult leader of 7th – 12th grade students? Animate provides an excellent opportunity for you and your students—particularly those interested in worship and worship leadership—to explore the theme of REST together while also learning more about worship and worship leadership. Students will get the most out of Animate by engaging the materials with a team of other students and adults from their church or school.