Published on September 7, 2017 by Tim Johnson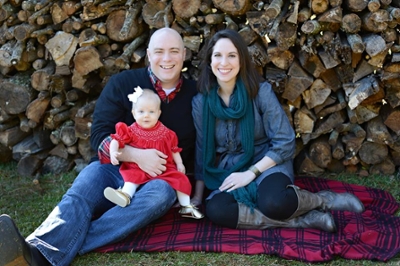 Original post: studentworshipleaders.com // Reposted with permission.
Having worked with student worship leaders for several years, I have discovered a few essentials that I feel are important practices for every student worship leader. None of these are new ideas, nor should they surprise you.  They are simple practices that every student worship leader must to do. 
1. STUDENT WORSHIP LEADERS NEED TO HAVE A RELATIONSHIP WITH JESUS
This should be a no brainer, but I have discovered this can often get excused if a student is musically talented.  This is largely because of the pressure placed on student ministries to have a band for their worship services.  Student worship bands are great because they provide students with an opportunity to learn a number of different skills and life lessons.  But, what makes this pressure dangerous is it can cause youth pastors to place students on the platform who should not be there.
Talent and musical ability are not enough to be an effective worship leader. We must also be filled with the Holy Spirit and have a heart that desires to guide others into God's presence.  If our students are not spending time in God's presence on a daily basis, how can we expect them to lead their peers where they have not been themselves?
Now, I realize there are arguments for and against using the band as an evangelism tool.  My opinions vary on this topic because I was the student worship leader for my youth group before I was saved.  Thankfully, God placed me with a youth pastor who discipled and taught me the meaning behind the songs I was leading.  This enabled me to realize that the King I was singing about, was not my King.
No matter if you are choosing to open your youth band to non-Christians or not, make sure you have a strong discipleship program in place.  Require your entire band to be part of that program and spend time discipling your leaders.
2. STUDENT WORSHIP LEADERS NEED TO BE IN GOD'S WORD DAILY
If I asked you, "Do you feel that spending time in God's Word each day is important?" almost everyone reading this blog would answer, "YES!" That is because we know time in God's Word is an essential part of the Christian's life, but the reality is many student worship leaders do not do this.  It's not because they don't view it as being important, they just have a hundred other things that they view as being MORE important than time in God's Word.
The kind of wisdom the Bible offers us takes discipline to extract; again, discipline can cause some pain. Spending time in the Bible is not always convenient or comfortable, nor does it always yield immediate or obvious benefits.  Some days it may feel like a drag.  Other days it may seem like the last thing you want to do. On some mornings, taking yourself by the collar and sitting yourself down with an open Bible may feel akin to a cold shower or swimming against a current.

What's the alternative?  I would simply remind you: The pain of discipline cost far less than the pain of regret.

Wayne Cordeiro, The Divine Mentor: Growing your Faith as You Sit at the Feet of the Savior
God's Word provides us with wisdom into how we are to live a life of worship.  Therefore, it is essential for student worship leaders to sit at the feet of Jesus daily.  Again, how can we expect them to lead their peers to the feet of Jesus if they have not been there themselves?
3. STUDENT WORSHIP LEADERS NEED TO HAVE A HEALTHY PRAYER LIFE
There are many things I love about Sherwood Baptist Church.  One of my favorites is our pastor's focus on prayer.  In one of his recent sermons, Pastor Michael Catt laid out several laws of prayer that I feel provide some insight into why it is important for student worship leaders to have a healthy prayer life.  (I'm changing the wording of these points from their original form to fit this example).
A student worship leader's spiritual life will never rise to stay above the level of their prayer life–prayer helps them grow spiritually.
A student worship leader's understanding of prayer will determine their commitment to prayer–if they don't understand prayer and its importance, they most likely will not pray.
The best way for a student worship leader to learn to pray is by praying.
It is essential that student worship leaders realize that they have the opportunity to enter the presence of God on a daily basis.  I know that when they learn to pray, we will see a drastic change in the way they lead, live and think.
4.  STUDENT WORSHIP LEADERS NEED TO BE ACTIVELY SHARING WITH OTHERS THE JOY THEY HAVE IN JESUS AND WHY HE IS IMPORTANT TO THEM
At Sherwood we teach that worship leaders lead both on and off the platform.  This means they are not just worship leaders when they are leading for our services.  They are also worship leaders at home, school and on the sports field.  Therefore, student worship leaders need to be actively sharing their faith as often as they can.  
So here's what I want you to do, God helping you: Take your everyday, ordinary life—your sleeping, eating, going-to-work, and walking-around life—and place it before God as an offering. Embracing what God does for you is the best thing you can do for him.

Romans 12:1 (The Message)
APPLICATION
Often times student worship leaders are the spiritual leaders of a student ministry.  If you are a student worship leader, are these four essentials part of your life?  Are you leading others the way that you should?  More importantly, are you following Jesus the way that you should?  Remember, you are to lead people to the feet of Jesus each time you step on platform, and that is not going to be an easy task if you have not been there yourself.
If you are a student pastor or someone who works with student worship leaders, are you challenging your students in these four areas?  Have you talked with your students about their relationship with Jesus?  Have you taught them the importance of daily time in God's Word, prayer and doing evangelism?  If so, how are they doing?  Talk to your student worship leaders and try to discover where they are in these four areas as often as possible.