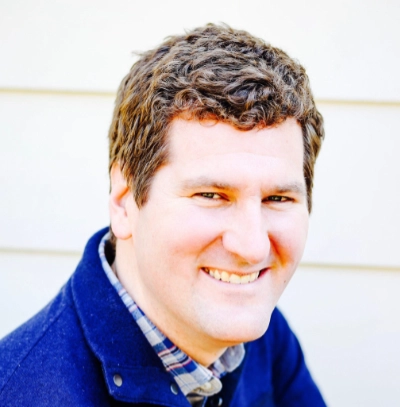 June 29, 10 a.m. – 2 p.m.
Regions Room (Brock School of Business, Cooney Hall 400)
Register Now Map Share on:



This Animate Adult Track extended session is included in Animate registration but is also open as a stand-alone event for community ministry leaders and parents of teenagers. Special guest Cameron Cole will share from Rooted Ministry's wealth of resources to empower and equip youth ministers and parents to faithfully disciple students toward life-long faith in Jesus Christ.
Cameron Cole has ministered for eighteen years in youth and family ministry at the Cathedral Church of the Advent in Birmingham, Alabama. He presently serves as the Director of Children, Youth, and Family. He is the founding chairman of Rooted: Advancing Gospel-Centered Youth Ministry, a youth ministry organization that works to transform youth ministry by forming Gospel-centered student ministry leaders and parents. Rooted hosts a national conference and provides podcasts, a blog, regional groups, curriculum, mentoring, and video training. Rooted is the most prolific producer of youth and family content in the world. He co-hosts the podcast, Rooted Parent, which talks about parenting out of the "peace of the gospel, the wisdom of scripture, and the grace of Jesus."
Cameron is the author of Therefore I Have Hope: 12 Truths That Comfort, Sustain, and Redeem in Tragedy (Crossway, 2018), a pastoral theology about hope in suffering told through the story of the loss of a child. He won World Magazine's 2018 Book of the Year (Accessible Theology) and was the runner-up for The Gospel Coalition's Book of the Year (First-Time Author).
Cameron is the editor of Gospel-Centered Youth Ministry: A Practical Guide (Crossway, 2016), which in its brief history is one of the top selling youth ministry books ever. He is the co-editor of The Jesus I Wish I Knew in High School (New Growth Press, 2022) and author of the forthcoming book, Heavenward: How Eternity Can Change Your Life on Earth (Crossway, 2024).
He has been published in Desiring God, Modern Reformation, the Rooted Blog, Church Leaders, Youth Specialties, Youth Worker Journal, and Mockingbird. He has been published over fifty times on The Gospel Coalition.
Cameron has appeared on radio and podcasts, including In the Market with Janet Parshall, Chris Fabry Live, Family Life Radio, Gospel Coalition, Pilgrim Radio, The Bob Dutko Show, The 700 Club Interactive, and four other Moody Radio affiliates.
Cameron is a three-year, cum laude graduate of Wake Forest University, where he double majored in Latin and English. He also holds a Master in Education from Wake Forest, where he finished summa cum laude. He holds a Master in Divinity from Reformed Theological Seminary in Orlando.
Cameron and his wife, Lauren, have four children: Cam (2010-2013), Mary Matthews (10), Hutch (8), and Knox (5). In his free time, Cameron enjoys distance swimming, Alabama football, international soccer, barbecue, meat-and-three's, cutting his grass, and fine dining with his wife.